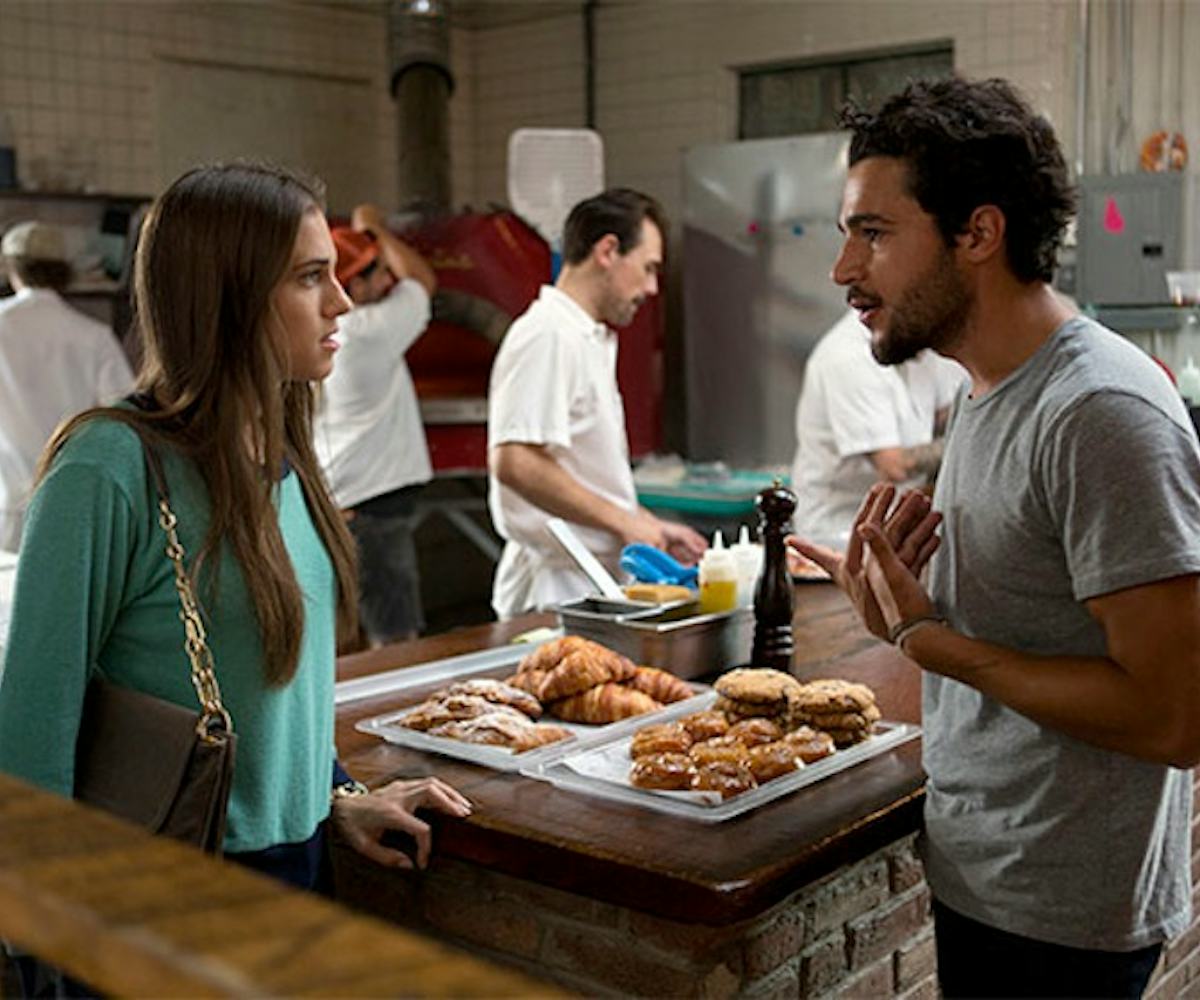 Photo Courtesy of HBO
Chris Abbott Could Be Returning to Girls
Does this mean Charlie and Marnie are getting back together?
For the first two seasons of Girls, Marnie's (Allison Williams) on-again-off-again boyfriend Charlie was one of the most lovable (and loving) characters on the show. Played by Chris Abbott, and providing much of the drama for Marnie's character, it was a total shock when Abbott announced he wouldn't be coming back for Season 3. Not only was this heartbreaking for many fans, but also unusual given Charlie's character was starting to get more screen time. Charlie and Marnie were just starting to get back together! No!
Abbott's rep told The Hollywood Reporter, "[Chris] is grateful for the experience of collaborating with Lena [Dunham], Judd [Apatow] and the entire Girls cast and crew, but right now he's working on numerous other projects and has decided not to return to the show." Okay, this makes sense, especially because Abbott immedetialy started working in theatre scene in New York, but rumors started to fly.
Page Six revealed that there might have been creative differences between Dunham and Abbott. A source said, "They've just started work on Season 3, and Chris is at odds with Lena." Abbott wasn't shy about disliking the direction his character was going either. He told the New York Times that although Dunham was writing realistically about living in New York "it wasn't as relatable for me on a personal level." Abbott is open to playing roles different from himself but says that "there's something satisfying about playing parts where you really relate to the characters."
So now that you're caught up on what went down two years ago, you may be surprised to hear that Abbott was spotted on the set of Girls. His return to the show hasn't been confirmed yet, but pictures were released on The Daily Mail back in early June show Abbott on set in New York. Alongside Allison Williams, who wore headphones, jogger pants and some sneakers, Abbott walks comfortably with his ex-costar. There doesn't seem to be any plot clues revealed in the photos, but Williams and Abbott look to be getting along, laughing and stopping to chat.
The collection also shows Dunham on set, laptop in hand and on the phone. In a denim jumpsuit, she looks like a total boss lady. There aren't any pictures of Dunham alongside Abbott, so we can't confirm whether she was directing him on set.
Bringing Abbott back on the show would make total sense. After Desi (Ebon Moss-Bachrah) abandoned Marnie at a showcase at the end of Season 4, we wonder if their relationship is over for good. Now, where would crushed Marnie run? Maybe into the arms of her ex, Charlie? We've all been there. But really, it's the perfect time for Charlie to come back into the picture.
Nothing has been confirmed yet, but for all your Girls fans out there (us included), we'll make sure you're the first to now. Team Charlie!
(via The Daily Mail)