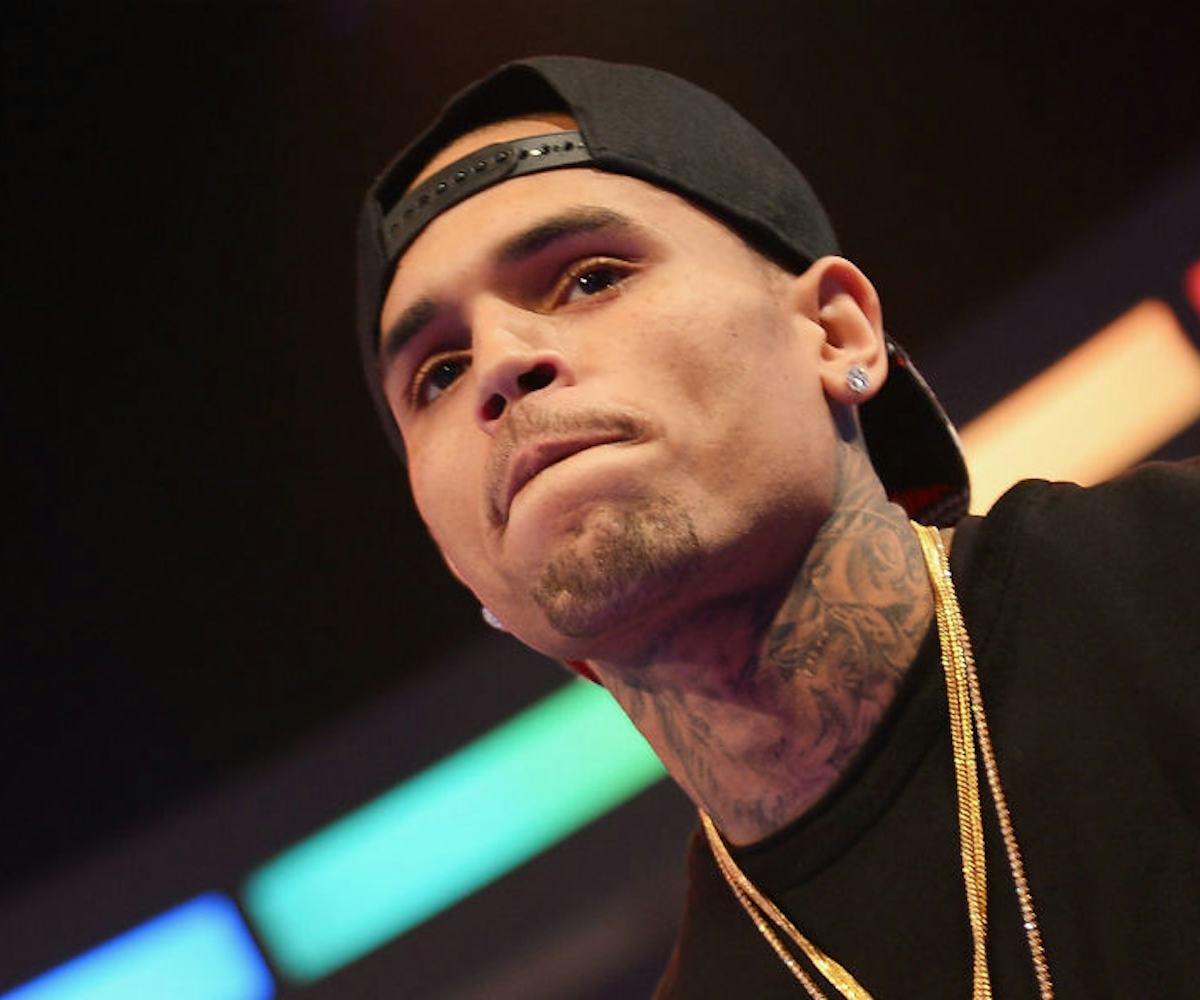 Photo by Michael Loccisano/Getty Images.
Chris Brown Has Been Ordered To Stay Away From Another Woman
24-year-old Cassandra was granted a restraining order against the singer
In case you were wondering, you still shouldn't be supporting Chris Brown.
According to court documents obtained by E! News, a 24-year-old woman named Cassandra was granted a temporary restraining order against the singer. She alleges that Brown harassed and stalked her on several different occasions. A judge has ordered Brown to stay at least 100 yards away from her.
According to Brown's attorney, Mark Geragos, his client doesn't actually know the woman. "This is sad because it's obviously the disjointed ranting of someone Chris doesn't know who has mental health issues," he said in a statement to E! "This just creates celebrity meet and greets with deranged fans, and perhaps the court may want to engage their Mental Health Department." It's a bold statement, given Brown himself has been diagnosed with Bipolar Disorder and PTSD.   
This also isn't the first time he's been ordered to stay away from a woman. Karrueche Tran was granted a five-year restraining order against the rapper back in 2017 after she accused him of repeatedly threatening her life. Rihanna was also granted a restraining order against Brown after he was convicted of physically assaulting her. In May, another woman filed a lawsuit against the singer alleging that she was raped in his home by a friend of Brown's and held against her will.