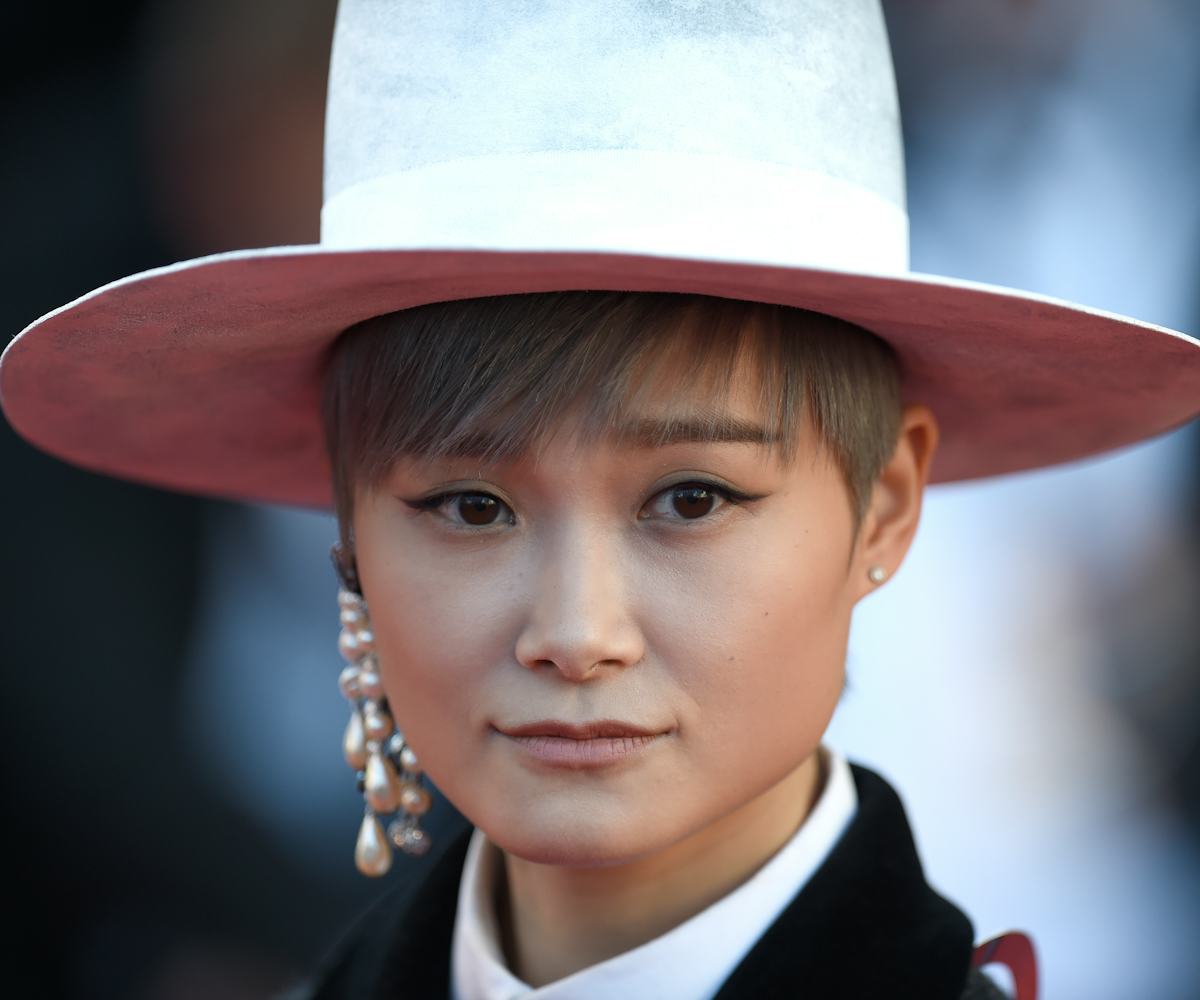 Photo By Antony Jones/ Getty Images.
This Chinese Pop Star Brought Edge To The Cannes Red Carpet
More of Chris Lee, please
The Cannes red carpet very rarely lets us down in the glam department. There are a lot of curve-hugging dresses that make us go, "Wow, she looks great," a couple of custom gowns that make us go, "Ooh, that's pretty," and a very select few that make us go, "Wow!! who is she???" Chris Lee was that for us this season.
Who, actually, is she? Lee's a Chinese pop star who also happens to be a muse to former Givenchy designer Riccardo Tisci. The outfit at hand is a deconstructed Maison Margiela suit jacket that she styled with shorts, a pink Pharrell-meets-Joanne hat, a single statement earring, and patent leather over-the-knee boots.
Boring she is not, and she showed off even more of her refreshing style at the opening gala dinner. There, she wore a pinstripe number that included dramatically ruffled sleeves and flared cropped pants.
Lee's made a sartorial name for herself by way of her gender-fluid outfits and affinity for more couture-like pieces. Music-wise, her claim to fame came after appearing on the competition singing show Super Girl. She's released a number albums since and has appeared in a handful of films.
Who is she? Someone we'd like to see a lot more of.