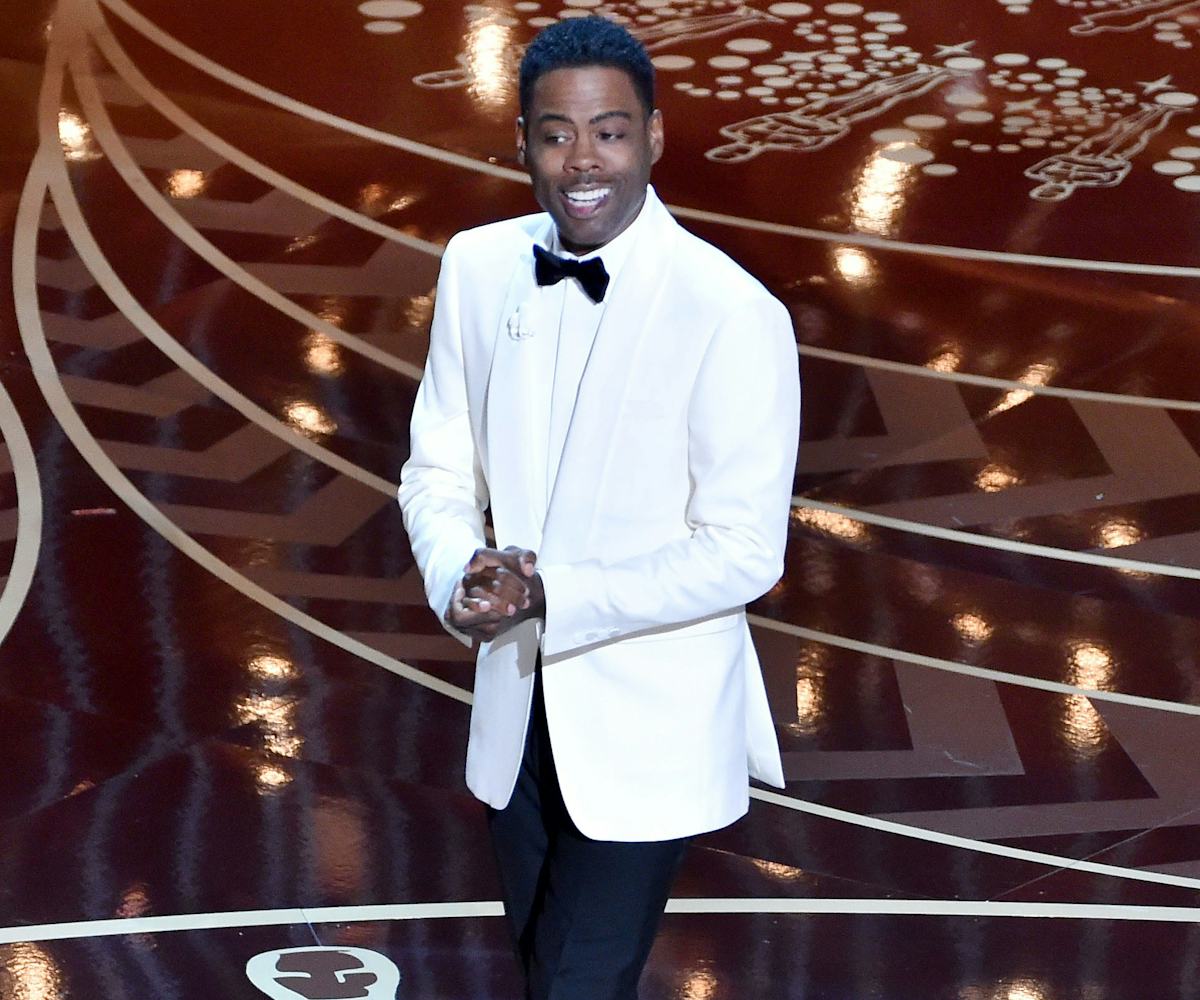 Photo by Kevin Winter/Getty Images
The Top 10 Things That Chris Rock Said At The Oscars
As the host of the 88th Academy Awards, Chris Rock didn't try to beat around addressing the controversy surrounding the Oscars. As soon as the comedian stepped on stage to deliver his monologue, he was ready to get right into it. He immediately called out how many black people he could count from the opening monitor reel, and then proceeded to dive into the bigger issues regarding Hollywood's diversity problem. Rock had plenty of jokes to crack, especially for those of his peers boycotting the Oscars.
When the camera panned out to the audience, most actors seemed uncomfortable, but nervously reacted the best way they knew how—by politely laughing and clapping. (It's the only way to get through uncomfortable moments on camera, after all.) As Rock's presentation went on, there was mostly silence, but the Internet was buzzing. Here are the top 10 things that we thought he said:
"There's no real reason for there to be a man and a woman category in acting. It's not track and field. You don't have to separate them."
"Jada protesting the Oscars is like me boycotting Rihanna's panties... I wasn't invited!"
"This year, in the In Memoriam package, it's just going to be black people that were shot by the cops on their way to the movies."
"Why are we protesting this Oscars? It's the 88th academy Awards. Which means this whole no black nominees thing has happened at least 71 other times. You gotta figure that it happened in the '50s, in the '60s — you know like one of those years Sidney [Poitier] didn't put out a movie … Black people didn't protest, because we had real things to protest at the time. We were too busy being raped and lynched to care about who won best cinematographer. When your grandmother's swinging from a tree, it's really hard to care about best documentary foreign short."
"Hollywood is sorority racist."
"I thought about quitting... The last thing I need is to lose another job to Kevin Hart."
"It's not about boycotting anything. We want opportunities. We want the black actors to get the same opportunities as white actors."
"You realize if they nominated hosts, I wouldn't get this job! You'd be watching Neil Patrick Harris right now."
"Rocky's a science fiction movie."
"Welcome to the Academy Awards, also known as the White People's Choice Awards!"
We're sure that more awakwardness will continue as the night goes on... Like the moment Stacey Dash came out.