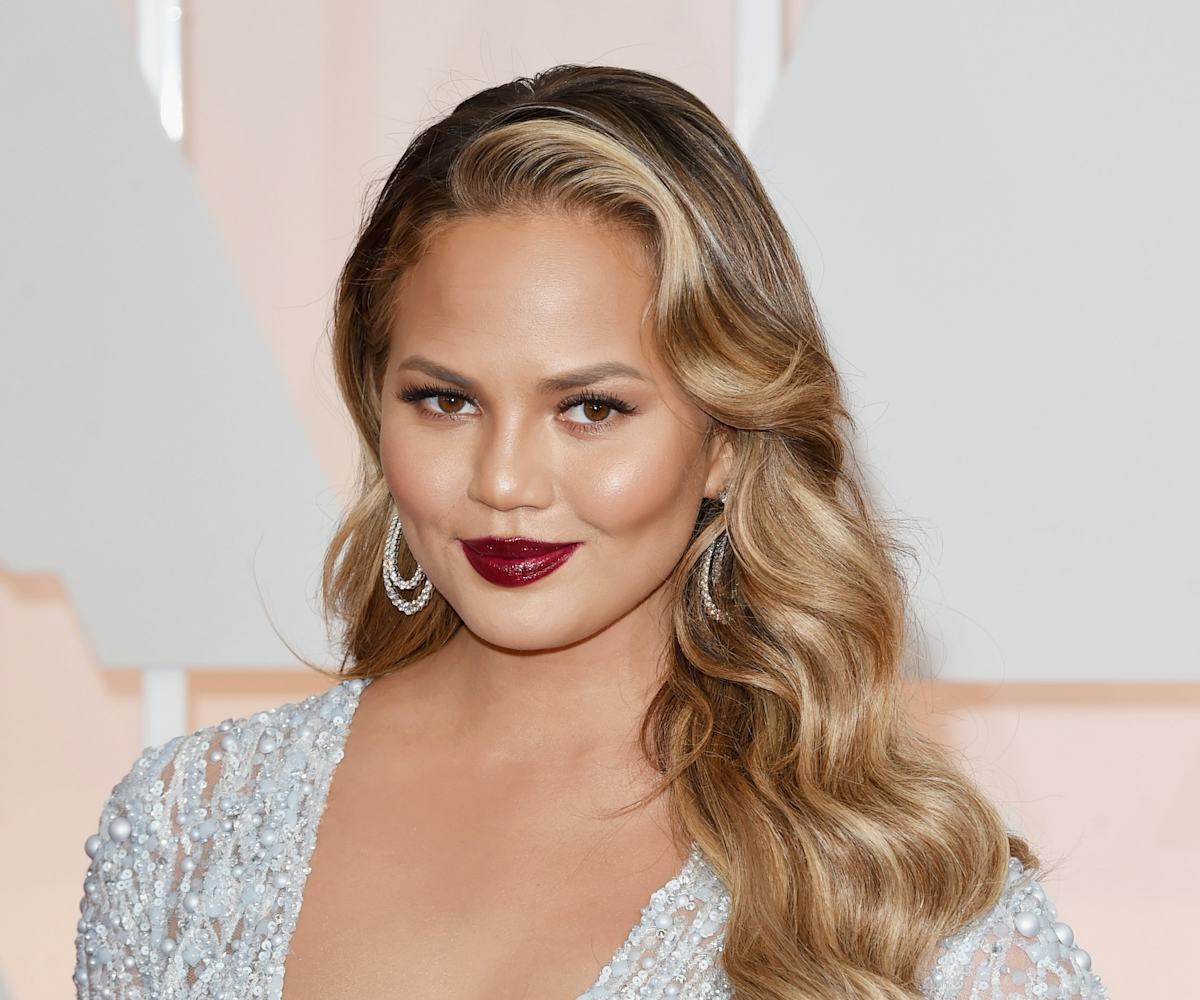 photo via getty images
chrissy teigen is no longer blonde
she's now a brunette bombshell
Late-night snacking antics and crying face aside, we identify Chrissy Teigen with her sun-kissed highlighted locks. But now that's all changed. The model has traded in her blonde hair for a darker, chestnut hue—and to no one's surprise, it looks amazing.
The 29-year-old debuted her new look on Instagram, first with the color just setting in her wet hair and later with her newly dyed strands glossy and blowed out, ready for a photo shoot. Teigen is one of those mystical creatures who looks gorgeous whether she's sporting a baseball cap and sweats or rocking a custom couture gown. But we can't help but admire how her new color compliments her warm brown eyes and glowing complexion.
Hair stylist David Lopez also posted an on-set photo of Teigen rocking some majorly dramatic eyeliner with her new voluminous 'do. With her loose waves and darker color, Teigen's look is a little bit Sophia Loren and a little bit beach babe—and we're obsessed.