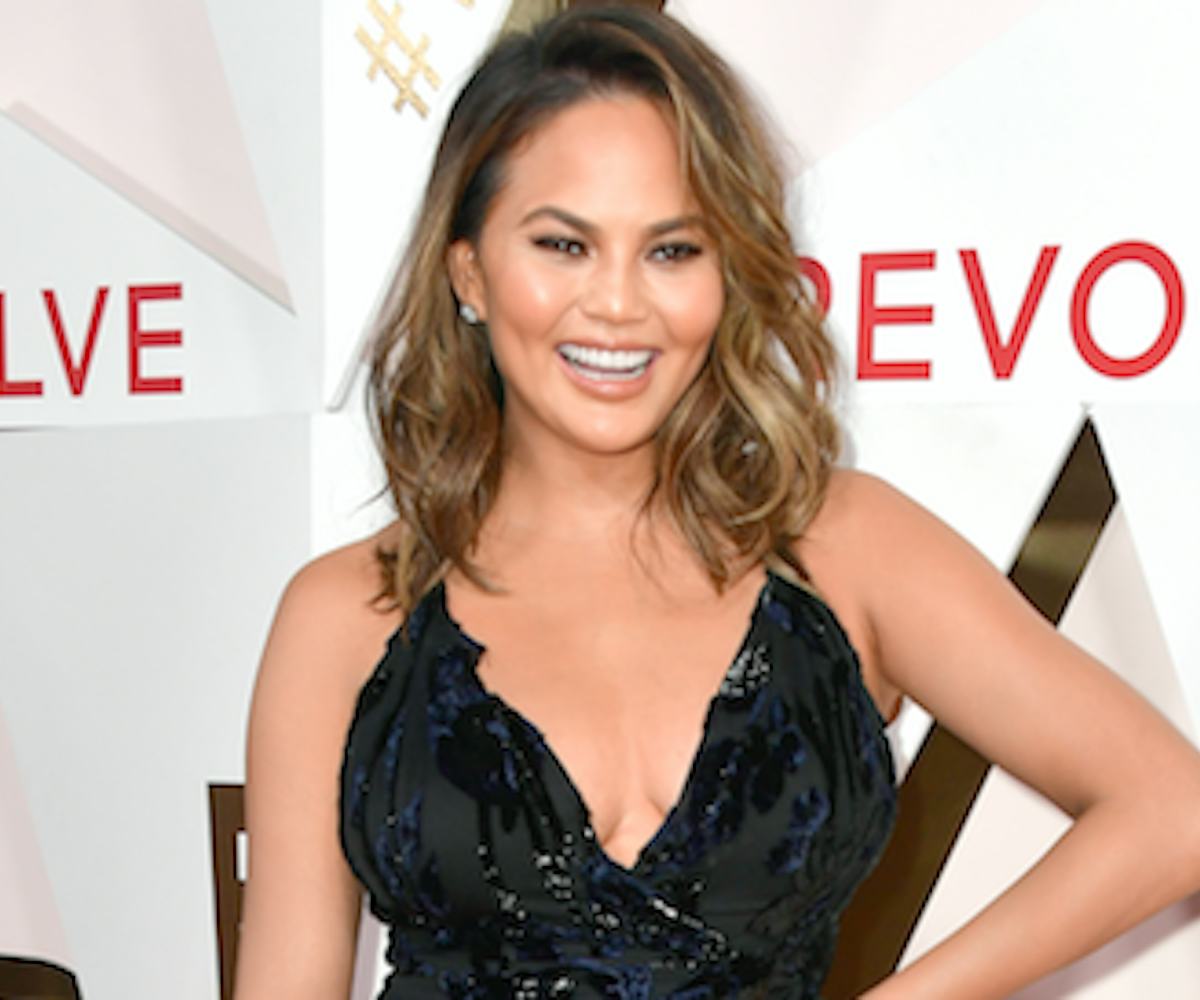 photo by Frazer Harrison / getty images
Chrissy Teigen's Reaction To Cardi B's Threesome Proposal Is Peak Teigen
Last night, Cardi B released her long-awaited debut record, Invasion of Privacy. So far, the record has garnered praise from critics and fans, including Chrissy Teigen, who was named-dropped with Rihanna on the single "She Bad (feat YG)."
But Cardi did more than just praise the two lovely ladies on the track—she proposed a threesome with them: "I need Chrissy Teigen/ I know a bad bitch when I see one/ tell Ri Ri I need a threesome."
Teigen, who was on Twitter sharing photos of some delicious cheddar biscuits she made last night, found out about the lyrics after music blog Rap Up posted them online in a tweet.
Teigen's reaction? Priceless.
She later shared a photo of her dinner with the caption, "Bad bitches make bisque!!!!!!!" 
Can we get a Cardi x RiRi x Chrissy Teigen cooking show soon? Food Network, where you at?