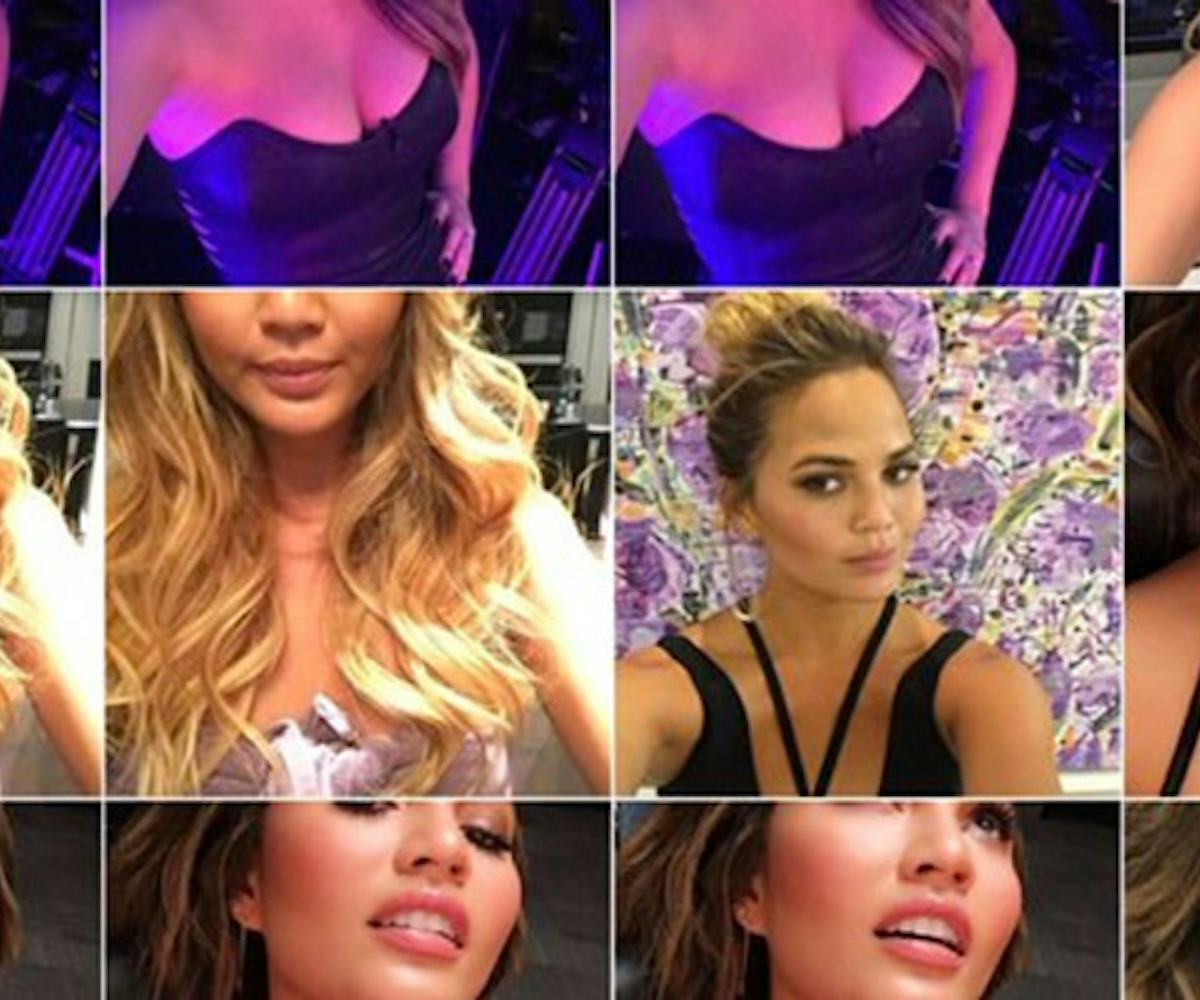 Image via Twitter/@chrissyteigen
Your iPhone Organizes All Your Boob Photos For You
Someone recently discovered a "smart search" tool in the iOS Photos app that allows you to find images that contain certain keywords. Unfortunately, things get a little creepy when you type in "brassiere," as Twitter user @ellieeewbu discovered. "ATTENTION ALL GIRLS ALL GIRLS!!!" she wrote. "Go to your photos and type in the 'Brassiere' why [is] apple saving these and made it a folder!!?!!?"
Apple added this new image recognition technology to its software with iOS 10, The Verge reported, giving the Photos app the ability to detect certain objects in your images. All of your data is (fortunately) kept private. A lot of women have tried the "brassiere" test to discover that it works, including Chrissy Teigen. "It's true," she wrote. "It has a category for every boob or cleavage pic you've ever taken. Why."
Only, the search tool doesn't work for all keywords—clean, dirty, or otherwise—as Investigator Teigen found out. "Typing food will get you food but penis won't get you penis and boobs won't get you boobs," she wrote. "Just brassiere. *strokes beard*"
The only possible useful applications I can think of for this tool are quickly finding selfies for Tinder that accentuate your rack or deleting all of your nudes in a panic. Thanks, Apple!