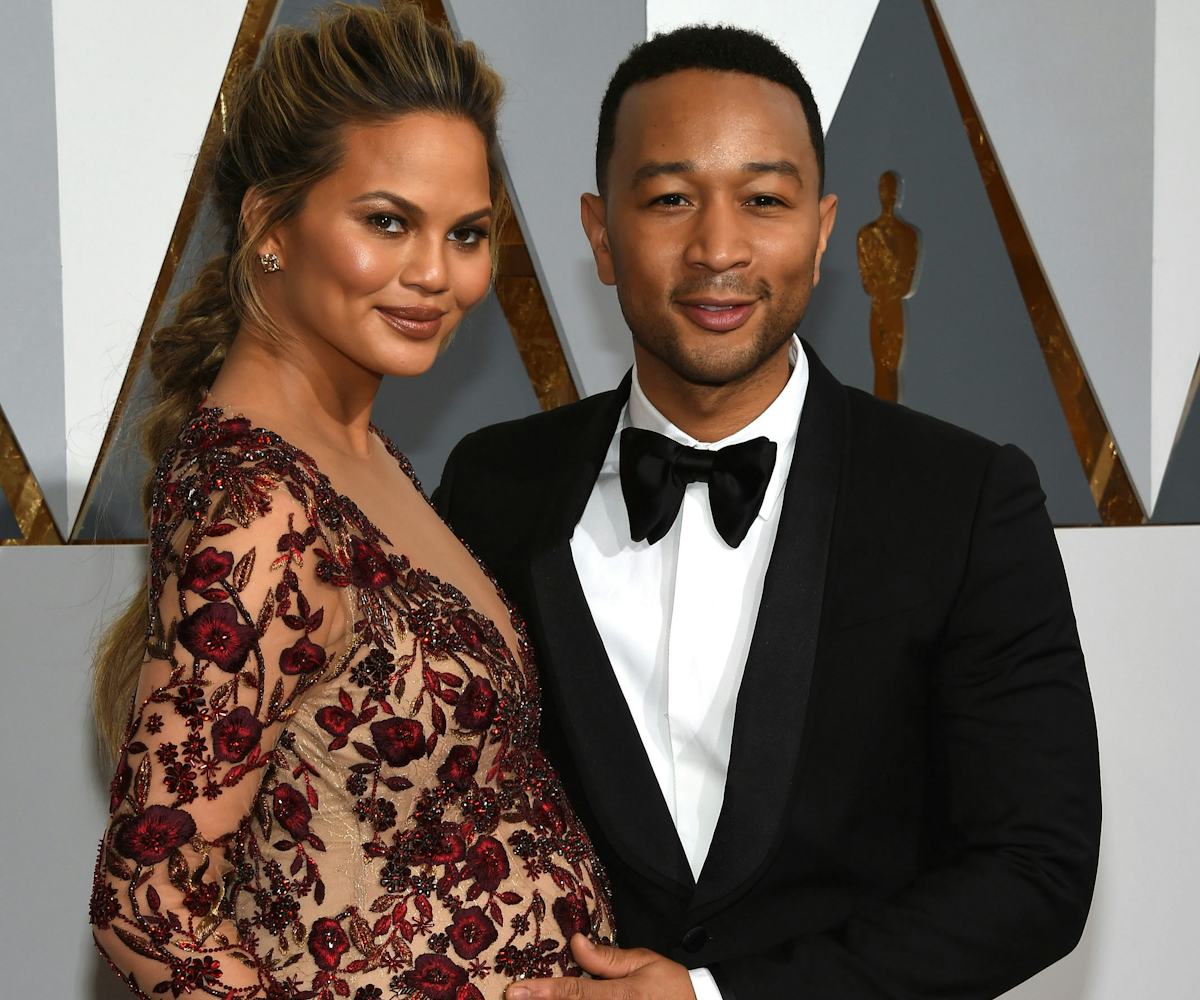 Photo by Ethan Miller/Getty Images
Chrissy Teigen Had The Cutest Baby Shower Ever After
the princess is (almost) here
Whether or not you agree with the methods that Chrissy Teigen and John Legend chose in regards to their pregnancy, there's no denying how blessed this baby is going to be. Over the weekend, the soon-to-be parents threw a royal-themed baby shower at the Material Good jewelry store in New York City. With roughly one month to go, Teigen has been thriving throughout this pregnancy. At the party, she looked gorgeous in a Stella McCartney "Kenisa" trench coat and Stuart Weitzman "Nudist" sandals. 
Between the custom sugar cookies and the "Baby Mama" and "Baby Daddy" crowns, we wish we had been cordially invited to partake in this adorable celebration fit for a princess. The supermodel and singer-songwriter even had their French bulldog Pippa present for the occasion. At the end of it all, the couple retreated to what we can only assume (from Instagram) is their favorite place on earth: their big, comfy couch.
Take a peek at some of the snapshots in the Instagram posts, below.