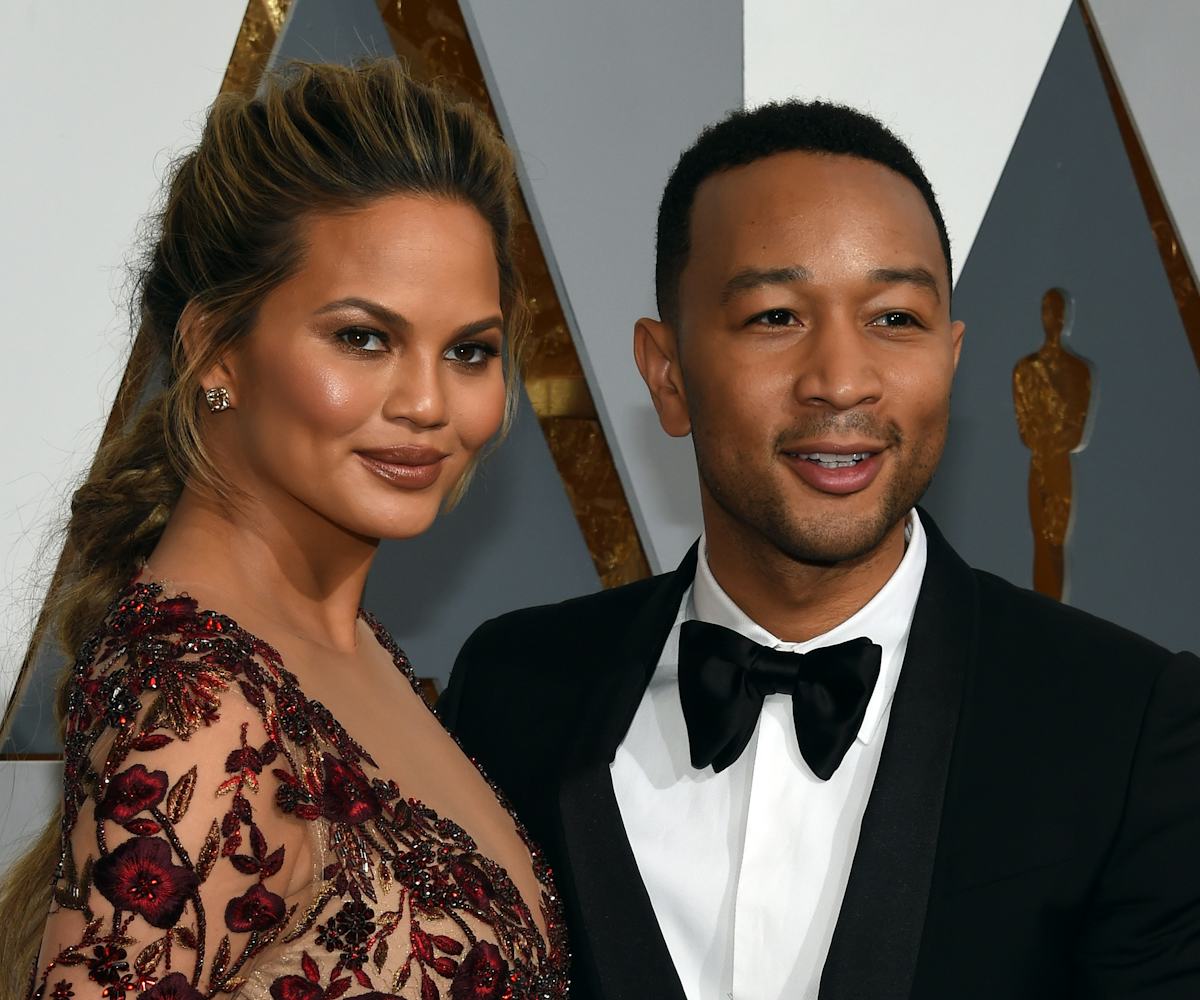 Photo by Ethan Miller / Getty images
Chrissy Teigen + John Legend Shared Another Perfect Photo Of Their Baby
Is there such a thing as too cute?
Throughout her pregnancy, Chrissy Teigen made it very clear that she intended to share her newborn daughter with the world via social media. After all, why shouldn't she? Part of the joy of having a baby is amassing likes on Instagram, isn't it?
"We're not going to go out of our way to hide because obviously it's such a big part of our lives to show everything: The inside of our homes, my parents living with us, our animals, everything," Teigen told People back in March.
Well, she wasn't kidding. 
Just five days into the life of her brand new daughter, Luna Simone Stephens, and we already have not one, but two adorable photos to obsess over. The first was posted on Instagram by Teigen herself, who is positively glowing while cradling her daughter in her arms. "Hi my Lulu!" she captioned the photo.
The second Instagram comes courtesy of proud papa John Legend. This time, it's a full-blown glamour shot of little Lulu, who's already flexing a full head of hair and flaunting the kind of face that emerges when you combine the DNA of two of the most genetically gifted people on the planet. 
The question now becomes: When will Lulu be old enough to perform on Teigen's show, Lip Sync Battle? And can her opponent please be her future BFF, North West? Think of the ratings!
Check out Luna Simone in all her tiny glory, below.