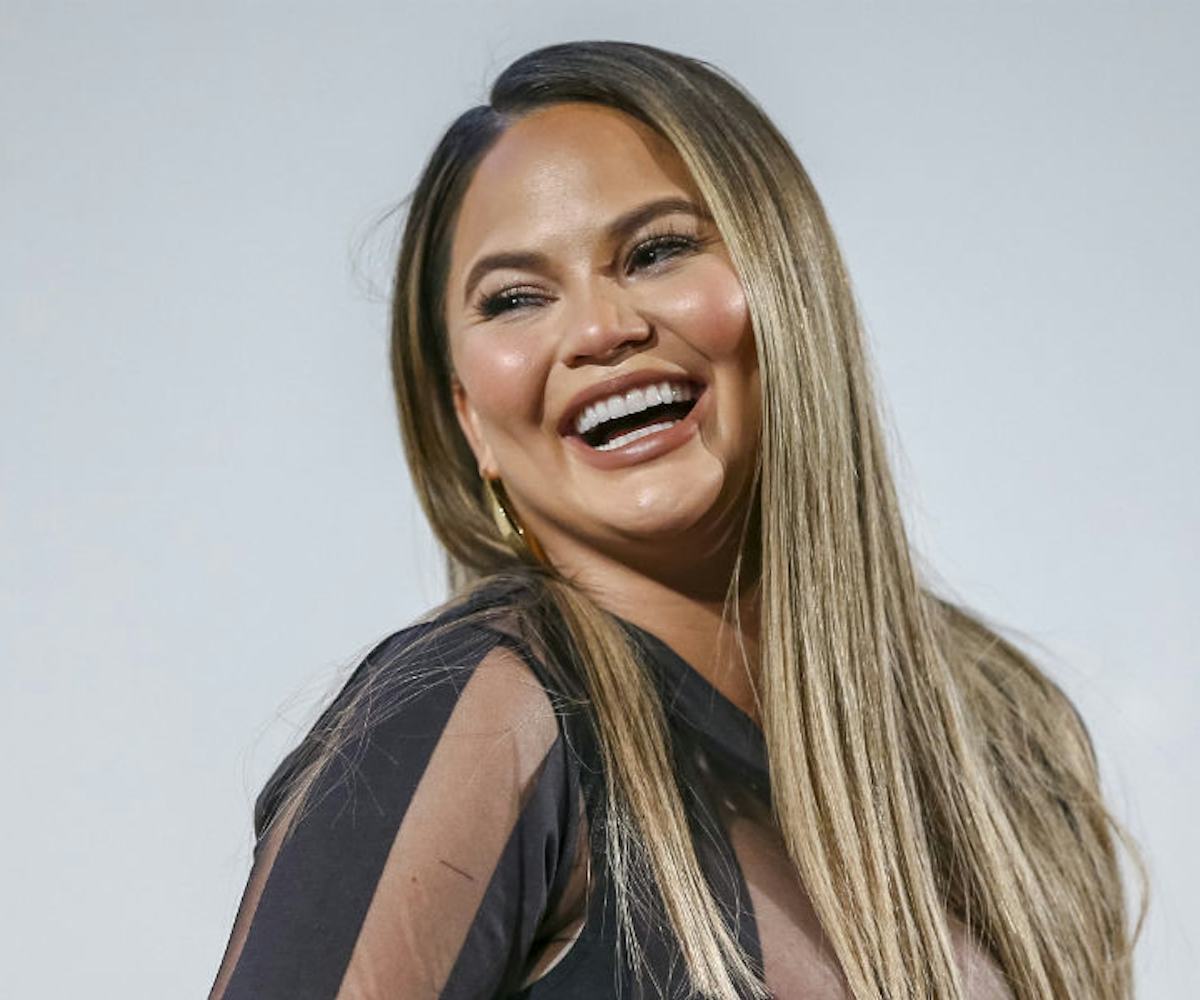 Photo by Rich Polk/Getty Images for Viacom.
Chrissy Teigen Is Feuding With Meghan Markle's Family
Our favorite Twitter user, Chrissy Teigen, has moved on from feuding with the President of the United States and is now beefing with Meghan Markle's family.
As with most feuds, this one started with a tweet. Over the weekend, Teigen tweeted a screenshot of Meghan's dad Thomas' latest interview in which he laments about being cut off from his daughter. "This guy…this guy sucks," she wrote. "What is wrong with him? Let your daughter be happy, please. This is embarrassing." Maybe not more embarrassing than staging paparazzi photos, but yes.
Not one to stay silent, Meghan's sister, Samantha, decided to weigh in on Teigen's remark. "So this pudgy airhead @Christinetiegen who knows nobody in the family is opening her pie hole?" She reportedly wrote on her private Twitter account, failing to get Teigen's handle right. "This guy is our father and deserves a lot of respect. You are the one who sucks."
We're not surprised Meghan's family has decided to respond to Teigen's comments, considering they've made no secret about being both money and fame hungry. Samantha spoke about the family's willingness to talk to the press about Meghan. "Money makes the world go 'round, so if you want to call that cashing in, that's fine, but I think no one in media would refuse a paycheck for talking about the royal[s] and, as a family, we're not subject to royal protocol," she told Good Morning Britain, according to Page Six. "With all due respect, it's not just Meghan. We're entitled to share that. We're entitled to be open about it and if we can shed some light on some issues for the public, then great and we can enjoy the process. I don't think there's anything wrong with that. It's not disparaging. It's not harmful."
So, who's the one who sucks again? Teigen is vacationing in Bali with her family and has yet to respond to Samantha.