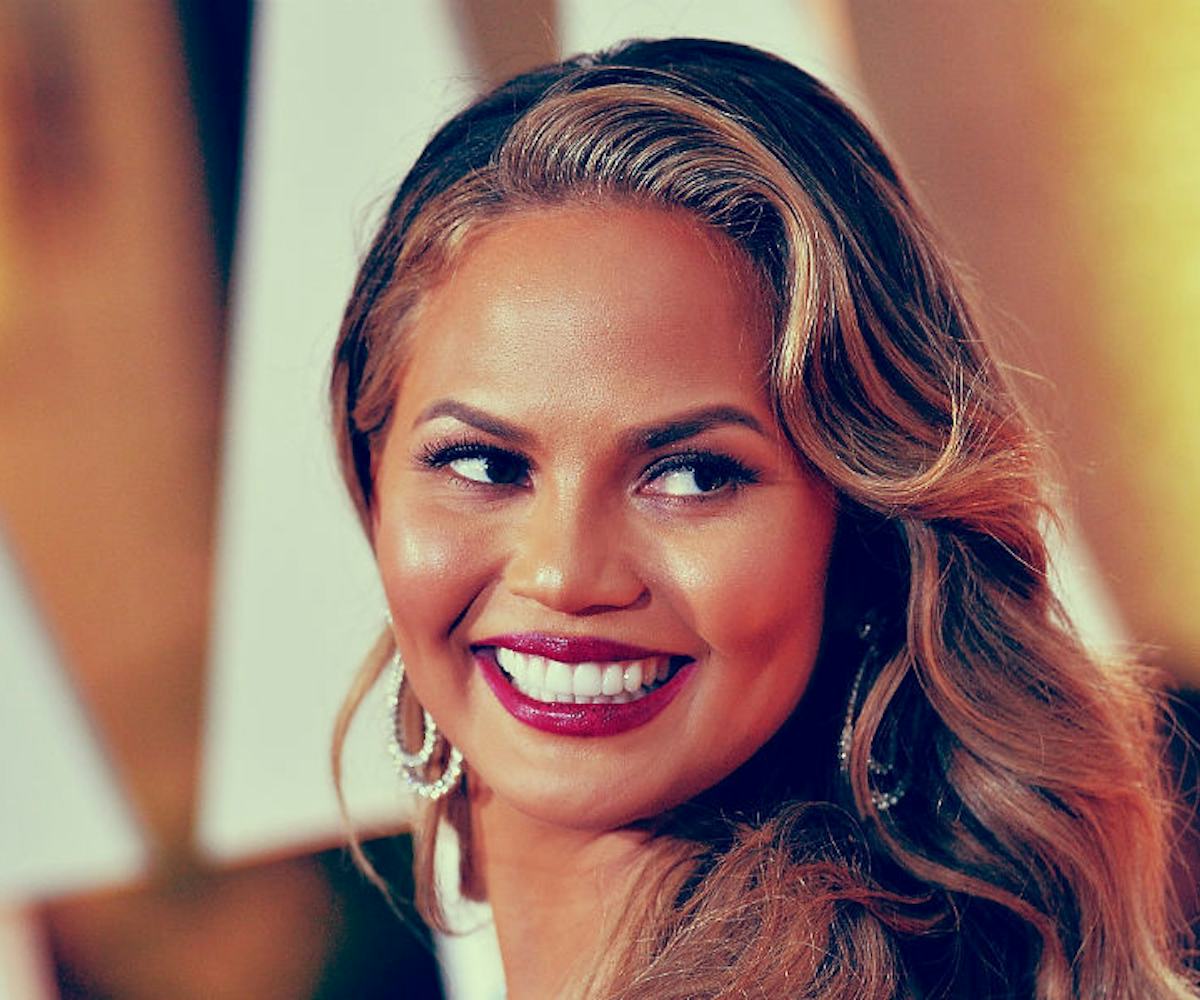 Photo by Michael Buckner/Getty Images.
Chrissy Teigen Is Giving Trump The "Best" Birthday Gift
Her and her family are donating over $200,000 to the ACLU
A week ago, Chrissy Teigen came up with a great way to "celebrate" Donald Trump's upcoming birthday. She invited people to write messages on his official card, a place "where you can write anything u want, all your thoughts and feelings absolutely anything anything for this special day," she emphasized on Twitter. The messages were… dark, but that was kind of the point. Today, on Trump's actual birthday, Teigen has come up with an even better and more charitable way to mark the day: a very generous donation to the ACLU.
"John and I are outraged to see and hear the horror stories of immigrant families seeking asylum and refuge in America being ripped apart due to the inhumane policies of the Trump administration," she wrote on Instagram. In response, Teigen and her husband are donating $72,000 (because it's Trump's 72nd birthday) from each member of their family to the ACLU, an organization committed to defending and preserving the rights of every person in America. The statement goes on to read: "In addition to fighting for immigrants' rights, they're advocating for reproductive rights, voting rights, criminal justice reform, LGBT rights, 1st amendment rights, and holding the Trump administration accountable whenever possible."
With Chrissy, John, Luna, and Miles' combined donations, that makes a total of $288,000. Thank you, Chrissy and crew for giving America the perfect birthday gift.
You, too, can donate to the ACLU, here. It's also not too late to sign Trump's birthday card with a totally no-holds-barred message, which you can do here.