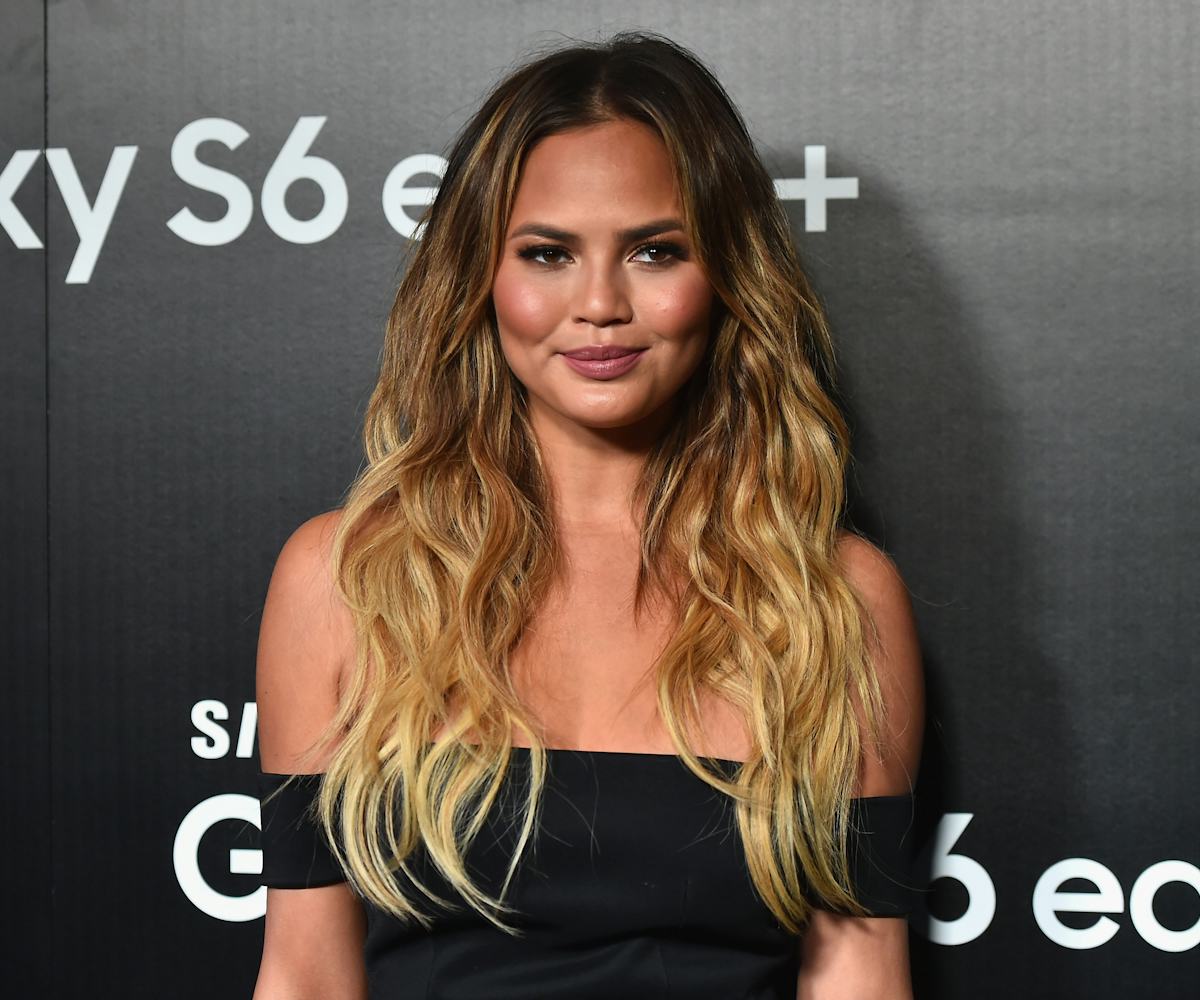 photo by alberto e. rodriguez/getty images
chrissy teigen has some words for the fat-shaming blogger
"there IS such a thing as fat-shaming"
It's been a few days since YouTube blogger Nicole Arbour's fat-shaming vlog went viral for all the wrong reasons. In the six-minute rant, Arbour stated that she believes fat-shaming is not a real thing, but rather, something "made up by fat people" (no joke, she said this), and the people of the Internet reacted by slamming Arbour for her hateful and misinformed comments.
One of these people of the Internet is Chrissy Teigen, and she had some words for the fat-shaming blogger. In an interview with People Now, Teigen addressed Arbour directly, saying, "Yes, Nicole, there is such a thing as fat-shaming, and you're doing it right now."
The model got noticeably worked up as she spoke more on the topic, and she shared that her biggest issue with the whole ordeal was the amount of attention Arbour was getting for the video. "We've just given her this platform to feel like her opinion does matter, and so no matter if we're talking negatively about it or positively, she's winning. So that's the worst part about it."
Teigen makes a valid point. Somehow, the more hateful an opinion is, the more spotlight it's given—even if it's negative press. Teigen pointed out in the interview that even advertisers on her page were helping to make her more relevant and stoking her ego for an insensitive video that shouldn't be rewarded. Perhaps the best thing to do after all the backlash is simply to continue building up the idea that we accept people of all shapes and sizes and deny Nicole Arbour the attention she so clearly craves.