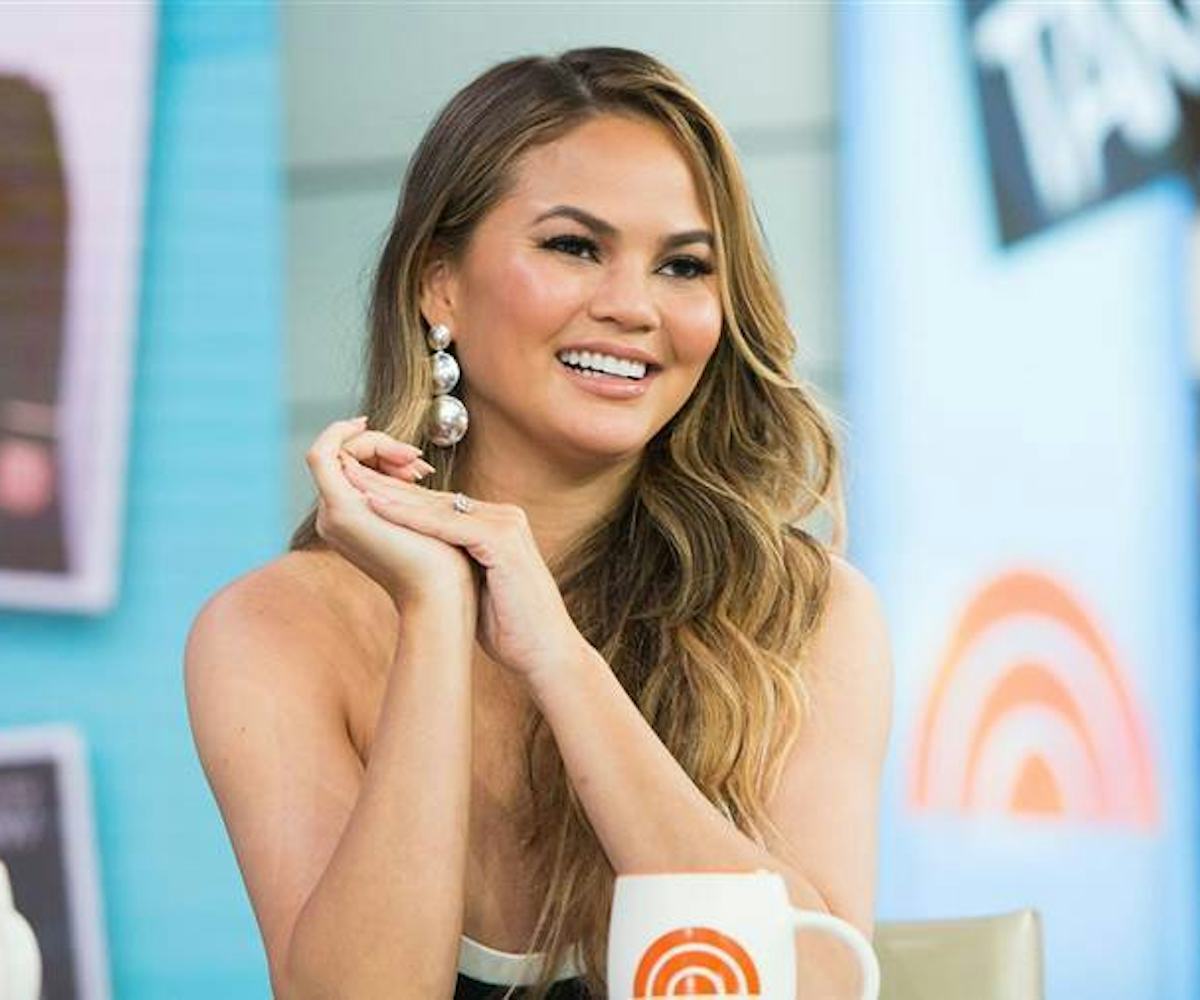 NBC
Former Victoria's Secret "Butt Model" Chrissy Teigen Won't Be In The VS Fashion Show
She says she's ready to "close the show"
In another example of how "I keep getting older, they just stay the same age," Victoria's Secret announced the lineup for their 2017 fashion show in Shanghai, which will air live on Monday night. Absent from the roster? Supermodel and author Chrissy Teigen, who didn't quite seem to have gotten that memo.
Teigen, who once posed as a "backside model" for the Victoria's Secret website, has never been one of the brand's wing-laden Angels, though that didn't stop her from joking about being in Shanghai on Saturday for final fittings, and telling fans in an Instagram video that she'd be the one closing the show. 
While some fans took the star at face value, others quickly recognized the trademark Teigen wit—especially given that a supermodel of her stature hadn't been in the original drop of names.
Teigen then quipped that she wished she knew how to use Photoshop, before asking fans to edit her into a photo of this year's class of Angels posing together. And, girl, did they respond, photoshopping the star... well, everywhere. 
Though Teigen isn't actually walking in the show, there is an open slot since Gigi Hadid, whose sister Bella will be in the show, had her visa request denied by the Chinese government. Singer Katy Perry's visa request was denied as well. 
The show will feature Harry Styles as the musical guest, in addition to Hamilton's Leslie Odom, Jr., Grammy winner Miguel, and Chinese pop star, Jane Zhang. It also marks the return of Victoria's Secret Angel Karlie Kloss, who will walk alongside VS vets like Alessandra Ambrosio and Adriana Lima.