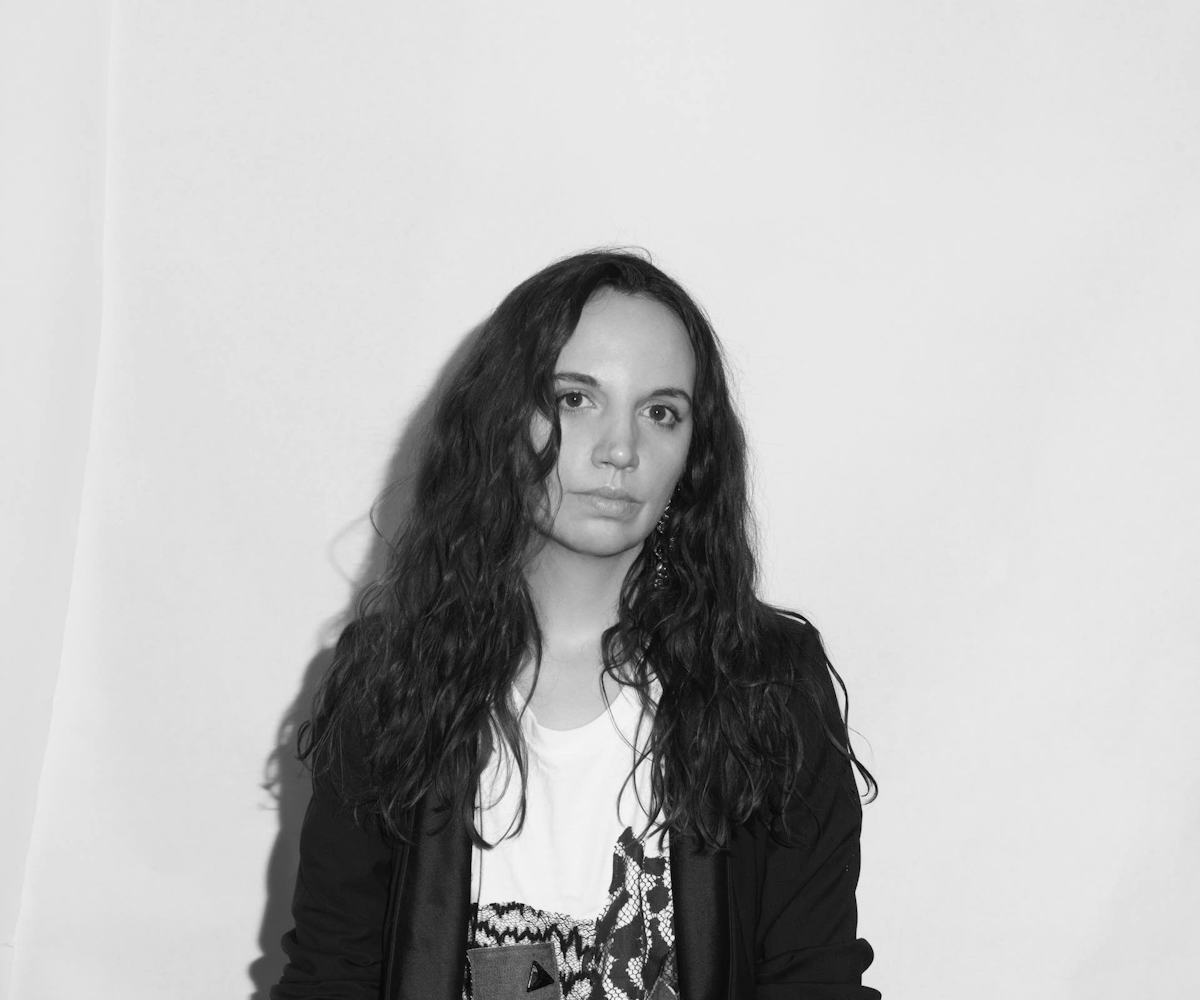 Photograph courtesy of the designer.
Get To Know Designer Christelle Kocher
And the inspiration for her fall line
The following feature appears in the September 2016 issue of NYLON.
Since graduating from Central Saint Martins in 2002, Christelle Kocher has put in her time with some of the fashion world's top talent—cutting her teeth at Chloé, Sonia Rykiel, Dries Van Noten, and Bottega Veneta. In 2015 she struck out on her own with a high-fashion-meets-streetwear brand dubbed Koché, complete with true couture detailing. As the artistic director of legendary plumassier (et fleuriste) Maison Lemarié, she has unparalleled access to Paris' great maisons d'art, many of whom lent their talents to her budding designer label. The result helped Kocher establish a new category of dressing, "couture to wear," earning her a nomination for this year's LVMH prize. So, to whomever said couture is dead, in the hands of Christelle Kocher, it looks like it's getting a reboot.
Image courtesy of the designer.
HometownStrasbourg, at the French and German border
Astrological signLibra
Design philosophyCuriosity and creativity
Material of choiceJersey
Sartorial scenarioRight now, I'm not nostalgic, and I'm somewhere between Paris, Tokyo, and New York.
Musical metaphorA very intense mixed DJ set  
Inspirations for fall '16A collage of couture, contemporary, craft, street culture, motocross, Nico Vascellari, Bjorn Copeland, and Greta Garbo
Personal wardrobe stapleBlack men's jacket, embroidered top, and relaxed trousers
Dream travel destinationTrinidad and Tobago
Last novel you lovedThe Pale King by David Foster Wallace
Favorite film of all timeHard to pick only one, but Do the Right Thing stuck in my mind for a long time.
SoundtrackAamourocean for my shows
Drink orderRed wine or Champagne or both  
Standby snackAvocado with some salt and pepper