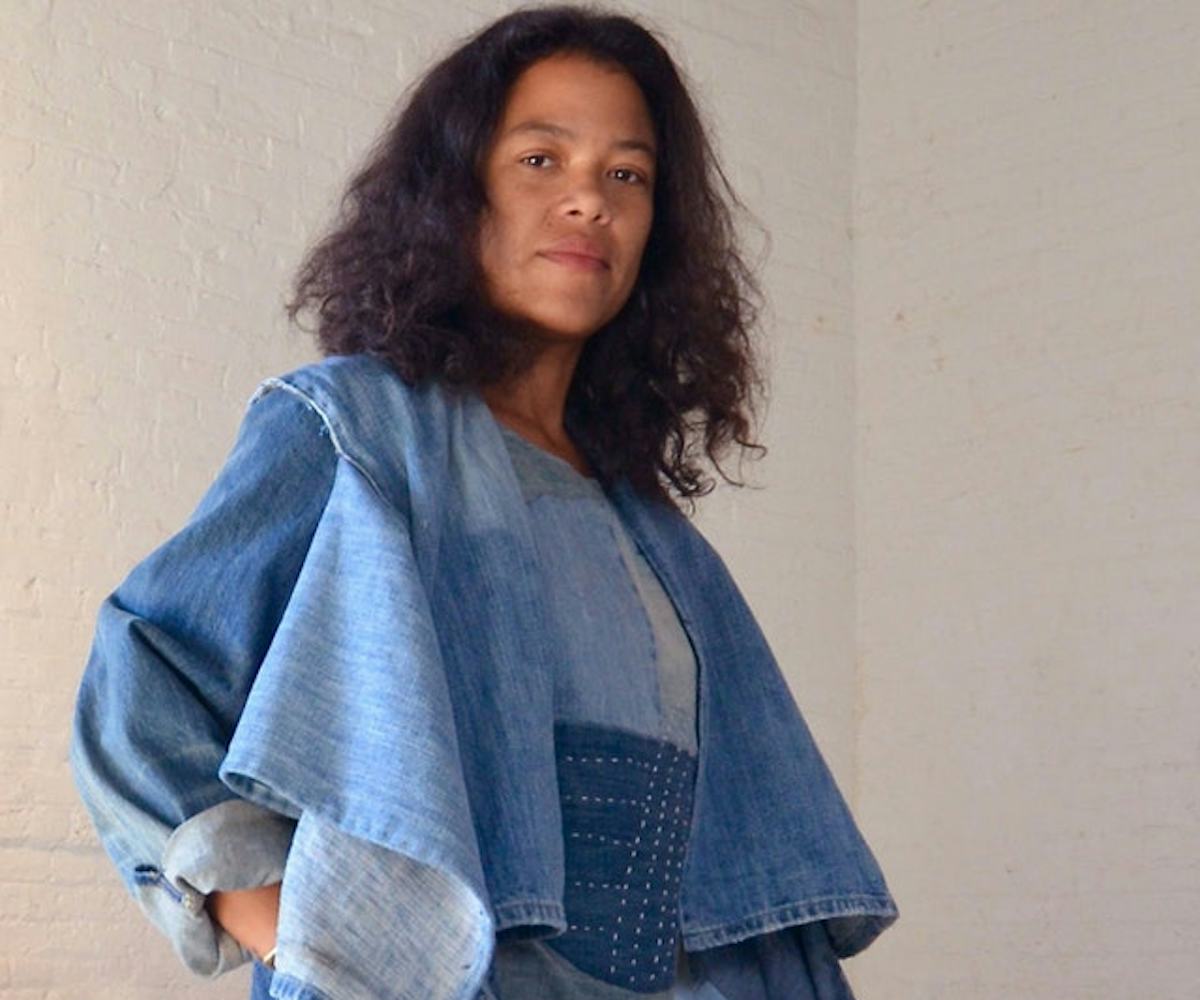 Christi Johnson Uses Reclaimed Denim To Create Art
Recycling just got even cooler
The following feature appears in the August 2016 issue of NYLON.
New York-based textile artist and designer Christi Johnson is always a little bit blue. That's not to say she's particularly melancholy—rather, the 31-year-old's hands are perpetually dyed a faint shade of indigo, courtesy of her denim-based work. Since moving from Los Angeles to NYC two years ago to pursue her practice full time, Johnson has been fashioning incredible geometric-patterned quilts that are well worthy of adorning walls, plus garments like jackets, dresses, and shirts, all from reclaimed denim and naturally dyed cotton and silk. We met with Johnson at her workspace in the Textile Arts Center in Gowanus, Brooklyn, to discuss her handmade, one-of-a-kind pieces and all things jean.
What draws you to denim?
I've always loved denim. My mom used to do denim patchworking with me when I was younger. I feel like it's something that's so truly American. We have such a young country that it's hard to latch on to things that feel close to your heart. I come from so many different cultures—black, white, and a little bit Native American—and I feel like denim just cuts across all nationalities and all races. It's this unifying factor. 
Click through the gallery to read the rest of the feature.