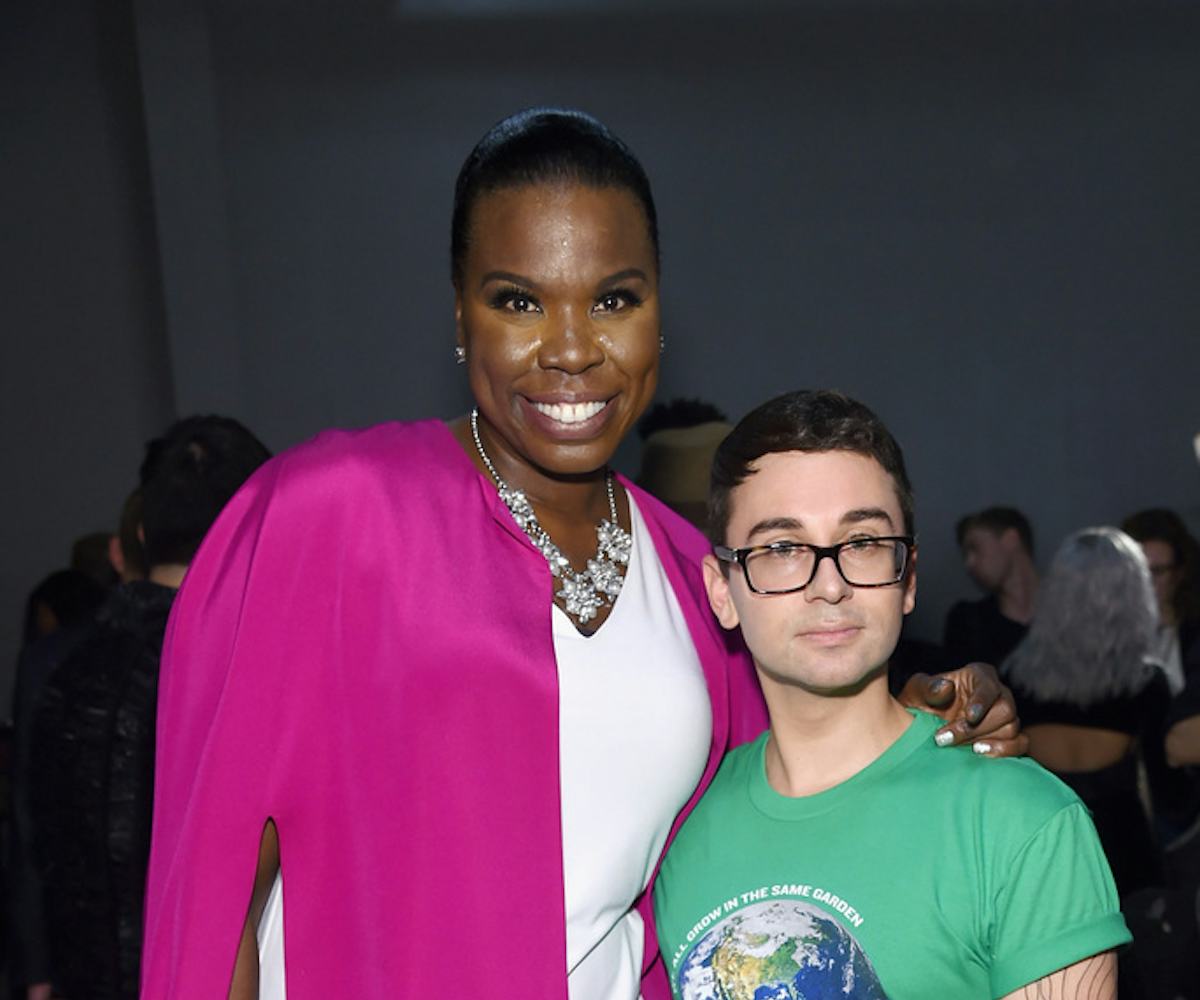 Photograph via getty images/ Jamie McCarthy
Christian Siriano Designed Leslie Jones and Solange Barbies, And They're Incredible
Perfect human and designer Christian Siriano just launched an adorable and diverse line of Barbies in collaboration with Mattel and starring all your favorite celebrities. The Siriano Barbie doll is one of many fashion collaborations Barbie has done over the years and showcases doll versions of goddesses like Solange, Leslie Jones, Sarah Jessica Parker, and Sarah Hyland in one-of-a-kind Siriano looks that they wore IRL. Siriano also added a fifth doll based on his resort 2018 collection. Remember that electric yellow two-piece Solange debuted during last year's Art Basel? Or that sultry, old Hollywood-inspired red gown Leslie Jones wore to her Ghost Busters premiere? You can find those looks and others on the dolls.
Like the beautiful women they're modeled after, the dolls come in different sizes, skin tones, and hair textures. Come through representation!
"We want kids to feel like, 'I can play with this doll, she looks like me," says Siriano. "I think that's what it's all about."
You can see all the dolls, below. In the meantime, we'll be praying for a Cardi B-inspired doll in this Cinderella dress.