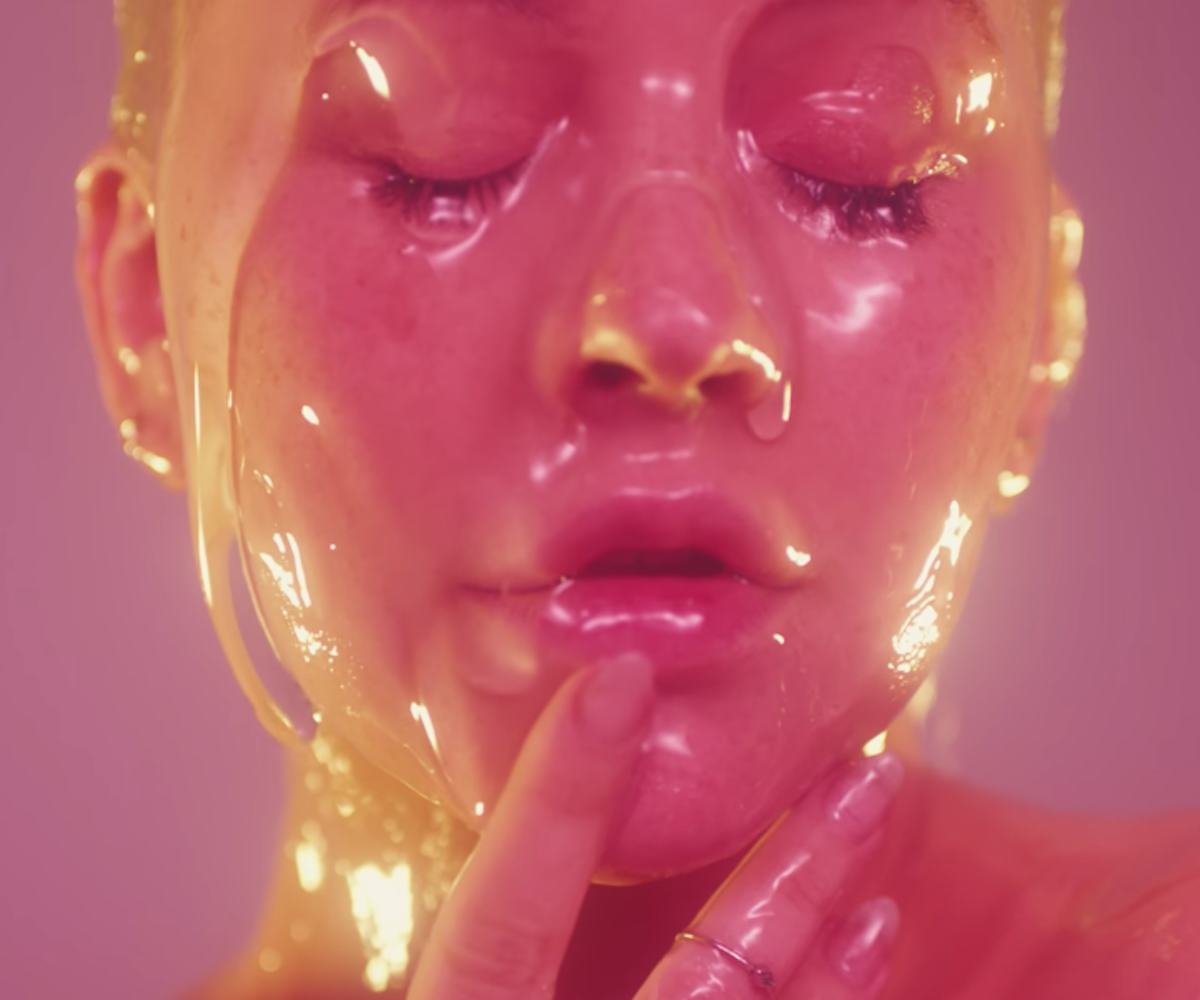 Photo via Vevo/Christina Aguilera
Christina Aguilera's Sensual New Video Is A Goopy, Glittery Dream
Xtina's back with a new album
Christina Aguilera's officially back and, as promised, with a brand-"new transformation."
"Accelerate" is the first lead single off of her first album in six years, which is appropriately titled Liberation. And damn, is it the sort of woozy, sensual track that will be all over the dance floors this summer.
The accompanying Zooey Grossman-directed video is just as mind-blowing. Playing with a variety of textures and intimate tight shots, we go from grainy VHS tape to buttoned-up black-and-white setups within a matter of moments. And it's all done in the service of showcasing Aguilera's skills as a multifaceted, versatile performer.
Also notable, are Ty Dolla $ign's and 2 Chainz's features on the track. However, make no mistake, "boss lady" Aguilera's unparalleled, powerhouse vocals are the star of this show. Speaking of collaborations, according to Pitchfork, the track was co-produced and composed by none other than Kanye West. He also is credited as a lyricist for "Accelerate." 
Watch the video in its entire goopy, glittery glory, below.
Liberation is out June 15 via RCA.