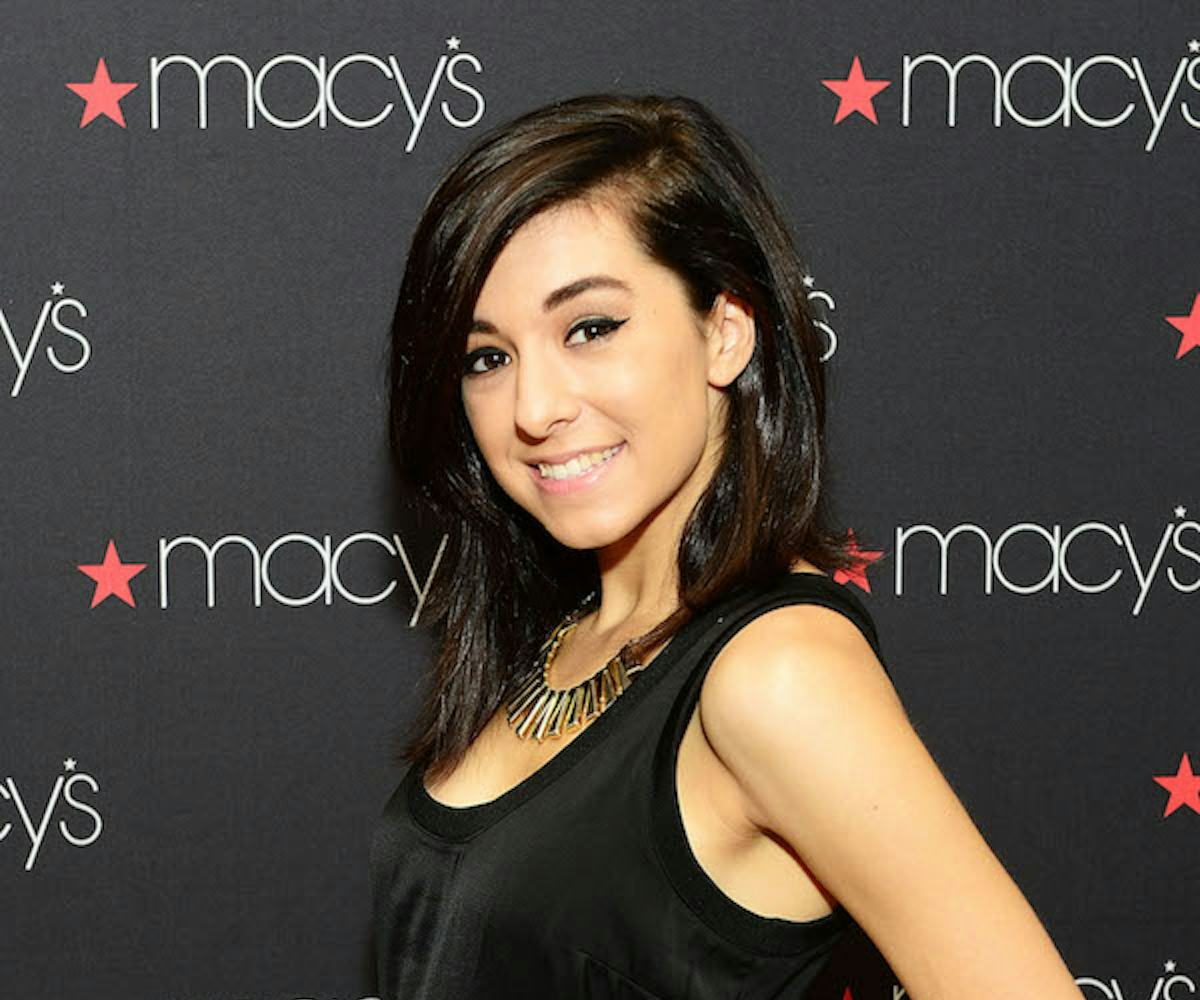 Photo by Lisa Lake / Getty Images
Hundreds Mourn The Death Of 'The Voice' Alum Christina Grimmie
You're the one always holding me up, with love
As news broke that singer Christina Grimmie was shot and killed after a performance in Orlando, Florida, scores of fans and celebrities alike have shown their outpouring of grief and sorrow over the senseless loss on Twitter and Instagram.
Grimmie was best known for her YouTube channel and her appearance on reality show The Voice in 2014, where she joined Adam Levine's team and finished in 3rd place. Since then, she continued to release new music and amass an even stronger following, culminating in her winning the iHeart Radio Rising Star award last year. On Friday, June 10, after a concert with punk band Before You Exist, Grimmie was signing autographs for fans when a man described to police as a white male shot her three times before killing himself. Grimmie passed away from her injuries shortly thereafter. While the investigation is still ongoing, police seem to think that the murder was premeditated, as the gunman was armed with two loaded handguns and a hunting knife.
Before You Exist released a statement, calling Grimmie "a constant beam of light and energy into the hearts of everyone around her," and saying she was a "beautiful person with the biggest heart." The Voice stars also shared their grief, with Adam Levine posting a picture from their time together during the show and a statement saying "Behati and I are absolutely devastated and heartbroken by Christina Grimmie's death. Our hearts go out to her family."
Additional tributes to Christina Grimmie below are just the smallest sampling of the grief and sadness her friends, family, and fans have expressed in the past 24 hours. In order to help support her family, who recently moved across the country to help support her career, her management team has set up a GoFundMe account that has already raised over $10,000.
Rest in peace, Christina Grimmie, and thank you.
(via CNN.com)