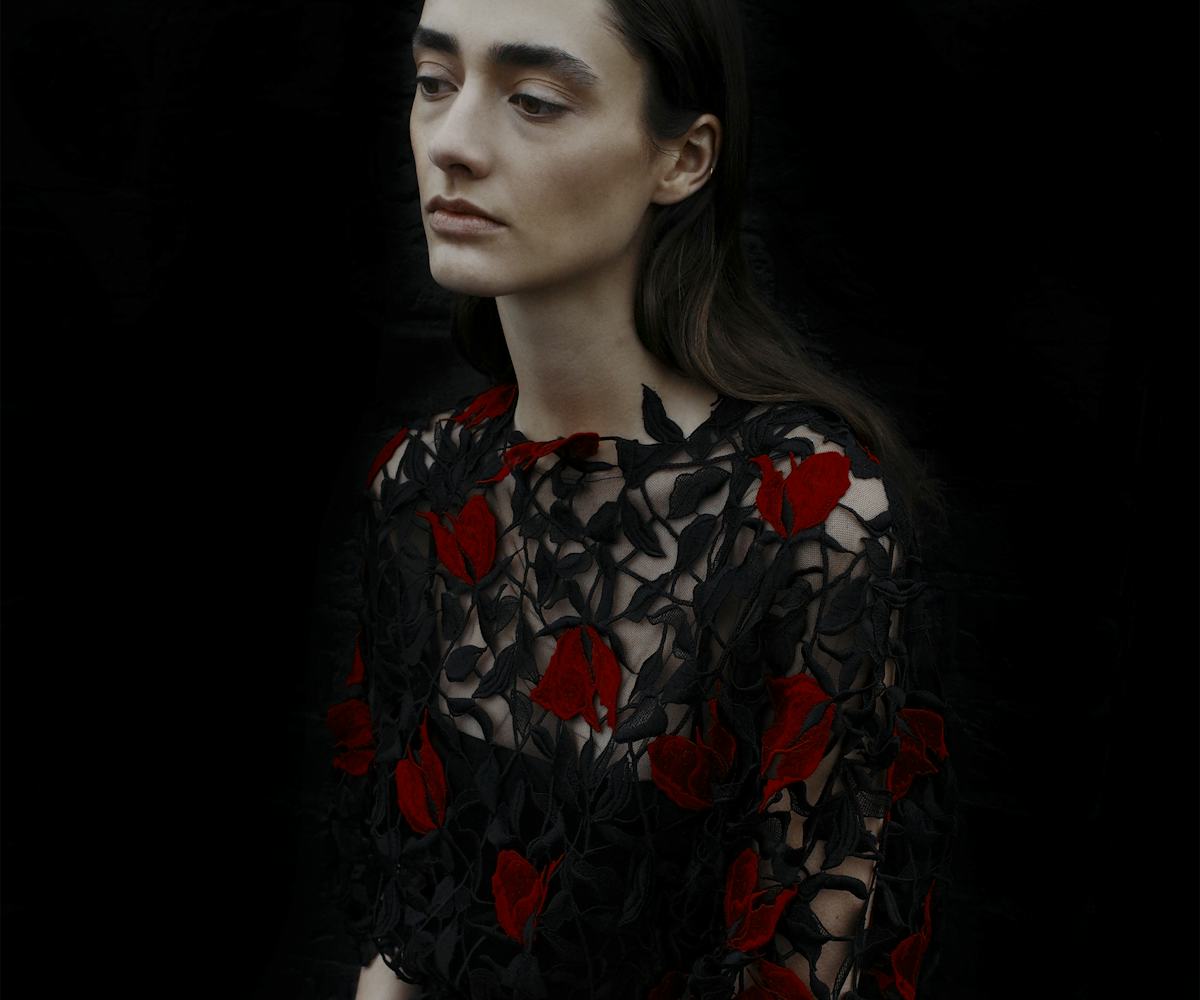 Photo courtesy of Christopher Kane
Christopher Kane Is Launching A Beauty And The Beast Collection
Disney's live-action version of Beauty and the Beast has caused the world to go into a tizzy of excitement and anticipation, and it's not even out yet. In fact, the new film—which will hit theaters this Friday—has already set a new record for advance ticket sales. Featuring a feminist Emma Watson-played Belle, Disney's first openly gay character, and an inspiring number of fashion and beauty launches all over the world, we're pretty sure it's going to be epic.
Out of the fashion launches coming our way (which, you can read more about on Friday in this week's edition of Supermarket), we can't deny that we're most excited for what British luxury label Christopher Kane has in store for us. Kane, a longtime fan of the classic Disney animation, was inspired by its characters and aesthetic and wanted to create a modern-day interpretation, fit for the strong and heroic Belle.
Kane and Disney joined forces and together collaborated with Eco-Age, a sustainable brand consultancy, to "illustrate that the marriage of ethics and aesthetics is possible," which, at a time where fast fashion is polluting the planet at an alarming rate, is an important practice the fashion industry needs to adopt worldwide. Incorporating elements such as organic cotton and traditional loom-woven silk, the collection has been validated under Eco-Age's Green Carpet Challenge Principles of Sustainable Excellence, with two pieces even achieving the GCC Brandmark.
You'll find baroque elements in the silk pieces, rose organza appliques, and bow and tea set-inspired jewelry, all beautifully capturing the elements and mood of the film yet never looking costume-like. Alongside these pieces are unisex basics, such as a classic hoodie, jogger, sweatshirt, and T-shirt.
The full capsule launches tomorrow on ChristopherKane.com, as well as the Christopher Kane London flagship store and other luxury retailers around the world. Click through the gallery below to check out the full campaign, and see what tomorrow's launch has in store.