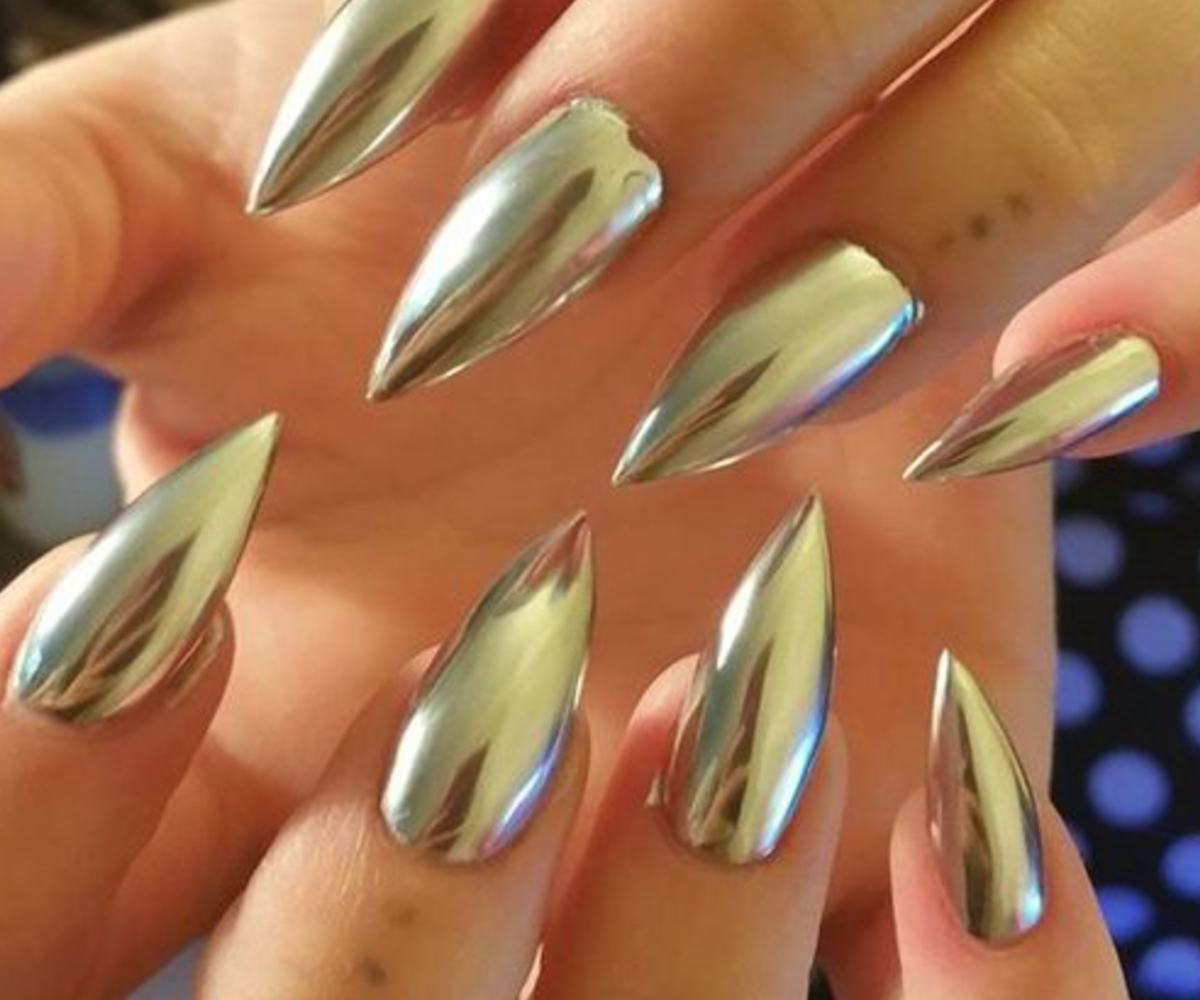 Image via @anelenav Pinterest
Hot For 2017: Chrome Nails Predicted To Be Biggest Trend Of Next Year
Live your cybernetic space bitch fantasy
2017 is looking to be the year of sci-fi dystopian tropes come true, so why not paint your nails to look like a fashionable fembot from a terrible future? Halfway between Alien: Resurrection and Keeping Up With The Kardashians is next year's predicted hottest trend: chrome nails.
According to Seventeen, chrome nails (AKA mirror nails or hologram nails) rose in popularity this year by 570 percent, meaning they're on track to stay stylish through at least the beginning of next year. Often paired with a pointed stiletto shape, enthusiastic Instagram users have been sharing images of their metallic claws over social media: 
And YouTubers are giving lessons on how to get the look for yourself:
We're going to go ahead and credit drag alien Alaska Thunderfuck 5000 for getting a head start on the trend back in 2014:
Are all these women preparing to fend for themselves in a shiny post-apocalypse? Whether you're inspired by Kylie Jenner or Sarah Kerrigan, it seems like chrome nails are here to stay. Let us ride eternal into the new year.