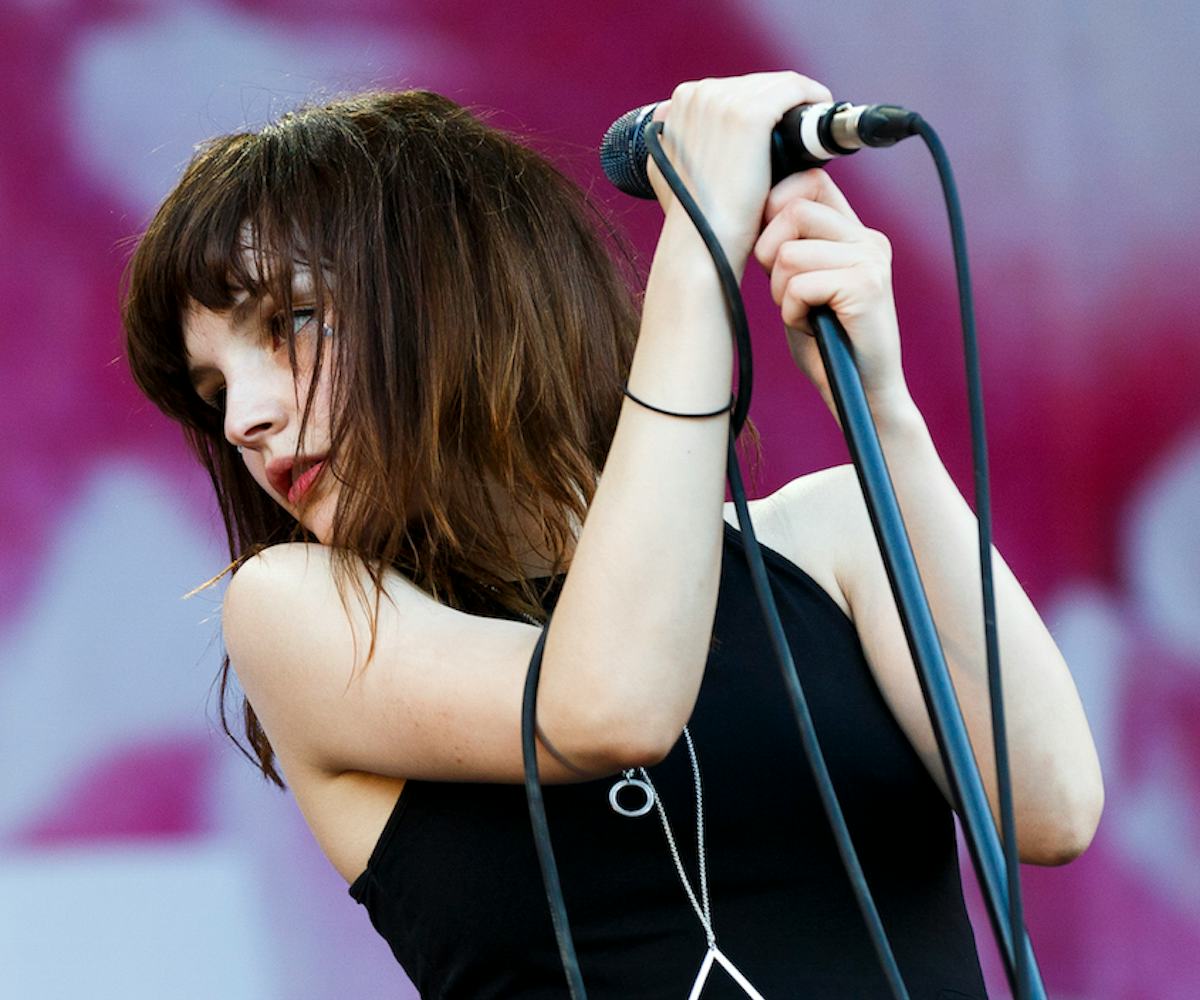 Photo by Tristan Fewings/Getty Images.
Paramore's Hayley Williams Reunites With CHVRCHES For "Bury It"
the two rock out at Parahoy!
When we heard about Parahoy!, Paramore's very own cruise that's sailing from Miami to Mexico as we speak, we knew magical things would happen there. This is in part because the ship happens to be transporting some very precious cargo, including pop-punk bands LIGHTS, X Ambassadors, New Found Glory, and, you guessed it, CHVRCHES.
Last night, CHVRCHES jammed with Parahoy!'s very own VIP: Hayley Williams. Paramore's frontwoman hopped onstage in a surprise redux of CHVRCHES' single "Bury It," an energetic romp that works oh-so-well with the two leads. This isn't the first time Williams and CHVRCHES have joined forces, though. They performed "Bury It" together last October. It was a coupling so perfect, they had to do it again.
Speaking of the duet, CHVRCHES' Lauren Mayberry said, "We were like, 'Hi, how's it going, nice to meet you. Maybe we should just play a song together.'" No qualms there.
After the cruise, CHVRCHES will be kicking off their summer tour with Death Cab for Cutie. Until then, watch their performance below.