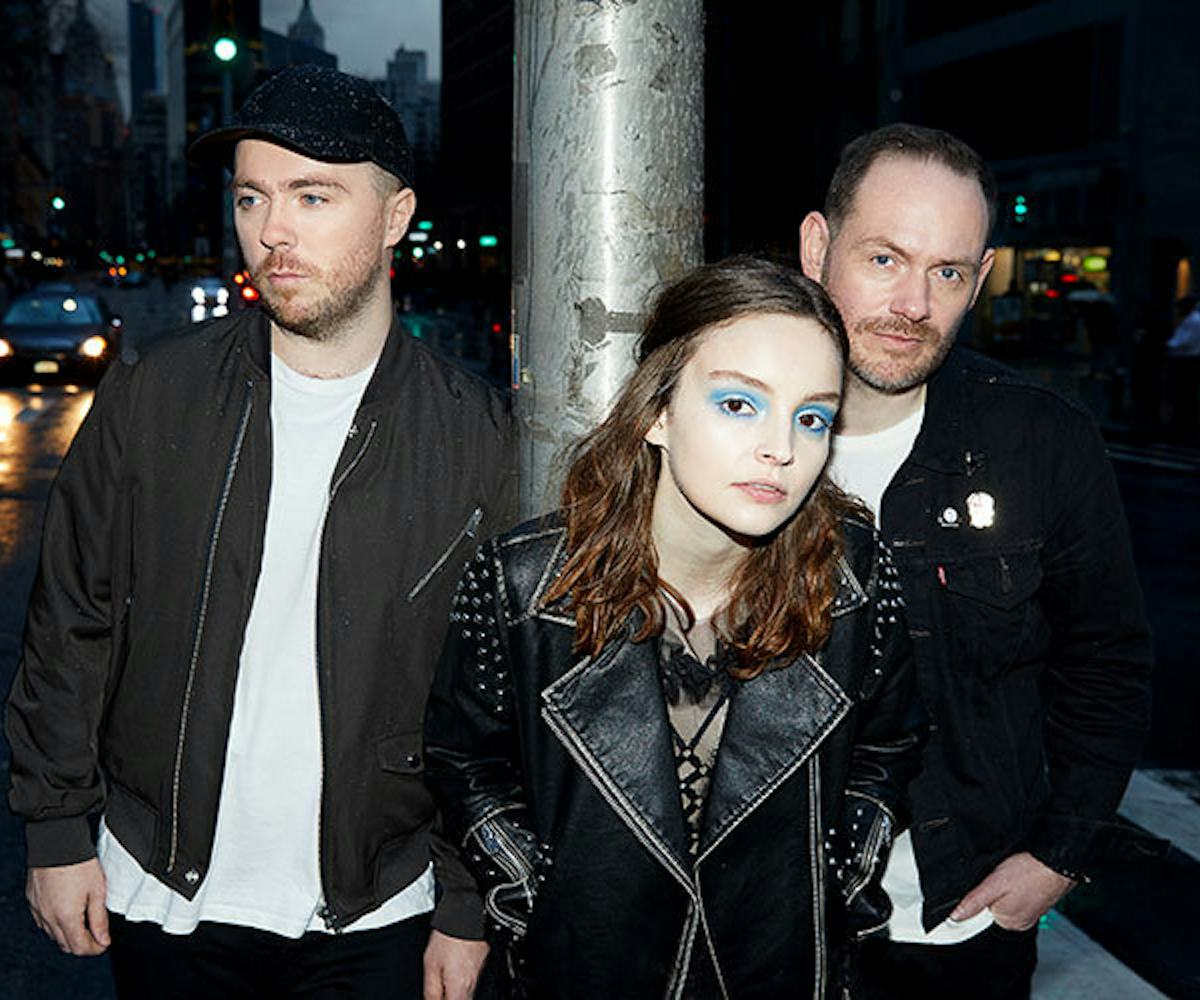 Photo by Danny Clinch
You Could Be CHVRCHES' "Enemy" On Cinematic New Song
Enemies, remedies, and judges… oh my!
One new CHVRCHES song is a gift; two is a blessing. A new album filled with 13 new songs, though? Now they're just spoiling us. But whatever! Let us be spoiled because you know what? We deserve it.
Released today, "My Enemy" is our second taste of the Scottish trio's forthcoming third album, Love is Dead. It's decidedly more morose than the album's first single, "Get Out," but cathartic nonetheless. (Lauren Mayberry really does find strength in vulnerability.) 
This time around, they enlisted The National's Matt Beringer to duet with Mayberry, making him only the second person (the first being Hayley Williams) to duet with CHVRCHES' frontwoman on a studio song. Usually, CHVRCHES' Martin Doherty has a solo song on a record ("Under the Tide" from The Bones of What You Believe and "High Enough to Carry You Over" from Every Open Eye); whether that rings true for Love is Dead remains a mystery, but it's certainly a pleasure to see CHVRCHES opening their world up to other artists.
The song itself is somber, more in the vein of previous songs like "Tether" and "Down Side of Me." Mayberry is lamenting the wasted time with a lover, saying if only they opened up they could "be [her] remedy." Instead, they're the enemy. Listen, below.
Love is Dead drops May 25 via Glassnote Records.