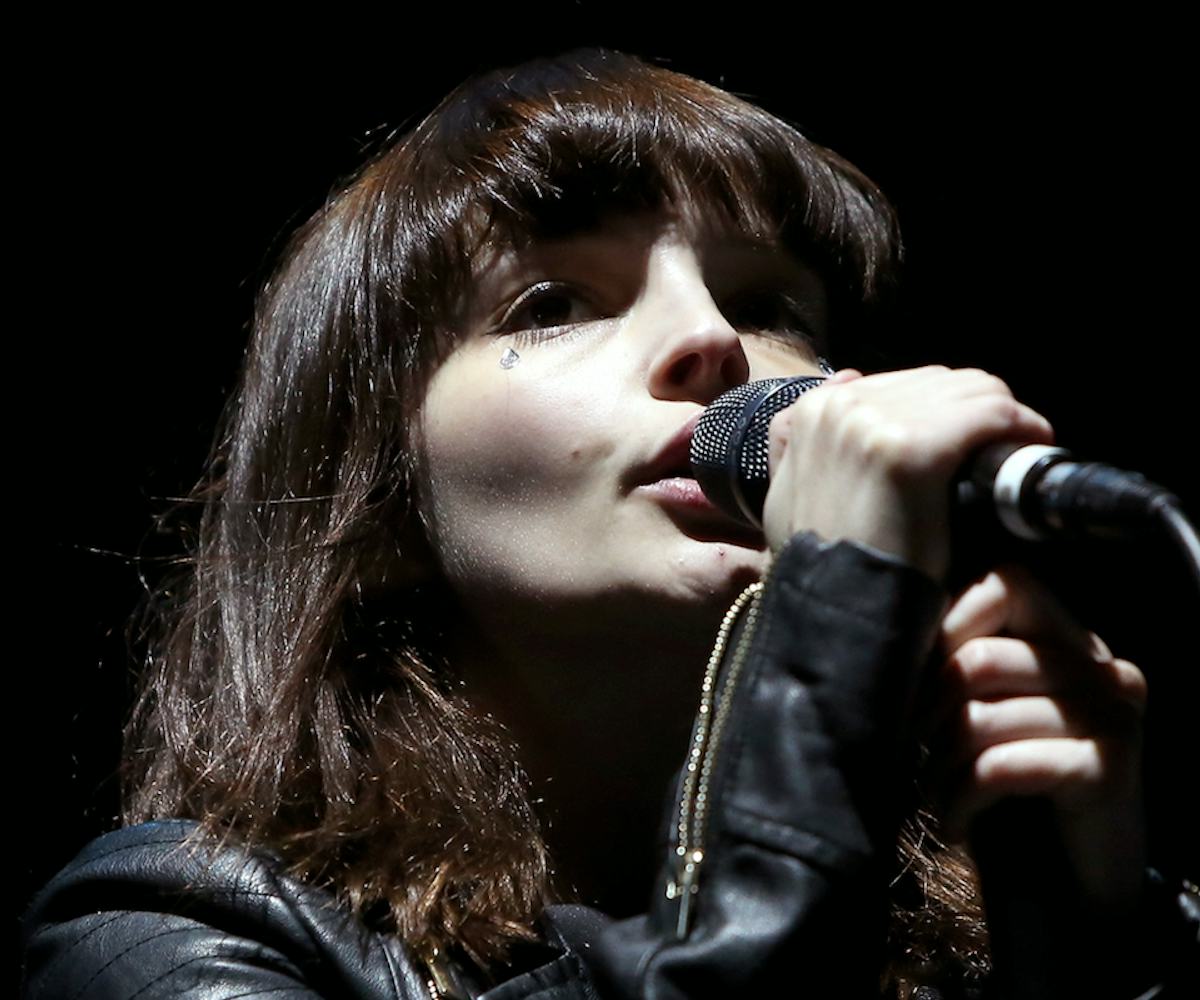 Photo by Mike Lawrie/Getty Images
CHRVCHES Release Stripped-Down Cover Of Rihanna's "Stay"
It might be sadder than the original
CHVRCHES latest album, Love is Dead, came out just a few weeks ago, but that didn't stop the Glasgow-based band from giving us more music. The group just released a stripped-down version of Rihanna's "Stay," and honestly? It sounds much sadder than the original.
The cover was recorded for Spotify Singles, a running series in which artists contribute stripped-down versions of their own music, as well as cover a classic song. The series has blessed us with a Dua Lipa cover of Sam Smith's "I'm Not The Only One," and a Jhené Aiko rendition of Tupac's "Keep Ya Head Up." It also gave us that questionable Taylor Swift cover of Earth, Wind, & Fire's "September," which we are still trying to erase from our memory. 
CHVRCHES are no strangers to putting their twist on everyone's pop favorites, though. In March, the band covered Beyonce's "XO" on the Honda Stage at Power Station and earlier that same month, the group put their spin on The 1975's upbeat track "Somebody Else."
With yet another sentimental cover, love might not be dead for too much longer. 
Listen to "Stay," below.