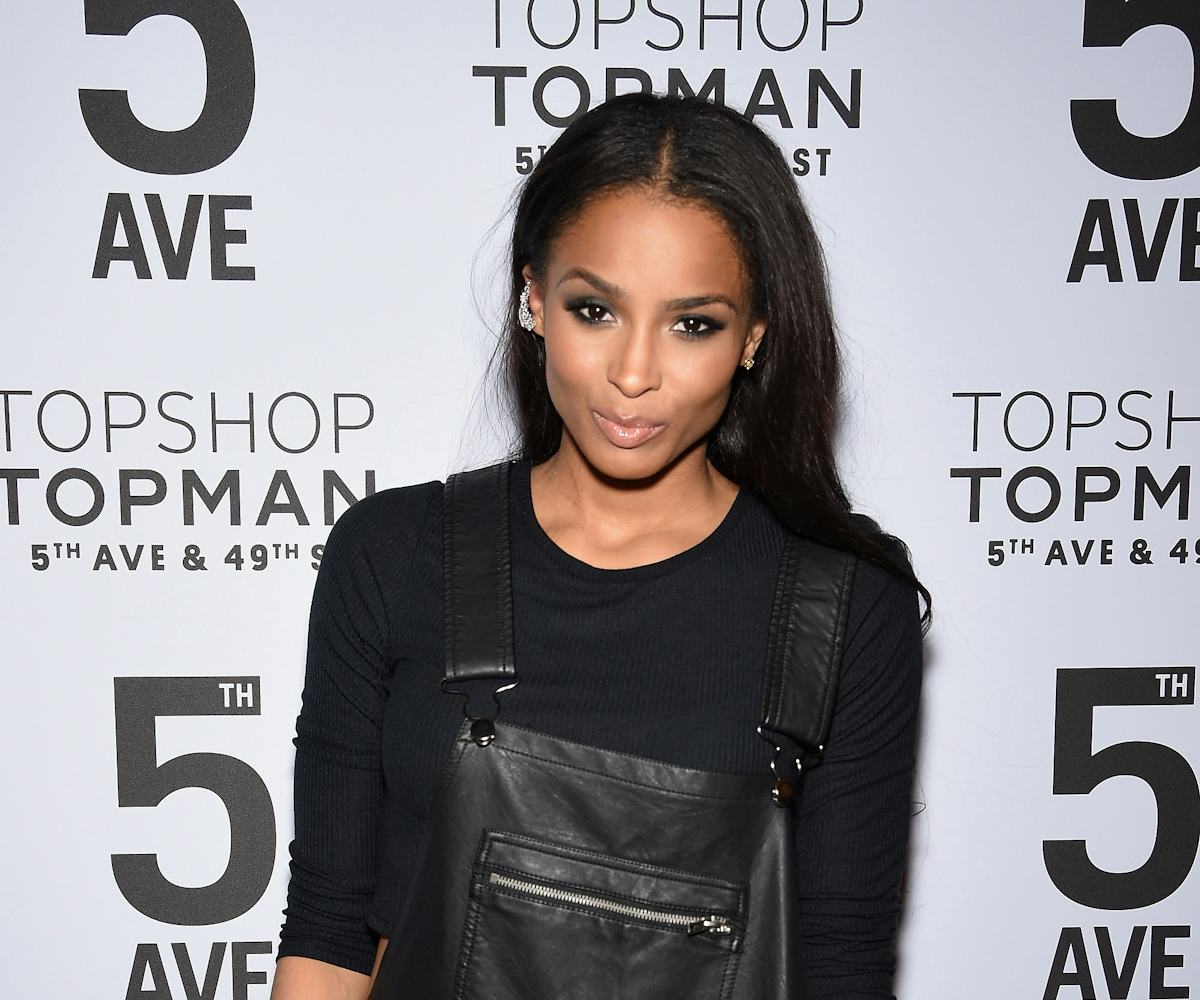 photo by getty images entertainment
ciara is just the fiercest
like she's airbrushed IRL
Did y'all know that Ciara's actual middle name is Princess? Of course you aren't surprised by that, because it makes total sense. Another fact is that Ciara's little boy, whom she had less than six months ago, is very literally the future, as he is actually named Future—after his father, Future (whose real name is Nayvadius). And for a while, it seemed like Ciara and Future didn't have a future but they put cheating allegations behind them because of Future. Got it? Great.
This outfit is like a Taylor Swift song—you've seen all the elements before and it feels familiar, but somehow, it just makes sense. She's not doing anything new or different at last night's Topshop event, but everything she is doing, she is just hitting perfectly. The ring game (by Deborah Pagani). The ear cuff. The leather overalls are just so chic and laidback; maybe they won't look as put together in a year or two, but right now, they are the epitome of cool.
Ciara herself actually looks airbrushed. We got these photos from a photo service, so it was unedited, and we certainly didn't retouch it. That's just how her skin looks. Because she's Ciara, and if you want to reflect on what that means exactly, just remember "Promise."