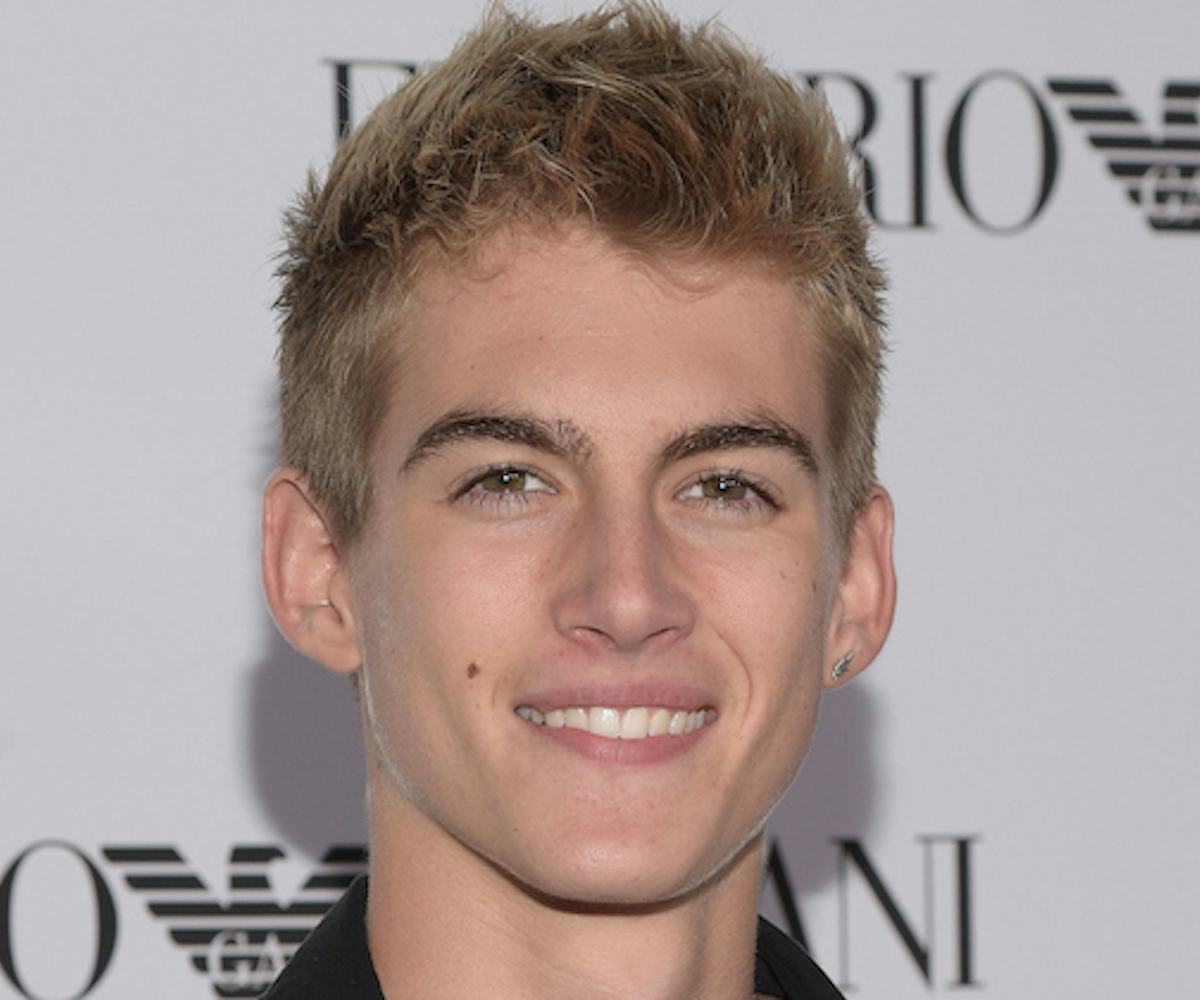 Photo by Jason Kempin/Getty Images.
Cindy Crawford's Son Is The Male Model You've Been Waiting For
Witness young Presley Gerber—the bright, shiny offspring of legendary supe Cindy Crawford and hotelier Randy Gerber—here in a shot from the upcoming issue of Carine Roitfeld's CR Fashion Book. No, really, witness.
It's quite a thing, isn't it? That chin. Those eyes. The brows. He, like his sibling and fellow rising model Kaia Gerber, is the spitting image of his mother with a pair of broad shoulders thrown in for good measure. 
Now, yes, he's a mere 16—a bit too young to be the object of anyone's gaze. Nonetheless, if he wants a career in modeling, it's there for him much as it is for the Beckham kids and Jude Law's daughter, Iris Law. Much as we have problems with nepotism, it's hard to argue with it when it looks like this.