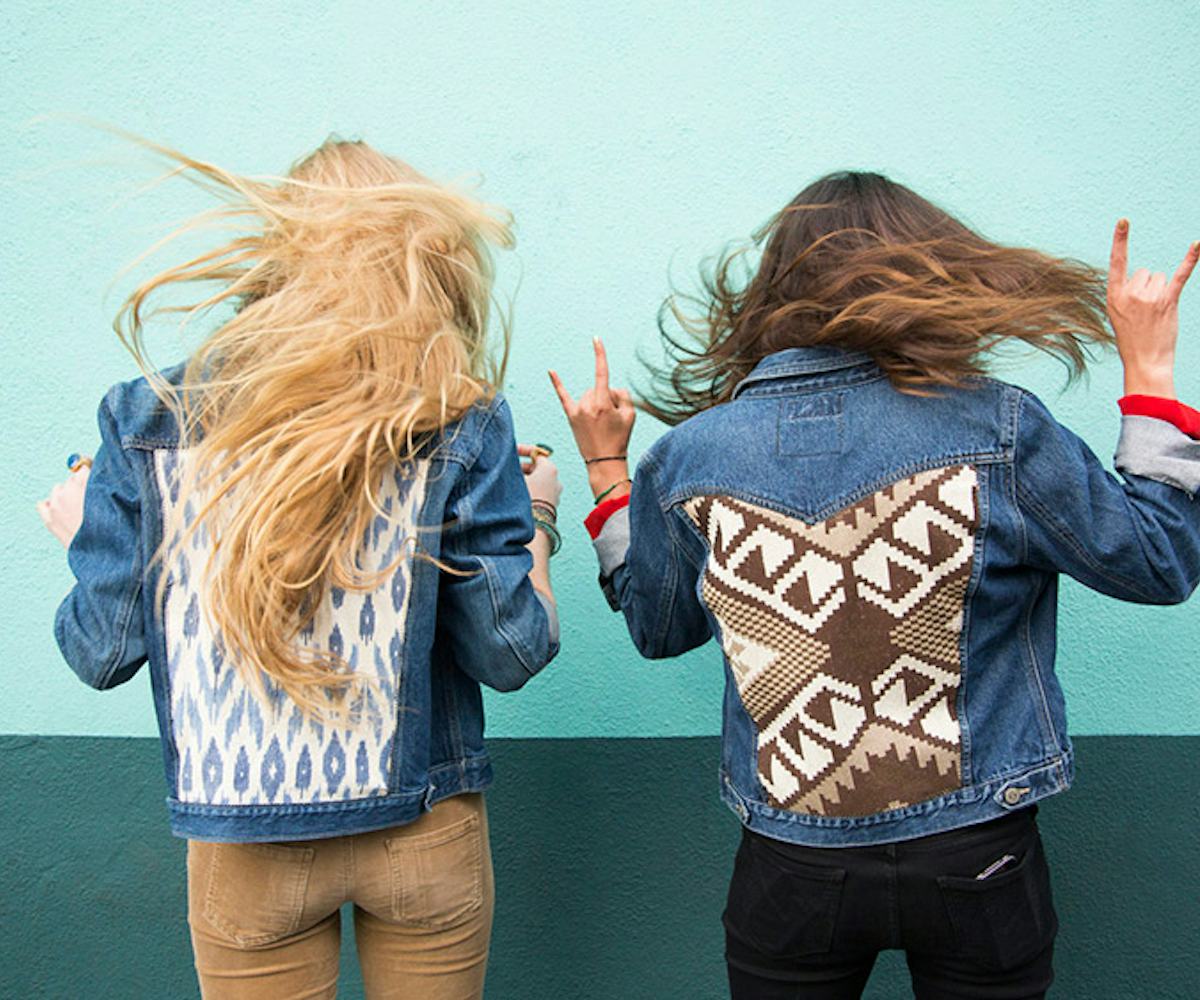 all photos via gullandmarie.com
city find: all patched up
say hello to your new favorite denim jacket.
If most of the pieces in your closet include denim, vintage, and DIY, then you're going to fall hard for Gull + Marie.
The Los Angeles-based clothing brand hunts down the ultimate vintage denim jackets from boutiques all over. Then, it hand-selects the perfect printed fabrics, slices them up, and sews them onto the jacket. It might sound like a super simple idea--and that's because it is. But, the awesome brand is the one who spends all those hours scouring shops for the perfect denim, so you can spend more time at brunch.
Perhaps the best part about the Gull + Marie collection is that each piece is totally different from the next. You can even score yourself a vest or clutch (Stay tuned for tops and shorts!), and customize your own already perfecly imperfect worn-in piece.
Gull + Marie believes in enjoying life's little adventures and living with no regrets, and if you ask us, these pieces are the perfect regalia for rooftop birthdays, bonfire parties, and picnic brunches.
Peep the brand's lookbook in the gallery and go scoop up your very own jacket on their website, right here!