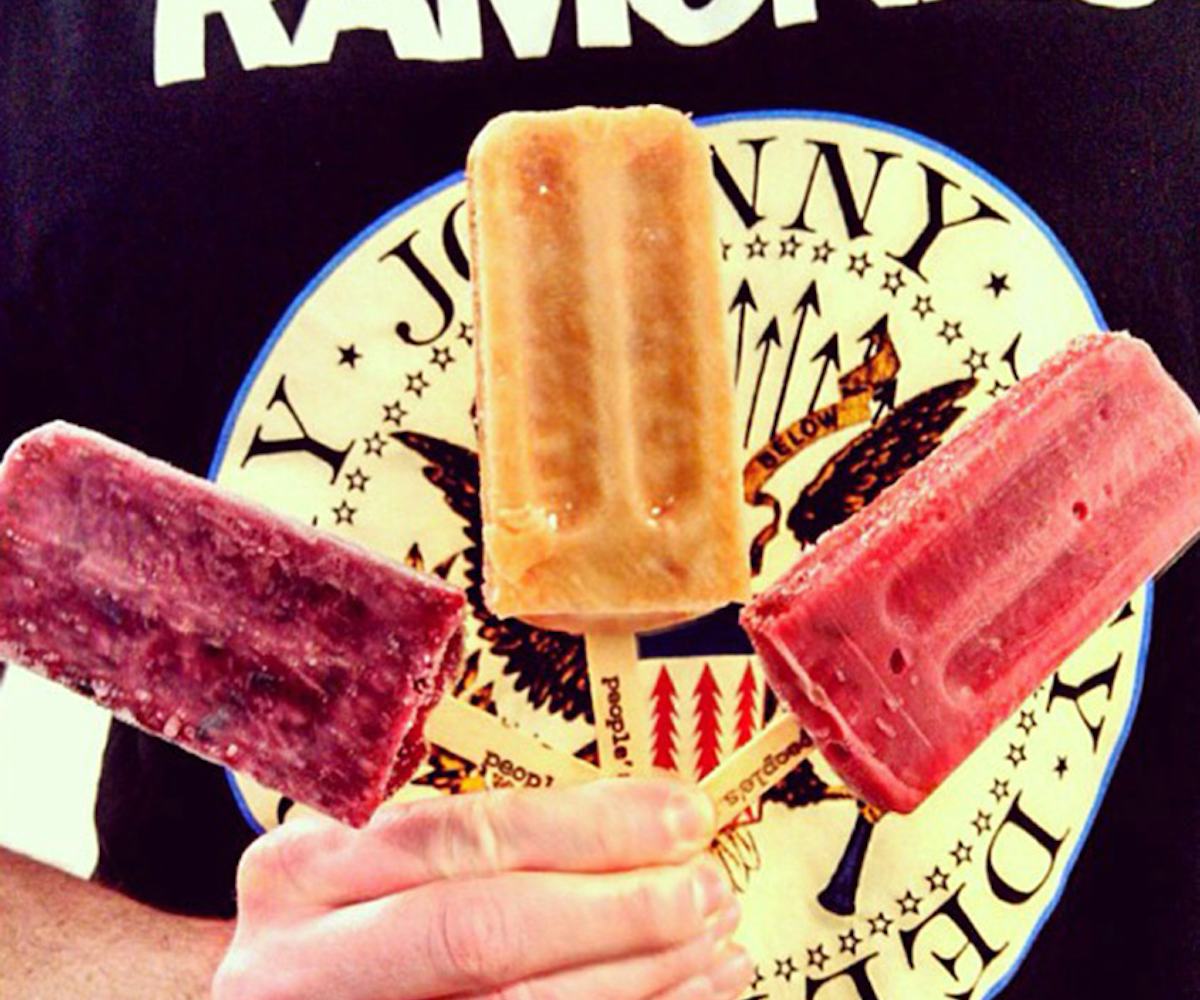 photos via @peoplespops on instagram
city find: ice ice baby
these brooklyn popsicles are too cool.
If there's anything that says summer, it's popsicles. While I will forever have a soft spot in my heart for that four-dollar box of 100 Pop Ice freeze pops I used to go nuts over in the '90s (so classic), there is another brand of popsicles that are completely obsess-worthy. I'm talking about Brooklyn-based ice pop geniuses, People's Pops. If you've never had their insanely delicious treats, which are made from locally grown fruits, there's good news: They'll be all over the city this frozen-dessert season and we know just where to find them. But first, you might be interested in what kinds of flavors these bad boys come in, and all you have to do is check out the gallery to see some of our past faves (Blueberry Peach Jasmine?! Yes, please.).
Then, go visit People's Pops IRL when they open for the season at their awesome pop-up locations:
Park Slope
808 Union Street
Status: Open now!
High Line
16th Street and 10th Avenue
Status: Open now!
Chelsea Market
425 West 15th Street
Status: Open now!
Brooklyn Flea
Park Slope, Fort Greene, Williamsburg, Brooklyn Bridge
Status: Open now!
East Village
118 1st Avenue
Status: Opens May 1
Want to find out about more totally cool pop-up shops happening in your fave city? Just sign up for the NYLON Daily Newsletter to get all the goodness sent to straight to your inbox!
Why, hello gorgeous.
Apple Ginger
Apple Pie a la Mode
Blackberry Peach
Nectarine Blueberry, Peach Vanilla, Plum Mint, Ramones Tee
Strawberry Chocolate
Blueberry Peach Jasmine
Cutest Popsicle Boxes Ever
Raspberry Basil Dipped in Chocolate, Get into My Belly
Pear Cranberry Cardamom, Are You Serious?
Mmmmmmm
Iced Coffee
Pear Lavender
Uh, yum.
Need.