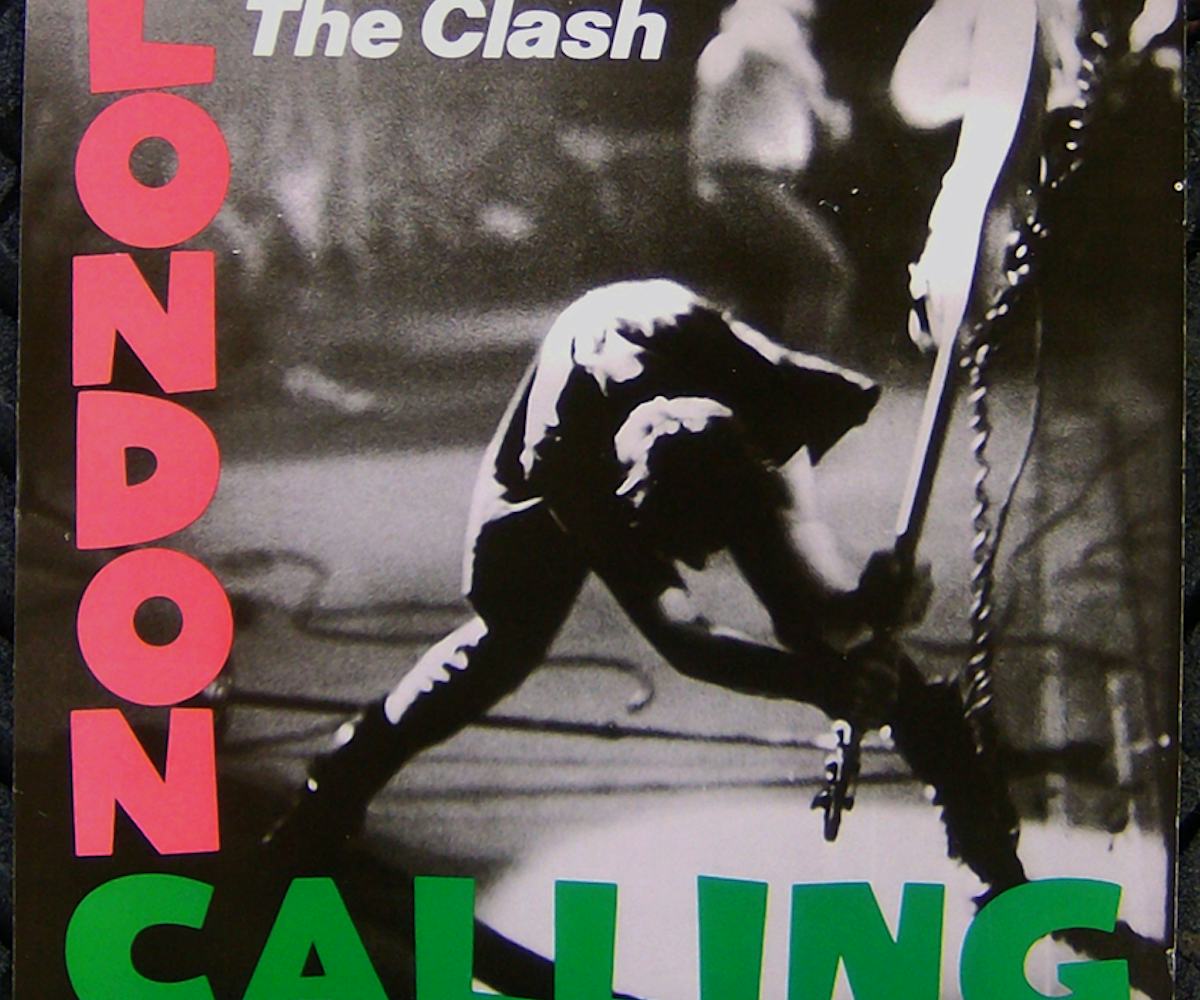 bradley loos
the nylon weekend guide
get insider deets on the coolest events in your city this weekend
So, you're home for the holidays with no idea what to do since you were there last? No worries, party monster. We've got you covered in the form of the NYLON Daily Newsletter. The awesome/amazing/fill-in-the-blank email goes out to 10 cities every day, letting you know about the coolest stuff you definitely shouldn't miss. It's kinda like opening up an envelope filled with confetti and party horns (and candy canes, too). We've got a sneak peek below, but do you want to find more awesome shows, pop-up shops, film screenings, art exhibitions, and other rad happenings sent to your inbox all week long? There's only one way to get in on it, and that's by signing up for the NYLON Daily in your city. P.S. Be sure to check your inbox this week for the ultimate in ugly-sweater-wearing, spiked-hot-chocolate-sipping, party awesomeness!
Austin
Sometimes the best holiday parties are the ones you throw yourself, because, let's face it...we all know that you know how it's done. And just in case you need a little help with the cocktails this year, JuiceLand totally has the hook up. They've just brewed their new holiday punch flavors, which are available for purchase by the gallon. Stop by their new E. Cesar Chavez spot to scoop up the Fruit Punch House Party Mix (made with pineapple, cherry, lemon, agave nectar, and ginger) and the Kale Cucumber Margarita (we think you know what's in that one).
2601 E. Cesar Chavez
Boston
What holiday movie marathon is complete without The Nightmare Before Christmas?! None. That's why you can't miss a screening of the 1993 Tim Burton animated flick over at Coolidge Corner Theatre at midnight tonight. 290 Harvard Street
Chicago
Whether or not you're a major fan of The Clash, we're pretty sure you won't want to moss the tribute to the '70s punk rock band that's happening at Schubas tomorrow night. Because not only will you get to hear their iconic music reinterpreted IRL, but there's a good chance you'll hear some punk Christmas songs--not to mention that reserving a spot at Harmony Grill before the show gets you free mac and cheese....
3159 N Southport Ave
Los Angeles
If there's any holiday party you should go to this weekend, it's definitely the one where you get to meet the designer of Costella Handbags, snack on desserts by Spoon Me Sweetly, view art by Flora Wall Design, and shop an exclusive gift guide. Go get it all at M. Dot Design Studio's Holiday Soiree, where you'll also score a festive candle set when you spend $100. Smells like holiday spirit.
741 S Mansfield Avenue, Suite 1
Miami
Why, yes, we'd love to hit up a Smiths cover night at The Vagabond this Sunday. Even better? It's also a special Christmas Edition of the monthly party (which kicks off just in time for the new year). Expect 30 years of Brit indie pop playing all night, with Morrissey and The Smiths jams mixed in every third song, plus a live performance by Ordinary Boys. Oh, and in addition to getting your fill of good jams and drink specials, if you wear a T-shirt featuring the famous indie rockers, you'll score a free drink.
30 NE 14th Street
Nashville
Not like you forgot about the It's a Wonderful Life holiday screening tradition at The Belcourt, but we're here to remind you that the festive celebration is kicking off tonight. Go scoop up your tickets to see the 1946 Christmas flick up on the big screen, now through the day after Christmas...or every day in between.2102 Belcourt Avenue
New York City
We doubt that you're sick of your favorite places to shop, but we're also guessing you've already picked up the best gifts they each have to offer. So, if you're looking for a new place to do your shopping, we suggest Dover Street Market. And while you might be asking yourself how you'll get to the London location before Christmas comes, you don't have to, because the Rei Kawakubo-founded retail store gets its own NYC location starting tomorrow! Get there at 11am (or earlier, since everyone in the city might have the same idea) to shop brands like Visvim, Comme des Garçons, Prada, and way more. Yes, you should pop some champagne to celebrate.
160 Lexington Avenue
Orange CountyWith so many ugly sweater parties happening this weekend, the best way to choose where to spend your night is by the music that's playing, right?! Then you'll probably want to stop by Diego's Downtown in Santa Ana later, because their version of the popular holiday soiree features throwback hip hop and R&B jams. You also might wanna do some shopping before the party since there are giveaways for ugliest sweater(that is, unless your own from 1996 still fits).
224 E 3rd Street
Las Vegas
Just in case you didn't know, today is National Sangria Day, and there are two spots around town whose celebratory recipes you just can't miss. Head out to Tacos & Tequila for delicious fruit-infused red sangria for eight bucks a glass (or 28 dollars per pitcher). Then, you have to try Cabo Wabo Cantina's version, which features lime juice and Pinot Noir mixed up with their own tequila. Yeah, it's time to fiesta.
Locations Vary
San Francisco
There's just something about a locals-only art show that feels way more special. Probably because knowing that all of this awesomeness came from your own neighborhood is super rad. So while you're gearing up for the holidays, go see what over 40 artists have been working on at RCVA Retail tonight. Expect live performances, artists in the flesh, and new favorite pieces of work just waiting to be uncovered.
1485 Haight Street
Are you a Gmail user? Our newsletter might be hidden out of sight in your promos tab! If you want to make it even easier to see the coolest events in your city, here's what you can do: Click on the "Promo" tab and find a NYLON Daily Newsletter. Drag it into your "Primary" tab. Gmail will notify you of the change and ask you if you'd like to do this for all future emails from NYLON Daily. Just say yes! <3.