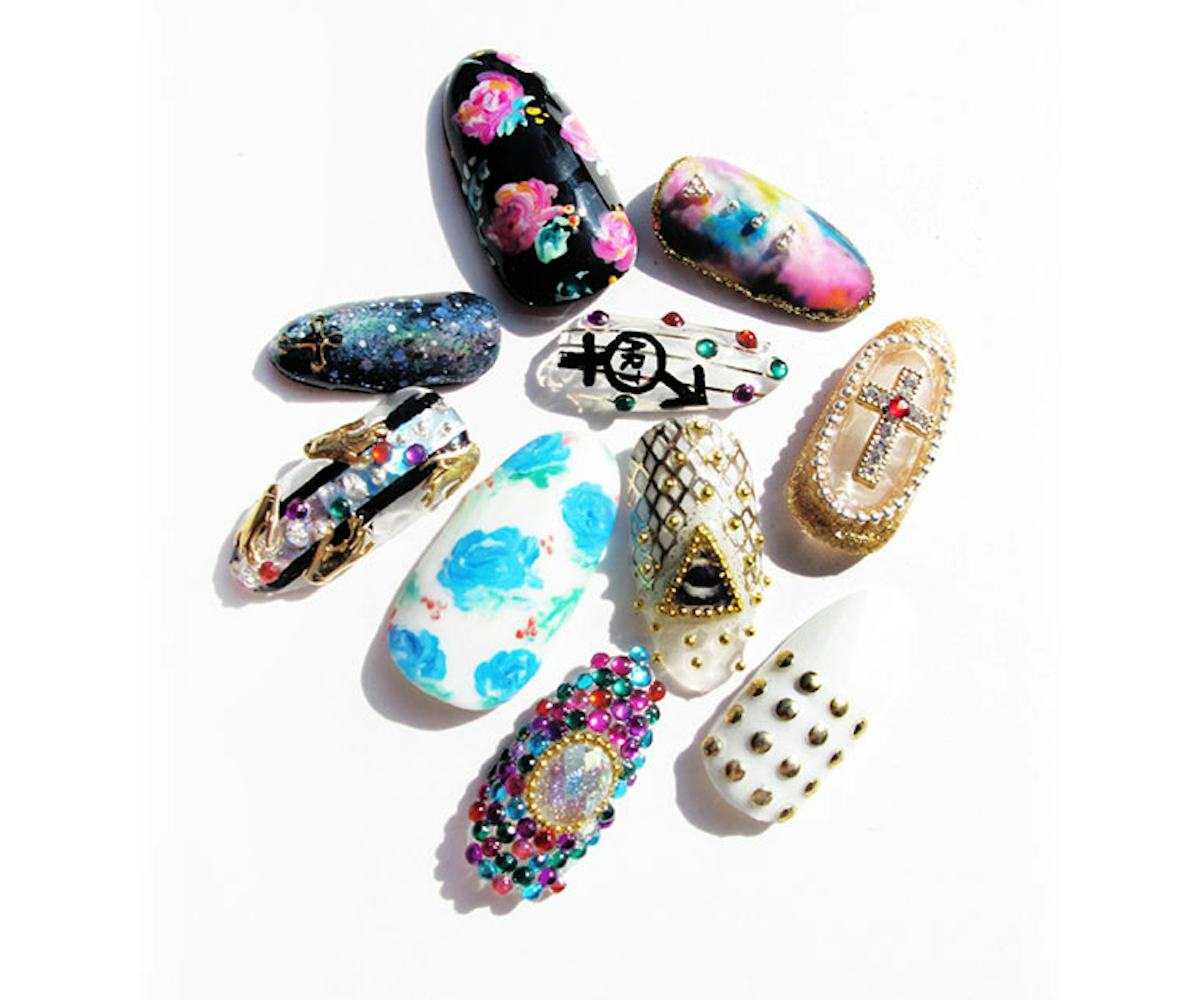 photo via vanity projects
the nylon weekend guide
our picks for the coolest events you can't miss.
Wanna know what's going down in your town? We've got you covered in the form of the
. The awesome/amazing/fill-in-the-blank email goes out to 10 cities every day, letting you know about the coolest stuff you definitely shouldn't miss. It's kinda like opening up an envelope filled with confetti and party horns. You should totally sign up to see all of our picks for this weekend, but you can find a sneak peek below. Want more awesome shows, pop-up shops, film screenings, art exhibitions, and other rad happenings, plus ticket giveaways to see bands like !!! sent to your inbox all week long? There's only one way to get in on it, and that's by
signing up for the NYLON Daily
in your city.
Austin
You might not believe us when we tell you that you don't have to go to your local salon to get all your fave celeb looks. Especially because BabeHair Bootcamp is bringing all of their major hairstyling tips and tricks to the Renaissance Hotel this Saturday, where you'll learn about curling, extensions, side bangs, and brows (plus some help with makeup, too).
9721 Arboretum Boulevard
Boston
Have any foodies on your holiday list? Then you're in luck: The Eat Boutique Holiday Market is coming to town this weekend, where you'll definitely find awesome gifts while also loading up on treats for yourself. Shop sauces, cookies, teas, ciders, granola, and way more edible treasures from over 50 makers like Dave's Coffee, Mayflour Cake and Confections, Royal Rose Syrups, and The Jam Stand. P.S. There's a good chance you'll be sampling on deliciousness all day, so you might want to come hungry.
1 Black Falcon Avenue
Chicago
Chill out with indie folk singer-songwriter Cass McCombs, who is playing a set at The Empty Bottle tonight. The best way to get pumped for the show? Have some fun on his
, which he started in 2003 as a gallery of artwork made by friends and anonymous artists. Ten years later and it still totally rules.
1035 North Western Avenue
Las Vegas
Whether or not you've listened to the awesome jams by hometown musicians Mercy Music or No Red Alice, you'll definitely want to stop by the Velveteen Rabbit tonight for their split EP release tonight. Besides the fact that you'll get a double dose of rad tunes, you'll also have the chance to get crazy with Bradley Riot and DJ Rex Dart. 
1218 S Main Street
Los Angeles
It's not every day that you get to celebrate an awesome clothing brand's grand opening. So spend your Saturday at the brand new Splendid store in Manhattan Beach, where you'll save 25-percent on perfect tees, cozy cashmere pullovers, and comfy raglan tops.
329 Manhattan Beach Boulevard
Miami
We've got a really good excuse for you to go get a mani today (whether you need one or not): The awesome NYC-based nail salon Vanity Projects is bringing its seriously cool nail art to the Mondrian South Beach as part of Le Baron Does Daytime at Art Basel. And since we're guessing you won't be traveling up north just to get your nails done anytime soon, now is definitely your chance to get decked out by the Manhattan mani masters.
1100 West Avenue
Nashville
Ever wish you could shop major runway looks in your own hometown? Same here--that's why you definitely shouldn't miss the Pink Elephant trunk show at Element later today. Fashion designer Truly Alvarenga is bringing her own awesome fall collection to town, which you'll have the exclusive chance to try and buy--score!
2002 Richard Jones Road
New York City
How often do you get to be one of the first to check out a killer new jewelry line? Get the chance tonight at IOSSELLIANI's holiday collection unveiling, where the designers are presenting their new gold, crystal, and skull pieces, all inspired by your favorite vintage Victorian finds--so awesome.
4 W. 29th Street.
Orange County
What's better than catching some awesome live music on a Friday night? Catching a bunch of
local
awesome live music. Head out to Detroit Bar later for sets by LA-based soul artist Grant Muller & The Mission, Costa Mesa folk rocker Luke Peach, Orange County acoustic blues dude Matthew Neuschafer, and LA indie pop lady Daena Jay.
843 W. 19th Street
San Francisco
We know you've been to an indie music fest. But when's the last time you went to an indie rock beer fest? Probs never, so don't skip out on The Bay Brewed 2013 at Public Works, where you'll hear live jams by artists like Shannon and the Clams and French Cassettes, sip on beer from 13 local breweries including Triple Voodoo and 21st Amendment, plus snack on food from Doc's of the Bay and Korean BOB CHA. Did we mention the beer tastings were unlimited?!
161 Erie Street
Are you a Gmail user? Our newsletter might be hidden out of sight in your promos tab! If you want to make it even easier to see the coolest events in your city, here's what you can do: Click on the "Promo" tab and find a NYLON Daily Newsletter. Drag it into your "Primary" tab. Gmail will notify you of the change and ask you if you'd like to do this for all future emails from NYLON Daily. Just say yes! <3.