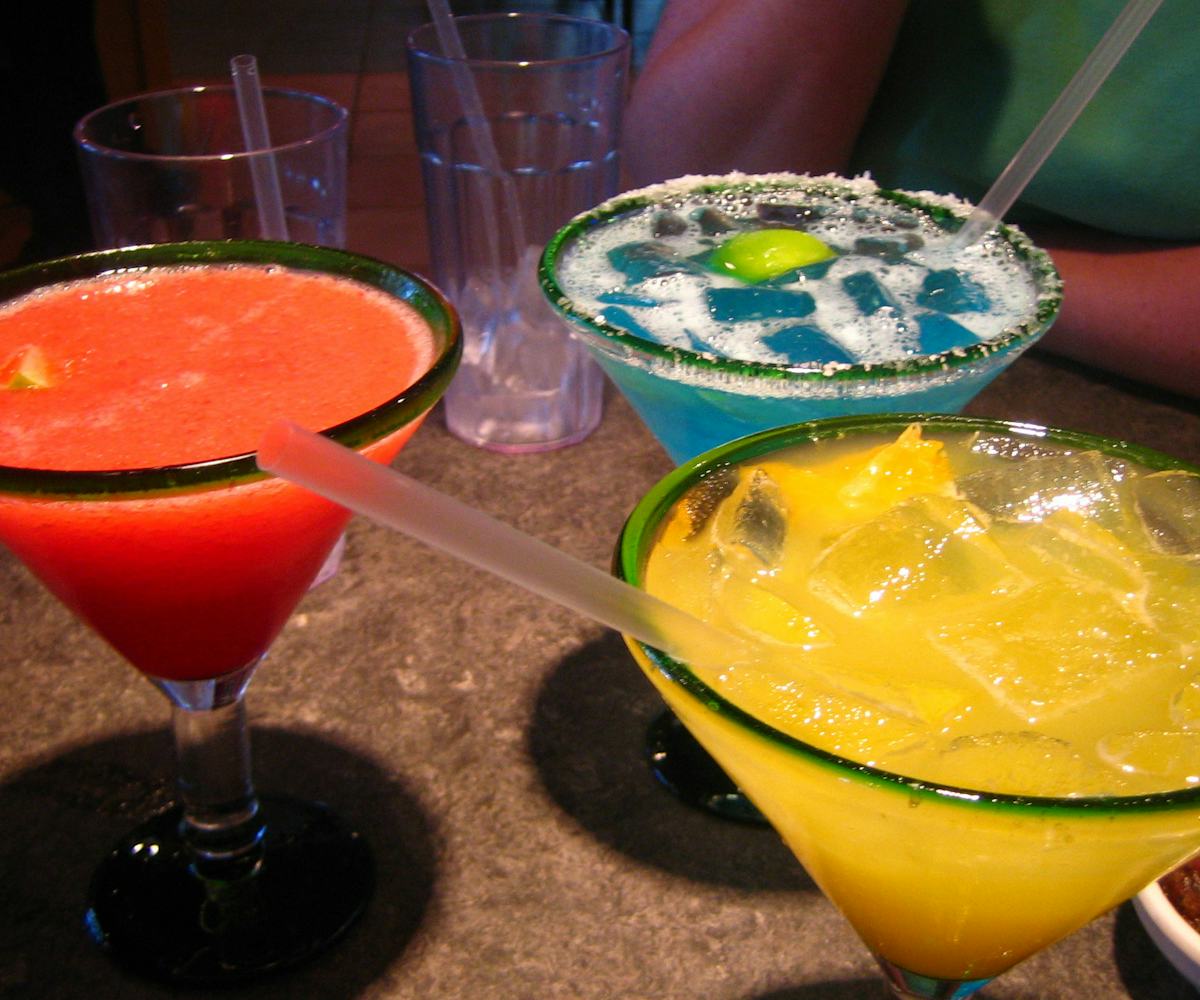 photo by flickr user rick
the nylon weekend guide
no plans yet? check out our top party picks in your city!
No plans for this weekend yet? Don't worry, we've got you covered in the form of the
The awesome/amazing/fill-in-the-blank email goes out to 10 cities every day, letting you know about the coolest stuff you definitely shouldn't miss. It's kinda like opening up an envelope filled with confetti and party horns. We've got a sneak peek below, but do you want to find more awesome shows, pop-up shops, film screenings, sales, art exhibitions, and other rad happenings sent to your inbox all week long? There's only one way to get in on it, and that's by
signing up for the NYLON Daily in your city
.
Austin
Even though the party happening at Cheer Up Charlie's tonight is happening in honor of someone's birthday, that totally doesn't matter--because you're still invited. Head out to the awesome venue, where you'll celebrate with birthday boy DJ Nakia (who's also playing a live set), along with five other rad music acts like Mom Jeans and Big Bill. No, you don't have to bring cupcakes, but we totally won't judge if you pregame for the party with a six pack all to yourself.
Get more details in today's NYLON Daily Austin...
Boston
Is your ultimate party playlist ever really finished?! We're always updating ours, and after tonight's setlist at Great Scott, chances are, you'll have some all new faves to add to your go-to rave mix. We're talking about the awesome sound that is local indie electronic band Color Channel's awesome sound. Get your tickets now to catching this self-proclaimed "hot-blooded band with a shameless addiction to the groove" and their version of what music should sound like on a Friday.
Get more details in today's NYLON Daily Boston...
Chicago
If you're anything like us, then chances are you've loved Daft Punk since way before their insanely big hit "Get Lucky" topped the charts last year. So join the rest of Chicago's electronic music fans for a tribute to the French duo at the House of Blues tomorrow. And while you might not want to sport a robot head like your fave music makers, we're thinking a retro T-shirt featuring the dudes will be totally acceptable.
Get more details in today's NYLON Daily Chicago...
Miami
Just in case you haven't heard, tickets to check out awesome indie folk pop band The Head and the Heart at The Fillmore Miami Beach this May are on sale, right now. But you might just want to take your chances with us, seeing as we have two tickets up for grabs that are totally free. Wanna know how to win? Just sign up for the NYLON Daily Miami Newsletetter to find out in today's issue!
Get more details in today's NYLON Daily Miami...
Nashville
Besides the fact that Angel Olsen is totally cool, has great style, and would make the ultimate BFF for all of us, the rad lo-fi folk girl also has an amazing sound. Don't miss your chance to check her out in Nashville tomorrow night, where she's playing a set at fave bar The Stone Fox. The best way to prep for the show? Grab a copy of her just-released record,
Burn Your Fire for No Witness
, which we're pretty sure you'll never want to turn down.
Get more details in today's NYLON Daily Nashville...
New York City
The best part about the Brooklyn Night Bazaar is that you could go every week and never get sick of it. And this week's version comes with some of your fave bands who you definitely don't want to miss. Get there to check out live sets by Widowspeak, Jessica Pratt, Porches, and Ponyhof, plus a DJ set by Whoa My Blobness. Widowspeak
and
Porches for free? Um, yeah, we'll see you there.
Get more details in today's NYLON Daily New York...
Orange County
Whether you realize it or not, the truth is, you're never to old for Disneyland--at least we're not--and the event they're throwing this weekend is one you'll definitely want to check out. Get to the resort for their Dapper Day Weekend, which yes, does in fact mean that they want you to dress up in vintage clothes and walk the grounds. But, just in case you're totally over all of your own vintage closet pieces, there's good news: you'll find retro pop-shops and a styling suite to help you out when you get there. And yes, there will be an after party.
Get more details in today's NYLON Daily Orange County...
Las Vegas
If you haven't already heard, tomorrow is National Margarita Day, and there are tons of places around town where you can celebrate by sipping on both classic and crazy versions of your fave cocktail. Whether you hit up Cabo Wabo for their special holiday menu with drinks for just 10 bucks each, Rhumbar at the Mirage Hotel and Casino for their Pineapple Chipotle Margarita, or Chayo Mexican Kitchen + Tequila Bar for their two-for-one specials, this is sure to be one loco Friday fiesta.
Get more details in today's NYLON Daily Las Vegas...
Los Angeles
The place to be tonight is definitely The Echo (okay, when
isn't
it the place to be?!). Seriously though, tonight you'll find a DJ set by disco-influenced indie electro dude Christopher Glover, AKA Penguin Prison, who will not only be putting together a rad party playlist, but will also be incorporating live vocals into the mix. Plus, since Risky Vision, SONNS, Overjoy, and Valida are also part of the lineup, you'll definitely want to spend the next few minutes of your life buying tickets to this awesome show.
Get more details in today's NYLON Daily Los Angeles...
San Francisco
As movie lovers, we were totally bummed to hear about the recent passing of Philip Seymour Hoffman, a true artist in his field, and the Nourse Theater feels exactly the same way. That's why they're hosting a totally free Seymour Hoffman tribute marathon tomorrow, which features all your fave flicks starring the late actor, including
Magnolia
, 
The Big Lebowski
, 
Boogie Nights
, and 
Capote
. It's all going down starting at 10 AM, so take it easy tonight (pizza party, anyone?!) and set your alarm now so you don't miss out on the rad event.
Get more details in today's NYLON Daily San Francisco...
Are you a Gmail user? Our newsletter might be hidden out of sight in your promos tab! If you want to make it even easier to see the coolest events in your city, here's what you can do: Click on the "Promo" tab and find a NYLON Daily Newsletter. Drag it into your "Primary" tab. Gmail will notify you of the change and ask you if you'd like to do this for all future emails from NYLON Daily. Just say yes! <3