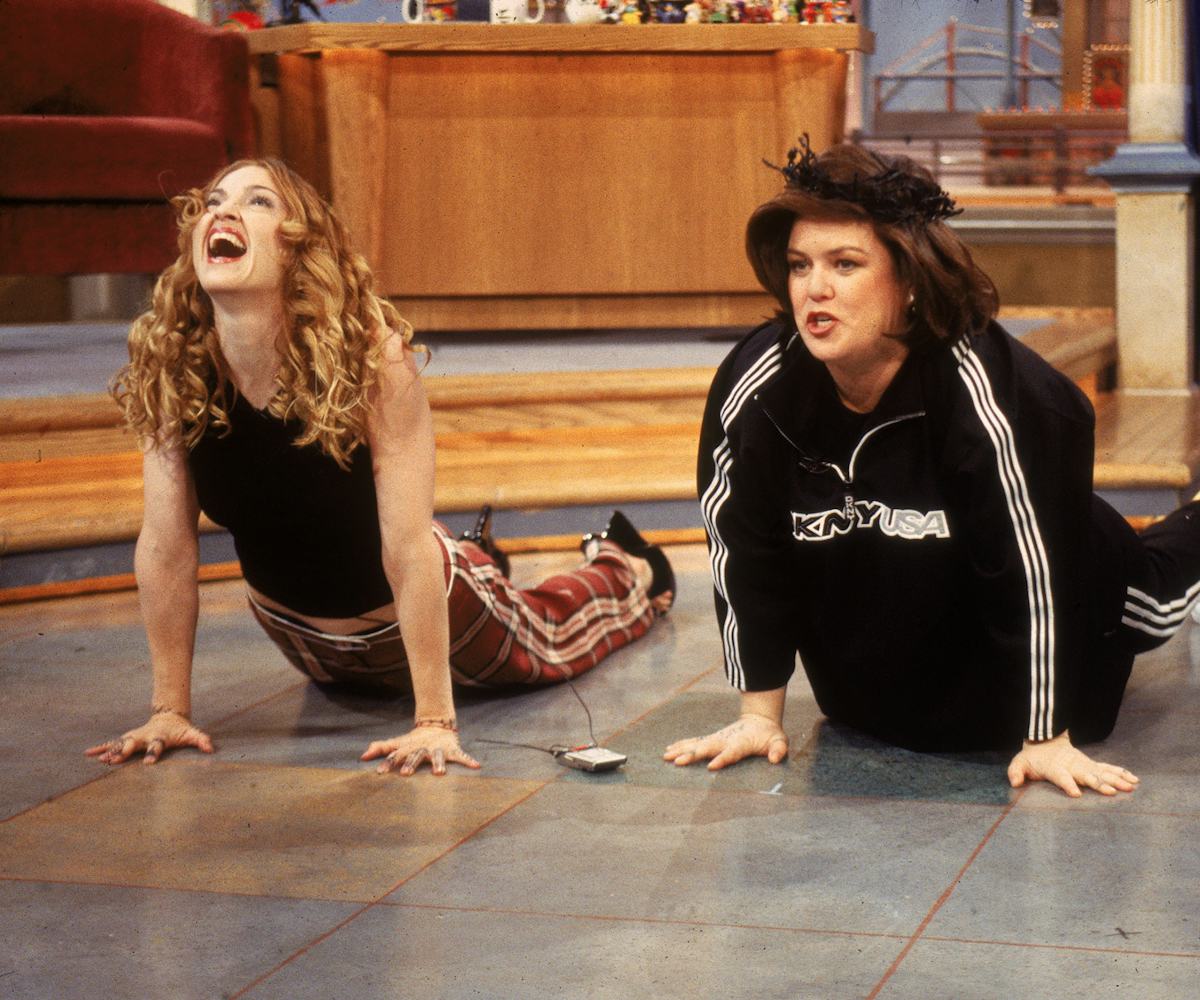 photo by getty images
the nylon weekend guide
see our top picks for what to do in your city this weekend!
No plans for this weekend yet? Don't worry, we've got you covered in the form of the
The awesome/amazing/fill-in-the-blank email goes out to 10 cities every day, letting you know about the coolest stuff you definitely shouldn't miss. It's kinda like opening up an envelope filled with confetti and party horns. We've got a sneak peek below, but do you want to find more awesome shows, pop-up shops, film screenings, sales, art exhibitions, and other rad happenings sent to your inbox all week long? There's only one way to get in on it, and that's by
signing up for the NYLON Daily in your city
.
Austin
The only thing better than a new gelato place in town is a grand opening party for a new gelato place in town. Get down to Dolce Neve tonight--the coolest just-opened spot for 18 different daily flavors (think hazelnut, chocolate, and pomegranate)--for a free scoop!
1713 South 1st Street
Boston
Remember those Jock Jams cassettes you used to have in the '90s? Yeah, they were awesome--and you probs used them to make up dances with your friends in your free time. This weekend, however, they'll be part of your exercise playlist at Flywheel Sports; the Back Bay stadium cycling studio is bringing out the throwback tunes at a Jock Jams class this Sunday and you really don't want to miss the chance to pump up the jam.
800 Boylston Street
Chicago
No winter wardrobe is complete without a few trusty basics--because how else are you supposed to survive a polar vortex other than with tons of layers?! And if you're in dire need of a few new pieces to keep you warm in 2014, Sofia Lovely has you covered. Stop by the Sofia Boutique to scoop up the just-launched line of stylish sweatpants, hoodies, long-sleeved tees and more essentials for layering up and lounging down (preferably fireside with a cup of cocoa).
100 E. Walton Suite 106
Los Angeles
You should definitely make plans to have some artsy fun this weekend because, starting today, LACMA's Monterey Park Art and Film Lab is hosting a pop-up mobile studio at East Los Angeles College. Now through February, you'll get to spend your Fridays, Saturdays, and Sundays taking art workshops, being part of the museum's Oral History project, checking out flicks on an outdoor screen (tonight's is
Searching for Sugarman
), and listening to live music.
1301 Avenida Cesar Chavez
Miami
You've been to a food truck fest, you've been to a music fest, and you've been to a film fest--but there's one fest you might not have been to yet that's actually happening this weekend. We're talking about The Standard Miami's Yoga Fest! Get your ticket now for all-access to the festival's entire lineup of classes by the bay with top local instructors, plus entry into The Standard Spa's indoor and outdoor baths
--
AKA the best weekend ever, no hangover necessary
(yes, there is such a thing).
40 Island Ave, Miami Beach
Nashville
If you're anything like us, then you're pretty much always in the mood to watch
Mean Girls
--especially with the recent announcement about the
Stella and Bow jewelry collection
inspired by the flick. Luckily, The Belcourt is hooking us up with a double dose of totally fetch midnight screenings tonight and tomorrow...and, no we won't judge if you go to both.
2102 Belcourt Ave
NYC
When you think of sculpture art, you might think of heads with no bodies, people on horses, or treasures hidden in rooftop gardens. But, artist Davina Semo's spin on sculpture art is more like 3-D painting. Head out to opening day of her
Davina Semo: Ruder Forms Survive
exhibition to get a first glimpse into the artist's take on life through concrete and broken glass.
40 West 57th Street
Orange County
Whether or not you end up snagging tickets to Burgerama today, you can at least hang out with the rad label this weekend at the live show they're hosting in Fullerton. Get to the shop tomorrow for sets by Dub Thompson, Dante Elephante, and The Trashberries.
645 South State College Boulevard
Las Vegas
Seven local bands playing the same stage this weekend? Yes, that totally counts as a music festival. The best part? Tickets are only 15 bucks! Scoop up yours now to check out A Lot Like Birds, Sianvar, Stolas, The Venetia Fair, Azalea, Amarionette, and Alaska.
4544 W. Russell Road
San Francisco
Just in case you've totally slacked on your New Year's resolution to be way more healthy, there's a chance to get back on the exercise train--and it's with a party. Sweat Republic has just opened on Greenwich Street, and you're invited to celebrate tonight. Expect drinks and snacks, a live DJ, and an aromatherapy bar (because what's a party without a bar?!).
2184 Greenwich Street
Are you a Gmail user? Our newsletter might be hidden out of sight in your promos tab! If you want to make it even easier to see the coolest events in your city, here's what you can do: Click on the "Promo" tab and find a NYLON Daily Newsletter. Drag it into your "Primary" tab. Gmail will notify you of the change and ask you if you'd like to do this for all future emails from NYLON Daily. Just say yes! <3