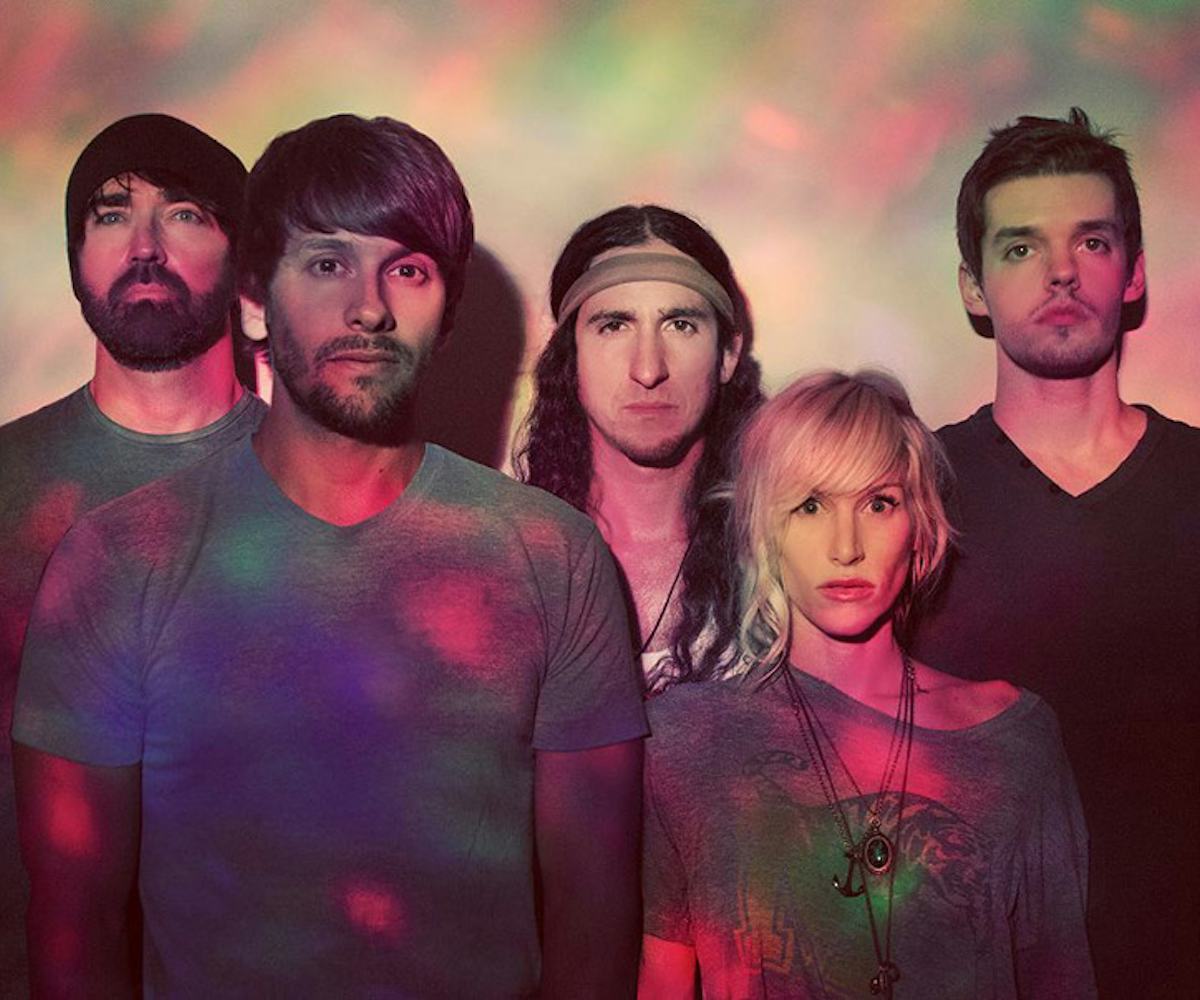 photo by erin blackwood
the nylon weekend guide
nothing to do? no worries—we've got you covered.
No plans for this weekend yet? Don't worry, we've got you covered in the form of the
The awesome/amazing/fill-in-the-blank email goes out to 10 cities every day, letting you know about the coolest stuff you definitely shouldn't miss. It's kinda like opening up an envelope filled with confetti and party horns. We've got a sneak peek below, but do you want to find more awesome shows, pop-up shops, film screenings, sales, art exhibitions, and other rad happenings sent to your inbox all week long? There's only one way to get in on it, and that's by
signing up for the NYLON Daily in your city
.
Austin
When a totally awesome old-school flick plays in theaters for just two days, you
know
you can't miss it. Head out to Austin Film Society at the Marchesa this weekend to catch
Pierrot le Fou, the 10th feature film by French new wave screenwriter, film director, and critic
Jean-Luc Godard. P.S. There's a good chance that his 1965 crime drama--about a guy and girl who escape their regular lives and end up having some wild adventures while living on the run--will become your new fave foreign flick.
6226 Middle Fiskville Road
Boston
Whether or not you got the chance to check out Gold Gallery's
Juried
show last year, you're in luck: The South End museum is inviting more local artists back this year to display their seriously awesome work for one month. Don't miss opening night tonight, where you'll be one of the first to check out the exhibit. 
655 Tremont Street
Chicago
One of the best parts about signing up for the NYLON Daily newsletter is getting the chance to score tickets to see your fave bands! This time, we've got a pair of tickets up for grabs to check out Canadian indie rockers Walk Off The Earth. The band is coming to town tomorrow night to play a set at the House of Blues, and if you're one of those people who waits until the last minute for everything, it
might 
be okay, because you might just win them. Just
sign up for the NYLON Daily Chicago Newsletter
and find out how to enter in today's email.
329 N Dearborn Street
Los Angeles
Need to amp up your record collection? Good thing your go-to spot for shopping new and used vinyl--Amoeba, obvi--is totally hooking you up this weekend. Go check out their sidewalk sale for major steals like three-dollar DVDs, 45" grab bags, and deals on cool merch that'll have all your besties feeling
waaaaay
jealous of your rare finds.
6400 Sunset Boulevard
Miami
Just because it isn't fashion week in Miami right now doesn't mean you can't check out a cool fashion show. That's because Art Deco Weekend kicks off today and features a retro runway, where the models are dressed up in Bettie Page Clothing. There are also antique and classic car shows and a dog parade--AKA totally amazing Instagram moments that you definitely shouldn't miss.
Art Deco Historic District
Nashville
If you planned on having your first major shopping spree of 2014 this weekend, there's good news: Local fashion boutique Leona is having a super awesome sample sale, where you'll get to shop tons of their rad merch (think dresses and swimwear) on the cheap.
2309 12th Ave South
New York City
In case you needed an excuse to plan a Forever 21 visit this weekend, we've got one for you: The Herald Towers location is having a major shopping party. Expect sweet deals (like receiving a $15 gift card when you spend $75), enter to win an awesome new outfit, take selfies in a photobooth, and even get a look put together just for you by a fashion blogger. Plus, you can totally skip the salon this weekend, because there's also going to be a rad mani bar
--
score!
50 W. 34th Street
Orange County
If you've never been able to catch local rock dudes The Lucky Lonely play live before, tomorrow night is your chance to do it. The dudes are coming to play a set at Detroit Bar and are bringing along with them New Orleans blues punks Well Hung Heart, LA-based indie folk rockers The Janks, and rock'n'roll trio King Washington.
843 W
.
19th Street
Las Vegas
The one sale you should definitely hit up this weekend is the one going down at Scoop NYC. The Forum Shops location is throwing a warehouse blowout, where you'll score up to 80-percent off awesome finds--like a Diane Von Furstenberg metallic dress, a Helmut Lang baseball jacket, and more goodies by your fave brands--as well as some awesome men's gear, because
all the cool girls are borrowing from the boys
.
3500 Las Vegas Boulevard South
San Francisco
Is one of your New Year's resolutions to go to more cool festivals?! Us, too--and there's one happening this weekend that you probably didn't have on your personal lineup: a yoga festival! That's right, Yoga Journal Live is setting up tons of classes, chats with yoga masters, and even a yoga merch marketplace at the Hyatt Regency, where you'll definitely get the chance to keep some resolutions (if only just for the weekend).
Are you a Gmail user? Our newsletter might be hidden out of sight in your promos tab! If you want to make it even easier to see the coolest events in your city, here's what you can do: Click on the "Promo" tab and find a NYLON Daily Newsletter. Drag it into your "Primary" tab. Gmail will notify you of the change and ask you if you'd like to do this for all future emails from NYLON Daily. Just say yes! <3