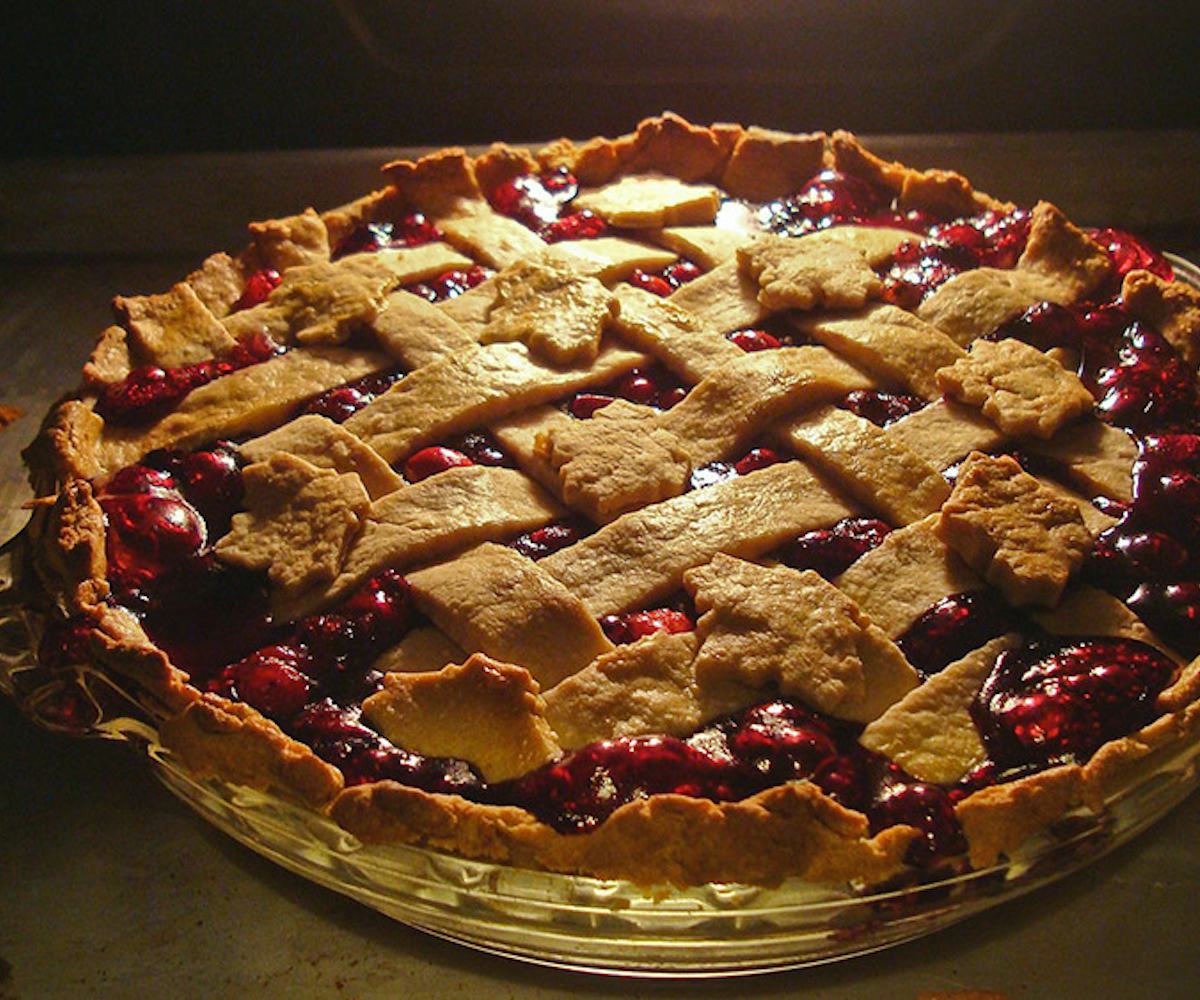 photo by mazaletel via flickr
the nylon weekend guide
see our top picks for what to do in your city this weekend!
No plans for this weekend yet? Don't worry, we've got you covered in the form of the
The awesome/amazing/fill-in-the-blank email goes out to 10 cities every day, letting you know about the coolest stuff you definitely shouldn't miss. It's kinda like opening up an envelope filled with confetti and party horns. We've got a sneak peek below, but do you want to find more awesome shows, pop-up shops, film screenings, art exhibitions, and other rad happenings sent to your inbox all week long? There's only one way to get in on it, and that's by
signing up for the NYLON Daily in your city
.
Austin
The party you can't miss this weekend isn't happening at a bar or your bestie's house. It's actually going down tonight at Billy Reid. The West Sixth shop is inviting local artist duo LAND (Caleb Owen Everitt and Ryan Rhodes)--whose rad typographic work you've definitely seen at Easy Tiger and on the Folk Fibers website and tags--to display their new projects. Not only will you get to shop party dresses, moto jackets, and the ultimate skirts, but you'll also get to see sweet art, nosh on deliciousness from Flat Track, Austin Beerworks, and Weather Up, and catch a live set by lo-fi blues folk dude Shakey Graves.
1122 West Sixth Street
Boston
Where's the one place you can get chocolate-covered everything? The Harvard Square Chocolate Festival (duh)--and we mean
everything
.
Stop by the fest this weekend for tons of different dishes all inspired by tasty chocolate (think cocktails, appetizers, and even salad!) made by locals like Shake Shack, The Sinclair, and Beat Hotel. And since one of the menu options includes chocolate and rosemary braised short ribs from Beat Hotel, you
know
you can't miss it.
Harvard Square
Chicago
So maybe your weekend plans already included hitting up American Apparel for some new basics and metallic leotards (because, why not?!). Even better, though, is if you're a student you can score 20 percent off anything you want in the store with your I.D.
and
receive a free present if you purchase $50-worth of goodies! Even if you're not a student, though, you'll still get to shop 'til you drop to beats by a live DJ, which, yes, totally rules.
Locations Vary
Los Angeles
When your fave brand throws a warehouse sale, you can pretty much expect designer pieces on the
way
cheap, but the huge sale happening at The Sparkle Factory this weekend comes with a different type of merch. Get there for accessories designer Tarina Tarantino's major blowout, which features everything from jewelry-making supplies to vintage clothes, apartment goodies, and more awesomeness (even mannequins!).
908 S. Broadway
Miami
Just in case you couldn't make it out to The Good Pie Company for National Pie Day yesterday, there's good news: The Davie bakery is celebrating their grand opening tomorrow. Get there for gluten-free pies, plus flavors like banana cream, apple, and butternut--plus an awesome pie contest, where you could score free pies for a month if you win! Yeah, you might want to go with an appetite.
5665 South University Drive
Nashville
Is there even such a thing as too much ramen?! Nope. That's why you should be totally pumped over the fact that the latest spot for delish soup (and sushi) is celebrating its grand opening this weekend.
Grab your besties and scoop up tickets now for Two Ten Jack's celebratory five-course meal tonight before Nashville's other noodle-lovers beat you to it.
1900 Eastland Avenue
New York City
If you have yet to hit up the Brooklyn Night Bazaar, tonight is definitely the night to do it--especially if you missed Macaulay Culkin's band The Pizza Underground at Baby's All Right a few weeks ago. That's because the
Home Alone
star is playing a set there, where you'll also get to shop hoodies, T-shirts, hats, and varsity jackets from rad brand Chi Flo Apparel--plus scoop up goodies from way more awesome vendors (yes, even pizza ones). 165 Banker Street
Orange County
You already stalk your fave Internet cats instead of doing work all day, so why not meet them over at the bar where you know they'll be tonight?! That's right, the web's most famous kitties are making their way to Orange County tonight as part of the The Internet Cat Video Film Festival (yes, you read that right). It's all happening at The Federal Bar in Long Beach, where you'll sip on delish drinks while watching over 80 cat vids, shop awesomeness from crazy kitty vendors, have the chance to donate to local animal shelters, and way more purrfect fest happenings (like a meet and greet with Grumpy Cat). Yes, right meow would be the time to save your spot.
102 Pine Avenue
Las Vegas
It's not every day you get to see Islands and Haunted Summer play together at Beauty Bar. So, yes, you should definitely go scoop up your tickets to catch the Canadian lo-fi indie poppers and self-proclaimed "eerie experimental" band who are pumped to fill your ears with rad jams tonight. P.S. Get there at 9 pm if you want to see a set by local indie rockers Twin Brother (and yeah, you do).
517 Fremont Street
San Francisco
In case you missed Passion Pit on their 2013 Gossamer tour, we've got awesome news: 1015 Folsom has invited the band back to San Francisco for a DJ set this weekend. That's right, your fave indie pop guys are spinning what might be one of the best party soundtracks ever tonight. Our advice? Drop everything and get your tickets right now.
1015 Folsom Street
Are you a Gmail user? Our newsletter might be hidden out of sight in your promos tab! If you want to make it even easier to see the coolest events in your city, here's what you can do: Click on the "Promo" tab and find a NYLON Daily Newsletter. Drag it into your "Primary" tab. Gmail will notify you of the change and ask you if you'd like to do this for all future emails from NYLON Daily. Just say yes! <3.