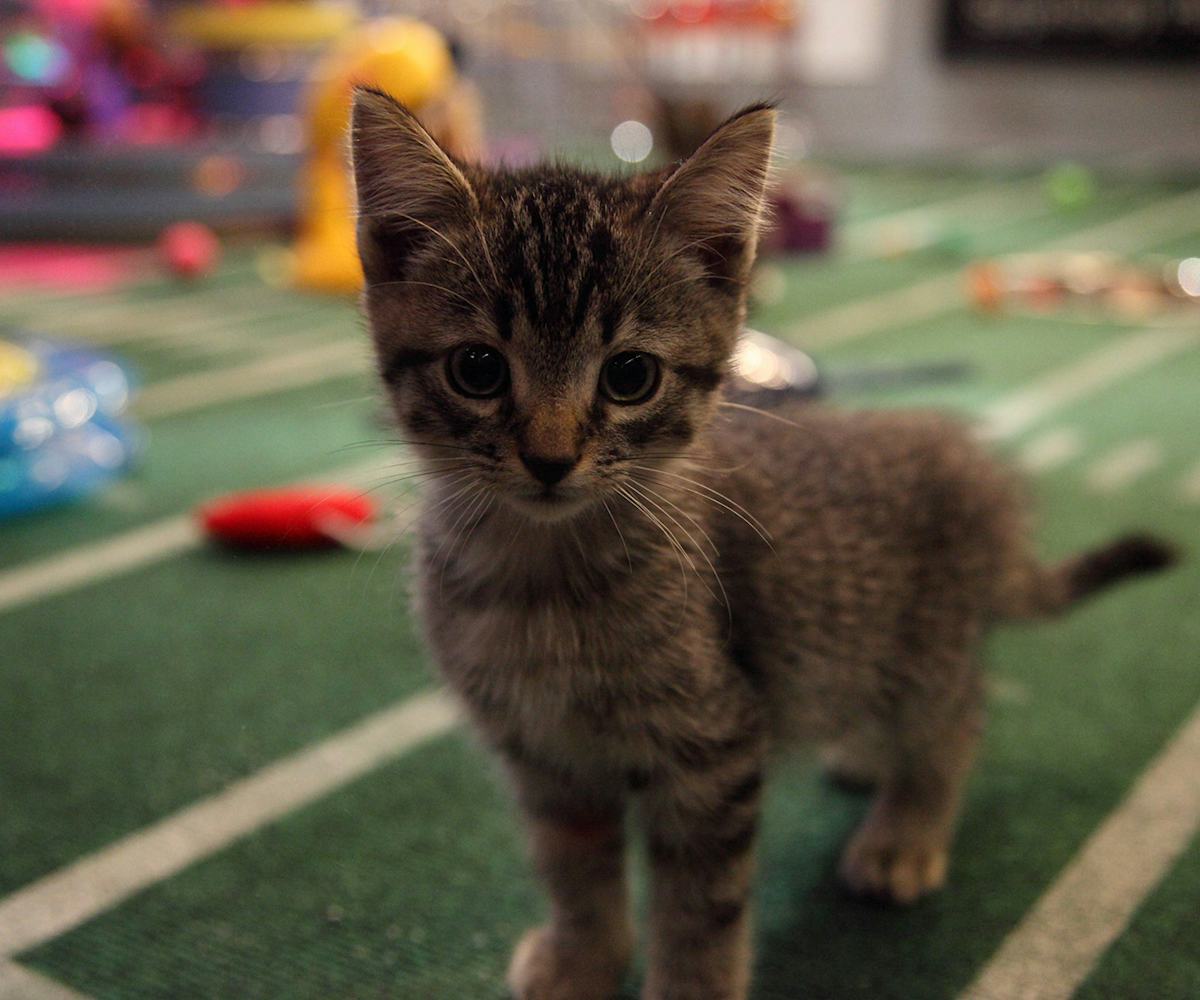 photo via catchannel.com
the nylon weekend guide
see our top party picks this weekend whether you're into football or not!
Yes, there are tons of Super Bowl parties happening in your town this weekend, but just in case you don't want to watch a bunch of dudes in spandex throwing a ball around, there are also tons of other awesome parties to hit. See our top picks for what to do in your city below and get the deets on other rad happenings by signing up for the NYLON Daily Newsletter!
The awesome/amazing/fill-in-the-blank email goes out to 10 cities every day, letting you know about the coolest stuff you definitely shouldn't miss. It's kinda like opening up an envelope filled with confetti and party horns. And even though we've got a sneak peek with our weekend guide below, you can find more awesome shows, pop-up shops, film screenings, art exhibitions, and other rad happenings in your inbox all week long. All you have to do is
sign up for the NYLON Daily in your city
.
Austin
Only the best art classes come with cocktails on the side. Even cooler, though, is getting to both drink
and
paint with your vino. Head out to the Artists Screen Printing Coop tonight for their Pinot & Print class, where you'll do just that. You'll also get the chance to chat with artists and have your work featured in seriously grape-y exhibition. (Related: Going forward we're going to cover our apartments with paper, so the next time we spill a glass of red, we'll just be making new art instead of an all-night cleaning project.)
507 Calles Street
Boston
Even though winter in Boston is as cold as ice (and this year is obviously no exception) there's one thing you can always look forward to: the SoWa Winter Market. Lucky for you, it's opening this weekend. Get out to Washington Street every Saturday through April 19th to shop local goods, including indie and vintage clothes, delish artisan food, and handmade art that you definitely can't find anywhere else.
1500 Washington Street
Chicago
Instead of hosting a chili competition at your place with the besties for the Super Bowl, let Howells & Hood throw the party for you. The North Michigan Avenue restaurant is hosting their own Chili Cook-Off, which features recipies from six local chefs, tasty beer, and a screening of the game. No offense to your BFFs, but there's a good chance this battle will taste way better than last year's.
435 North Michigan Avenue
Las Vegas
Since your go-to party food is pizza, your Super Bowl party menu should be no different, right?! Lucky for you, Sammy's Woodfired Pizza is offering 20-percent off their takeout orders during the big game (score!). But just in case you don't feel like having a million people at your place, their two tavern locations are hooking you up with special Super Bowl happy hour food menu, two dollars off your fave drinks, and rad giveaways until the end of the game.
Locations Vary
Los Angeles
There's one alternative to watching the Super Bowl that also doubles as a pre-game for the Puppy Bowl Kitty Halftime Show, and that's the Cat Art Show Los Angeles. Just in case you missed last weekend's edition, the awesome exhibit honoring everything meow-tastic is back this Saturday and Sunday. Don't miss out on catching tons of kitty art (from creatives like Shepard Fairey and Brandon Boyd), ranging from quilts and calendars to prints, photographs, and more totally
purrf
ect pieces. 
6205 Santa Monica Boulevard
Miami
You don't have to wait until Sunday to nosh on some serious comfort food, because the 5th Annual Burger Beast Burgie Awards Block Party is happening on Saturday. Expect to eat up goodness from 25 different food trucks, get down to live jams spun by Afrobeta, check out rad live art, and sip on craft beers from Funky Buddha Brewery. The best part? Admission is totally free.
Esplanade Park
Nashville
Still trying to make brunch plans this weekend? Instead of hitting the bar for mimosas and eggs Benedict, you
coul
d
always switch it up and eat ice cream for breakfast. We're totally serious. It's all happening at Pied Piper Creamery, where they're serving up bacon, waffle sundaes, orange juice sorbet, and more frozen breaky menu items. But the real reason why you're going to want to head there? Because they're encouraging people to show up in their PJs.
114 South 11th Street
New York City
Yet another reason why Brooklyn and Manhattan are really not that different: Kiehl's is opening up its very first BK store. To celebrate, they're throwing a party--and yes, you're invited (even if you don't live in the borough). Besides the fact that there are tons of perks for you, like hanging out with Homage Brooklyn Skate Shop & Skate Academy, getting the chance to score gifts, taking insta-selfies in a photobooth, and dancing to a live DJ, the party is also benefiting the community. That's because the shop will be donating $5,000 to Friends of Douglass/Greene Park. Yeah, that's definitely something worth crossing a bridge for.
124 Montague Street
Orange County
There have been some pretty awesome
Simpsons
collabs happening lately, from the
to the
. But what if you could check out a bunch of
Simpsons
awesomeness in an entire exhibit dedicated to the show? Thanks to rad shop Tarte Vintage, you totally can. The Santa Ana vintage store is hosting
The D'Oh Show
, which will feature over 20 different artists' takes on the classic TV series this Saturday as part of the February Art Walk (going down this weekend). Not sure if there will be donuts, but we're guessing it will be totally acceptable to BYO.
300 East 4th Street
San Francisco
The Super Bowl party you have to hit up this weekend is happening at Dear Mom. The awesome bar is hosting a pop-up tailgating menu created by Beaver Cafe, which features everything from Philly Cheese Tots and Buffalo Chicken Skewers to a top-secret breakfast menu--which you can devour while enjoying the game on the venue's big screens.
2700 16th Street
Are you a Gmail user? Our newsletter might be hidden out of sight in your promos tab! If you want to make it even easier to see the coolest events in your city, here's what you can do: Click on the "Promo" tab and find a NYLON Daily Newsletter. Drag it into your "Primary" tab. Gmail will notify you of the change and ask you if you'd like to do this for all future emails from NYLON Daily. Just say yes! <3