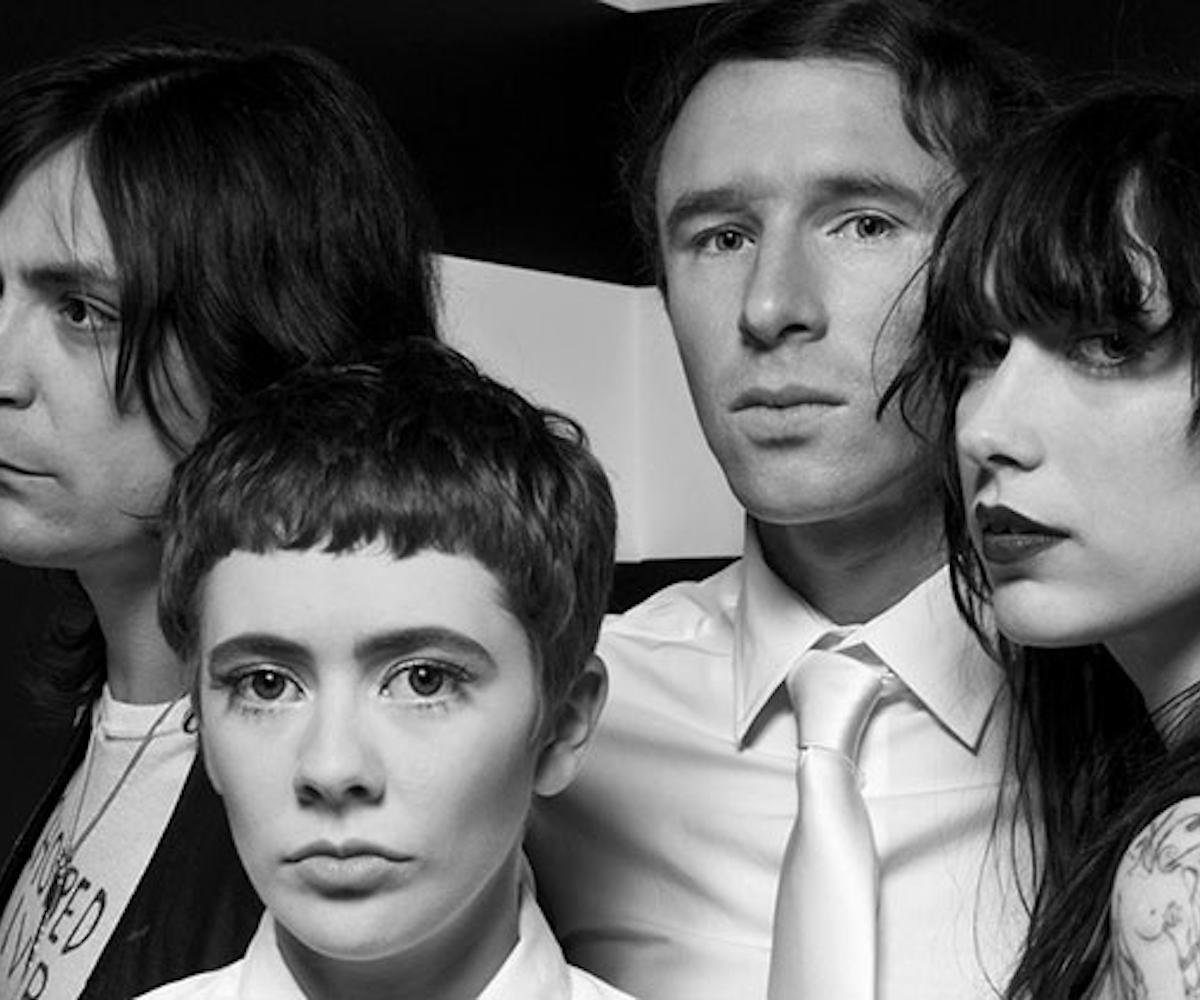 photo by veta & theo for ovvio arte
the nylon weekend guide
the coolest events going down.
The week is finally over--now what?! If you need a little help planning your weekend, we've got you covered in the form of the NYLON Daily Newsletter. The awesome/amazing/fill-in-the-blank email goes out to 10 cities every day, letting you know about the coolest stuff going down that day. It's kinda like opening up an envelope filled with confetti and party horns. We've got our picks for the very best events happening this weekend, but for more of our fave shows, pop-up shops, film screenings, art exhibitions, and other events you don't want to miss--plus regular updates all week long, as well as awesome giveaways (next week we've got tix to Those Darlins and Jessie Ware)--there's only one way to get in on it, and that's by signing up for the Daily in your city. Click here to get on it!
Austin
If you waited until the last minute to get your tix to Fun Fun Fun Fest, don't worry--they still exist! So go ahead and scoop up your passes now to check out awesome bands like MGMT, Jurassic 5, Twin Shadow, Beach Fossils, and more. There are even comedy sets by funny people Sarah Silverman and Tenacious D and delish food by local vendors (think Hey Cupcake, the Vegan Yacht, and Tamale House). Best weekend ever?!
800 W Riverside Drive
Boston
You probs never thought you'd spend your Friday night at MIT eating awesome food...but seeing as they're having a chocolate science lab tonight, you might want to check it out. Head over for MIT Does Food, where you'll spend the night learning about food science--and eating, too!
265 Massachusetts Avenue
Chicago
Seeing as there are seven people in post-rock band The Soil & The Sun, it's safe to say that they bring a big sound wherever they go--especially since their regular instruments include and oboe, violin, guitars, accordion, percussion, piano, keys, and vocals. Don't miss a set by this awesome group of friends and musicians at Subterranean tonight.
5051 North Broadway
Las Vegas
The best part about the Autumn Harvest Festival at Tivoli Village? It's gotta be the chili cook-off; not only are Tivoli chefs competing with their best chili dishes, but you get to sample free tastings and vote for the winner--after washing it all down with beers from Chicago Brewery (we'll take two).
302 S Rampart Boulevard
Los Angeles
When it comes to having a riot, you're probably not gonna bring wine...unless you're going to the Wine Riot going down tomorrow. Grab your tickets to a wild night of tasting 250 wines from all over the world, dancing to a live DJ, getting tattoos (temp ones, don't worry), and partying with the grapes.
650 S Spring Street
Miami
We know you could tell us your top 10 fave movies in under, like one minute, but we're guessing you don't have a favorite short film...yet. That's why you should definitely get your tickets now to the Miami Short Film Festival, where you'll get to check out tons of awesome shorts from all over the world for 10 days straight--and you'll totally leave with a new fave.
Locations vary
Nashville
What's better than a free sample of an awesome beauty product? A free sample of a
customized
awesome beauty product. Wanna get your hands on some? Then head out to Nordstrom Green Hills for their beauty event, where you'll get a makeover with complimentary makeup and skincare consultations, plus exclusive gifts when you scoop up your fave goodies.
2130 Abbott Martin Road
New York City
We're super pumped that our
latest NYLON TV star Danielle Bernstein of Who Wore What
has collab'd with rad NYC-based jewelry designer Anna Sheffield for her Bing Bang line. The launch party is happening tomorrow and you're totally invited. Get to the West Village Wink Boutique to shop the capsule collection, nosh on snacks and drinks, and chat with Danielle.  
160 5th Avenue
Orange County
If you've never seen Nashville-based rock'n'rollers Those Darlins live, tonight's the night to do it. Not only will you get to hear their awesome sound on The Constellation Room stage with psych act Diane Coffee, but you'll get the chance to score signed DIY posters drawn by members of the headlining band. Just check their FB for all the deets.
3503 S Harbor Boulevard
San Francisco
Looking to get a major art fix this weekend? Skip the museums and head to to the West Berkeley Design Loop, where you'll be part of their 2013 Art Hop. Spend the night checking out 30 indie design shops and artists whose glasswork, sculpture, photography, mosaic, and decorative arts just might inspire you to throw an apartment makeover party.
Multiple locations
Are you a Gmail user? Our newsletter might be hidden out of sight in your promos tab! If you want to make it even easier to see the coolest events in your city, here's what you can do: Click on the "Promo" tab and find a NYLON Daily Newsletter. Drag it into your "Primary" tab. Gmail will notify you of the change and ask you if you'd like to do this for all future emails from NYLON Daily. Just say yes! <3.