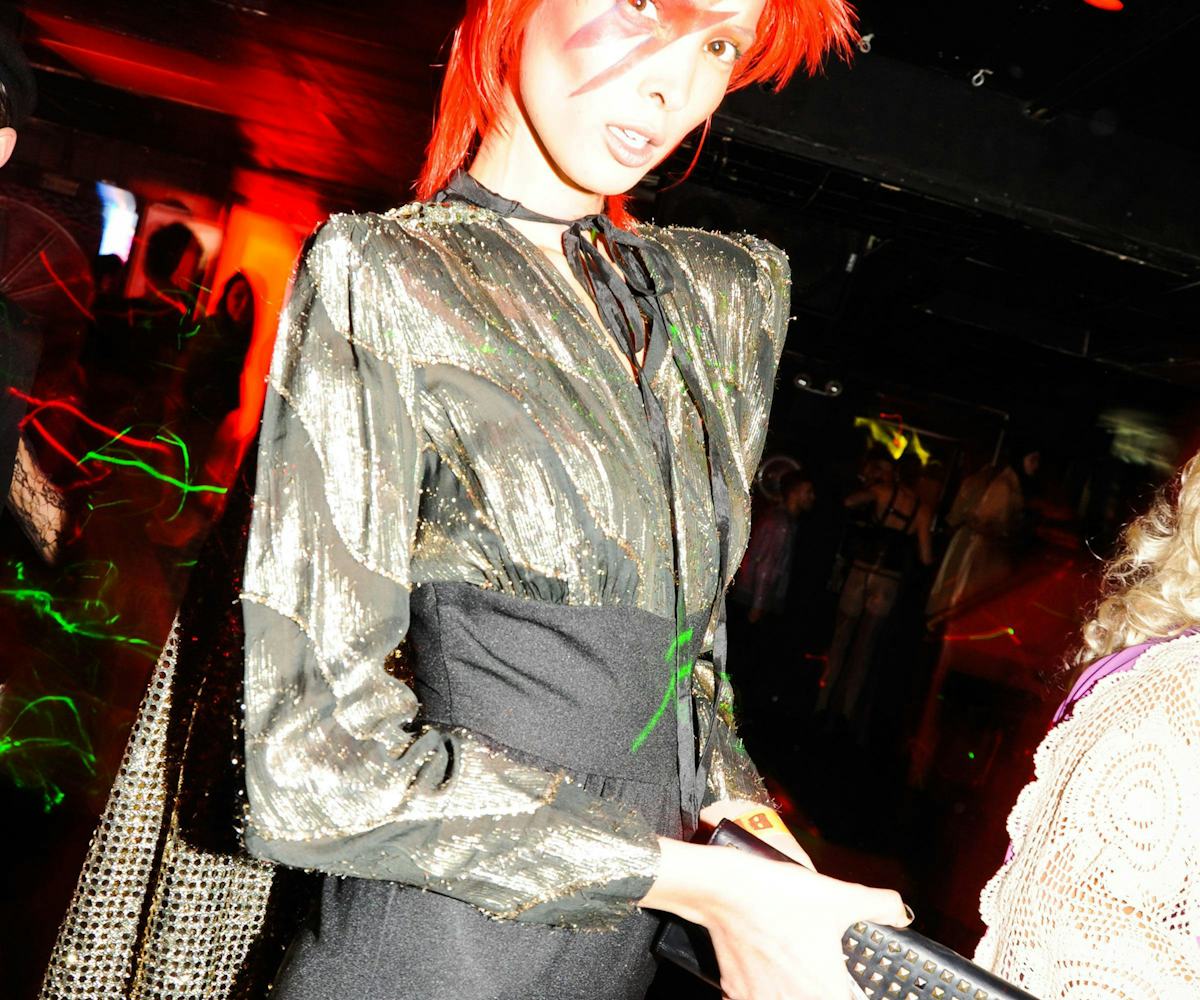 photo by carly otness/bfanyc.com
the nylon weekend guide
your halloween weekend just got waaay more fun.
The week is finally over--now what?! If you need a little help planning your weekend, we've got you covered in the form of the
. The awesome/amazing/fill-in-the-blank email goes out to 10 cities every day, letting you know about the coolest stuff going down that day. It's kinda like opening up an envelope filled with confetti and party horns. We've got our picks for the very best events happening this weekend, but for more of our fave shows, pop-up shops, film screenings, art exhibitions, and other events you don't want to miss--plus regular updates all week long, as well as awesome giveaways (next week we've got tix to Atlas Genius, Glasser, and Janelle Monae)--there's only one way to get in on it, and that's by
in your city.
to get on it!
Austin
There are tons of awesome events happening in Austin this week (and you'll just have to
sign up for the Daily Newsletter
to see them all--hehe). But our favorite party will always be the one that involves Sleigh Bells. Yep--the electro noise pop duo are playing a gig at Stubb's tonight and we're totally pumped for the entire thing (including
).
801 Red River Street
Boston
Yes, the Boston Vegetarian Food Festival is happening this weekend, but even if you
do
eat meat, this fest is still going to be awesome. Why? Well because entry is free and so is food sampling from the over 100 exhibitors showing up with the good stuff (think Chelsea Fire Hot Sauce, IZZE Sparkling Juice, Raaka Chocolate, and Qdoba Mexican Grill). Go ahead, stalk the free samples like you do at the food store on Sundays (yeah, we do that, too).
1350 Tremont Street
Chicago
Sure, there's one main reason you should go check out brother-sister indie pop duo Wild Belle tonight: Their soulful tunes are awesome. But, you could also go to see what Natalie will be wearing, because her outfits are always completely swoon-worthy.
3730 N. Clark Street
Las Vegas
Is it us or are Halloween movies just way better when they're played outside under the pitch black sky? Yeah--that's why you should definitely go catch a screening of 1984's
Ghostbusters
at The District tonight. You should totally go early with your Ouija board.
2240 Village Walk Drive
Los Angeles
When your fave brand opens a new store, you know the celebration is gonna rule. So stop by the new Volcom store tomorrow and welcome the skate-surfers to 3rd Street Promenade--especially since there will be free food, giveaways, and a live set by The Aquadolls.
1340 3rd Street
Miami
If you've ever dreamed of going to a party at Studio 54 in the '70s...well, join the club. Lucky for you, Pangaea and Gryphon are throwing a Wham! Bam! Glam! 1970′s-inspired Halloween party tomorrow, and we're actually dying in excitement over what we might wear.
5707 Seminole Way
Nashville
So maybe you've never stopped by Logue's Black Raven Emporium, but we're thinking Halloween is the ultimate time to go. The vintage shop and theater features awesome oddities, cult DVDs, retro clothes, and original art by local artists on the reg. But tomorrow at their Witches' Ball, you can expect streaming witch flicks and tarot readings. Oh, and come bewitched because there's a costume contest, obvi.
2915 Gallatin Pike
New York City
We definitely all thought we were a regular Andy Warhol while doodling on our Etch A Sketch screens. But, artist Bryan Lee Madden actually is. Go check out his solo exhibit of Etch A Sketch art, which features everything from portraits to cityscapes, famous logos, and even album covers!
119 Ingraham Street
Orange County
Just in case you were thinking about scooping up a pair of Toms shoes this weekend, you should know that there is a major warehouse sale happening. Definitely go check that out, because swimming in a sea of Toms shoes IRL is way better than doing that online.
29120 Commerce Center Drive
San Francisco
It's not often that you hear of a vintage-inspired designer whose specialty is soiree dresses. That said, you really shouldn't miss Kamila Dmowska's sample sale this weekend, where we know you'll find the perfect thing for your next retro party (and it might just be 75-percent off).
2727 Union Street
Going to one of the NYLON Daily events this weekend? Share your pics with #NYLONDaily!
Are you a Gmail user? Our newsletter might be hidden out of sight in your promos tab! If you want to make it even easier to see the coolest events in your city, here's what you can do: Click on the "Promo" tab and find a NYLON Daily Newsletter. Drag it into your "Primary" tab. Gmail will notify you of the change and ask you if you'd like to do this for all future emails from NYLON Daily. Just say yes! <3.