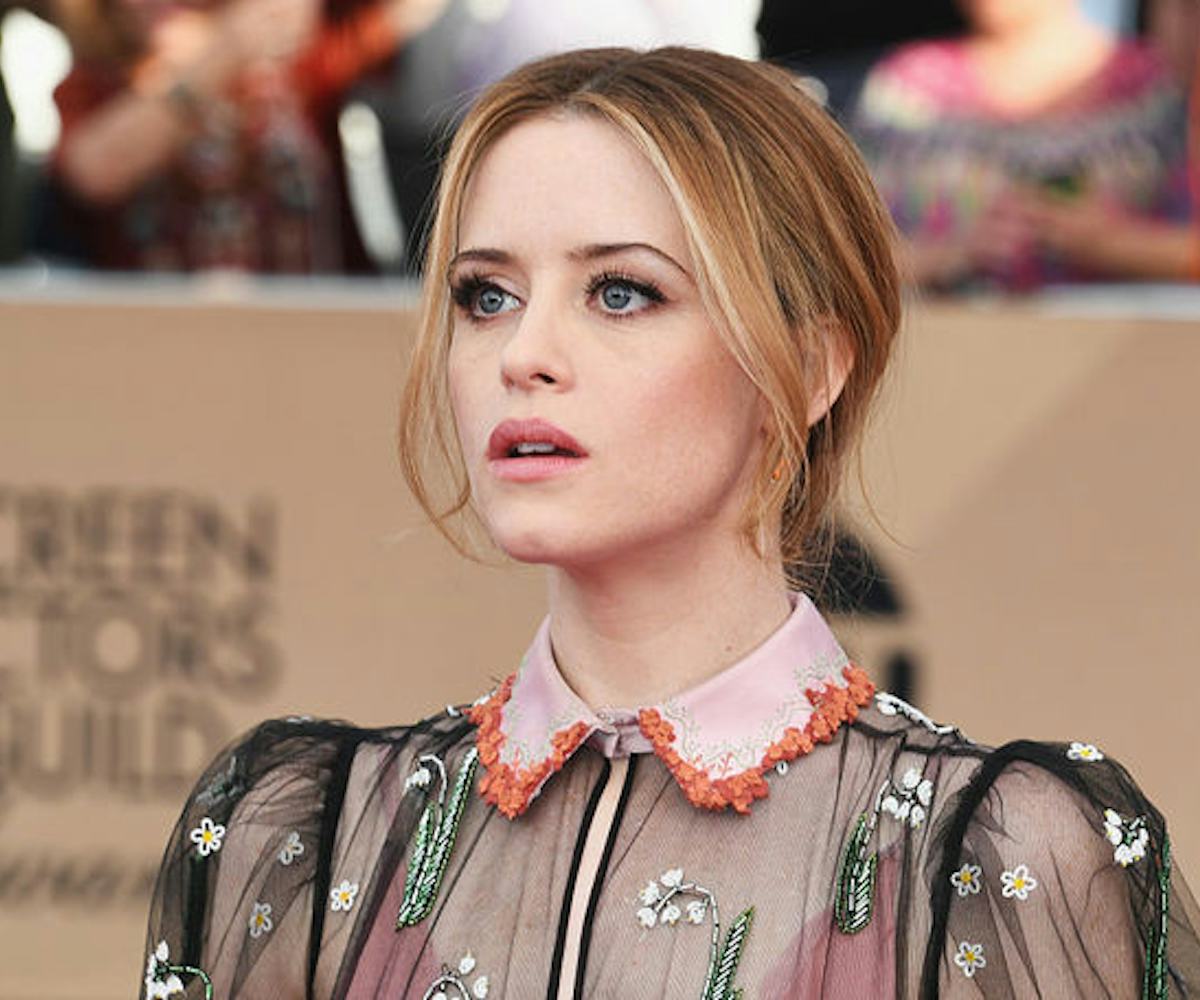 Photo by Alberto E. Rodriguez / Getty Images
Claire Foy Signs Up To Get A Large Dragon Tattoo
'The Crown' star will play Lisbeth Salander in a new movie
If you've ever wondered what Queen Elizabeth might look like with half a shaved head, nose piercings, and a large dragon-shaped tattoo, you're about to get your answer. The Crown star Claire Foy has just been announced as the new Lisbeth Salander in an upcoming adaptation of The Girl In the Spider's Web, the fourth installment in the Millennium series. Foy, who shot to fame playing a young Queen of England on the hit Netflix show, is the third actress to play the iconic role after Rooney Mara in 2011's The Girl With the Dragon Tattoo and Noomi Rapace in earlier, Swedish-language trilogy. 
"I couldn't be more thrilled about Claire taking the reins of the iconic Lisbeth Salander," said director Fede Alvarez. "Claire is an incredible, rare talent who will inject a new and exciting life into Lisbeth. I can't wait to bring this new story to a worldwide audience, with Claire Foy at its center."
The book, which was written by David Lagercrantz following original author Stieg Larsson's death, sees Salander team up once again with the journalist Mikael Blomkvist (the role has yet to be cast) to combat a group of baddies who've murdered a computer programmer. Foy has been rumored to be the frontrunner for the coveted part for months, and if she wins an Emmy for Best Actress in a Drama at the Emmys this Sunday, this might very well go down as the best weekend of her life.