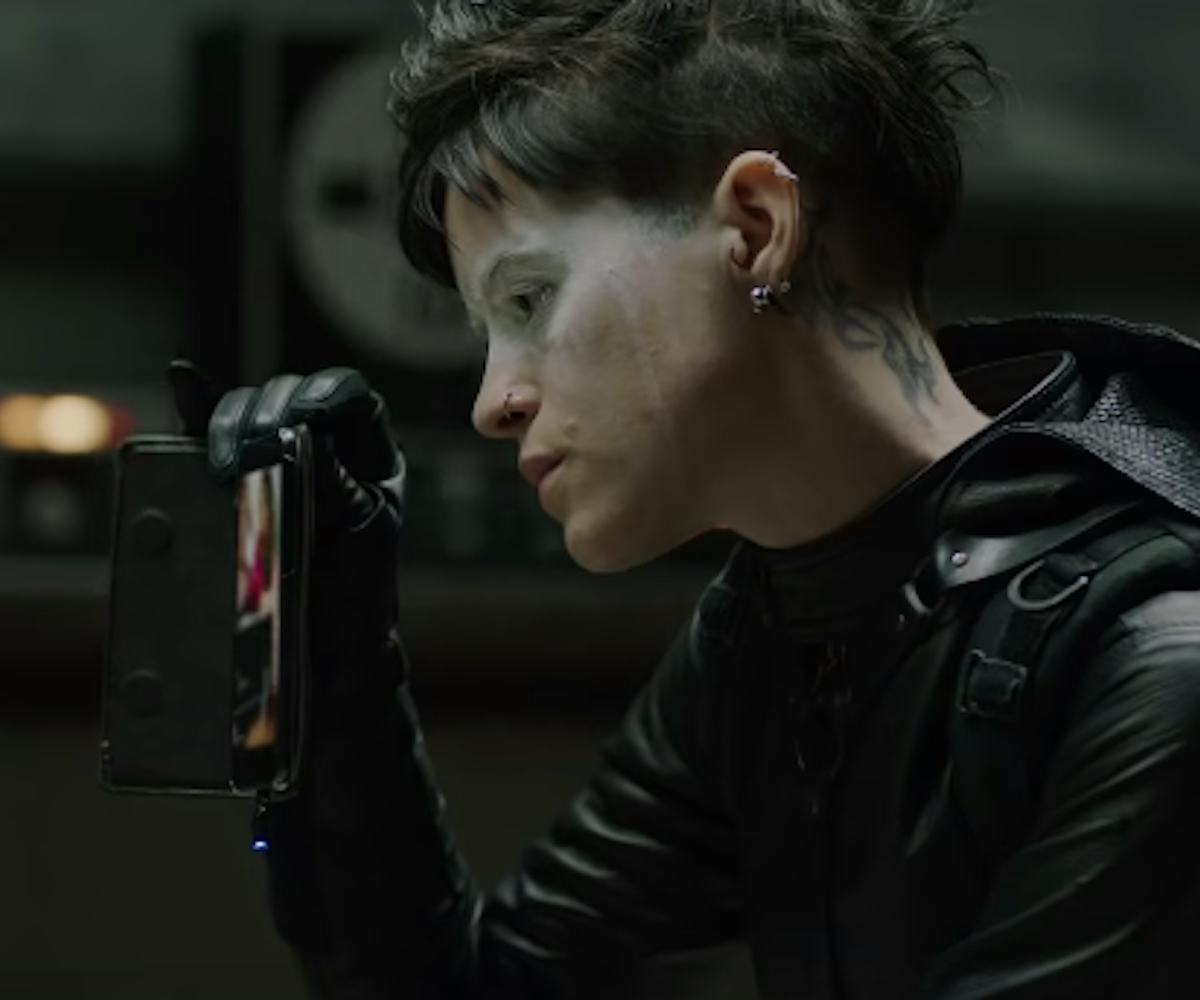 screenshot via youtube
Claire Foy Is Totally Unrecognizable In The First 'Girl In The Spider's Web' Trailer
From Queen Elizabeth to Lisbeth Salander real quick
It looks like Claire Foy is trading in her royal jewels for torture devices.
Netflix's The Crown star just made her debut as famed vengeful hacker Lisbeth Salander in the new trailer for The Girl In The Spider's Web based on the acclaimed Millennium series started by Swedish author Stieg Larsson and continued by author David Lagercrantz. The film is the sequel to David Fincher's 2011 thriller The Girl With the Dragon Tattoo, which starred Rooney Mara (and earned her an Academy Award nomination in 2012). Actress Noomi Rapace also played the role of Salander in 2009 for the book's Swedish-language adaptation. 
The new adaptation, directed by Fede Álvarez, is based off the fourth book of Larsson's series—and the first written by Lagercrantz, who continued the plot in 2015 after Larsson died of a heart attack in 2004. In the new trailer, we see Foy's Salander trapping a man in an intricate web for abusing his wife. "I'm a fan of yours—the CEO who beat up two prostitutes, but then got acquitted in court yesterday. I'm transferring 20 percent of your cash to these two girls, the rest I'm transferring to your wife," she says before reassuring the CEO's wife, who was beaten up, that he won't hurt her again.
Sverrir Gudnason will take on the starring role as journalist Mikael Blomkvist, which was previously played by Daniel Craig in Fincher's adaptation. Lakeith Stanfield, Phantom Thread's Vicky Krieps, and others will also star in the film, which is due out November 9. 
You can see the trailer, below.