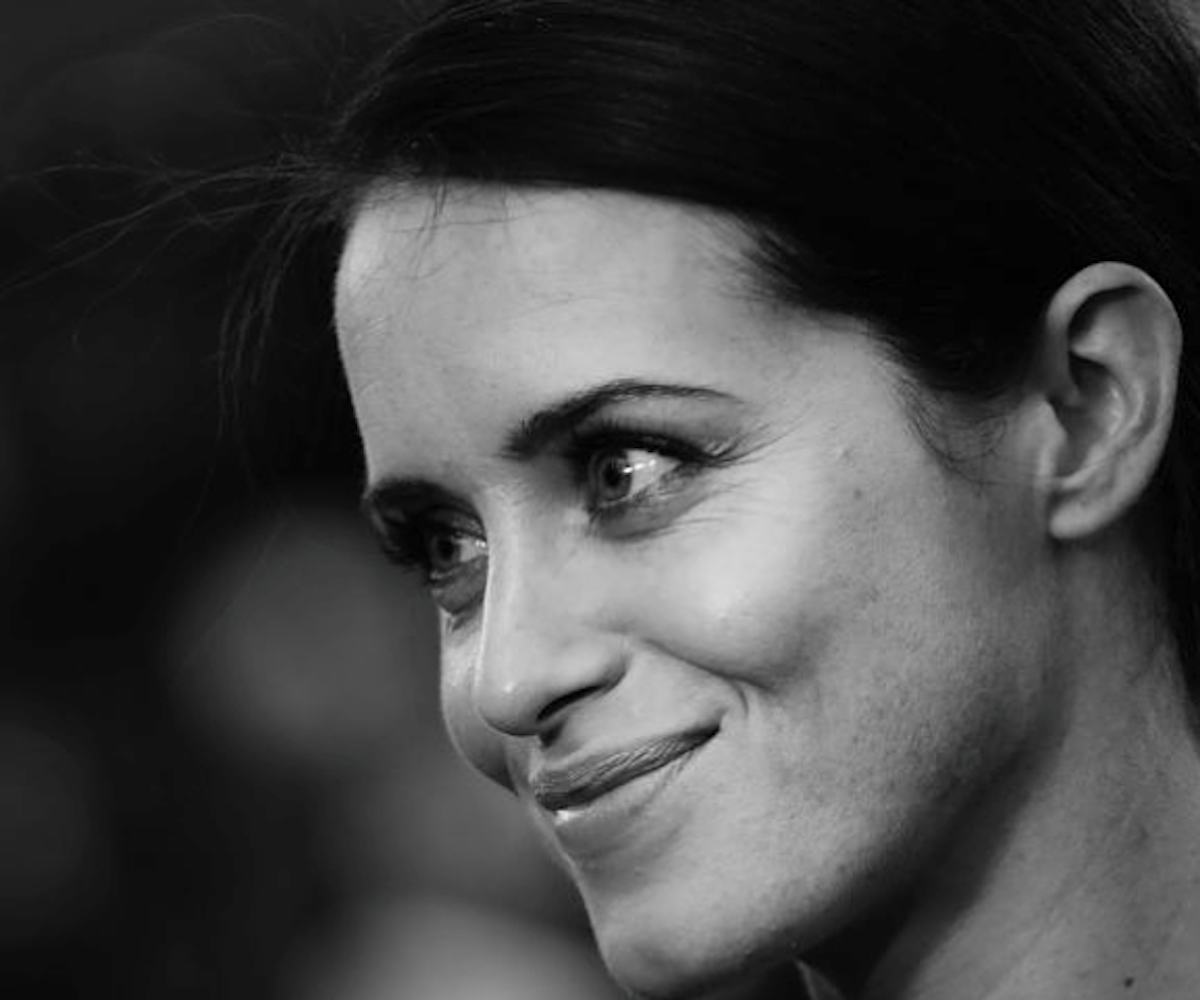 Photo by Vittorio Zunino Celotto / Getty Images
Claire Foy Breaks Her Silence On Playing Lisbeth Salander
"I'm not Rooney Mara, as much as I would like to be"
Last month, it was announced that Claire Foy would be playing everyone's favorite Swedish cyberpunk Lisbeth Salander in the upcoming adaptation of The Girl in the Spider's Web. Landing the coveted role caps off a breakout year for the 33-year-old-British actress, a year in which she also won a Golden Globe for her role as Queen Elizabeth II in Netflix's popular drama The Crown. This morning, Foy was in New York promoting her new romantic drama Breathe, opposite Andrew Garfield, but was more than willing to discuss how she is approaching a role that was last played by Rooney Mara in The Girl with the Dragon Tattoo, and Noomi Rapace before her. 
You're taking on this iconic role that was portrayed by two other actresses. Do you completely throw those out the window? 
I watched them before it was even a twinkle in my eye that I'd be doing this. So I can't throw that away because I loved those performances and I loved watching them, so I don't want to. I trained in theater, and if you train in theater, you're aware that if you play a Shakespeare part, a hundred thousand other women played that part. I don't really buy that idea. I think the idea with Lisbeth Salander is that she keeps going. It's sort of like James Bond in the sense that she does keep going. You know it could be a complete disaster, and I'm not Rooney Mara, as much as I would like to be. 
Do you have any idea what your look is going to be for the character?
No, I mean it's my decision, quite frankly. I'm not going play a part where I'm told how to look because that's weird. I think for me and Fede [Alvarez], the director, our main goal is to start from scratch and not assume anything, not assume that because that's an iconic image, that therefore that is how I have to look and how I have to be, because I think you've got to honor the books, but this is the David Lagercrantz version—it's a reinvention of the story. And that doesn't mean we're going to go mental and start doing all sorts of weird things, but, as with any characters that I build, it has to be from the ground up. It's got to make sense, it's got to come from where she is in her life there. Time has moved on, she's changed, she's a different woman. She's been through so many things.
Is she older?
She's slightly older, yeah. I don't think it's actually set because she's supposed to be timeless. I don't think she's 33, which is my age. I'm pretty sure she's not. If she was, it'd be a whole other story line with aging and wrinkles.