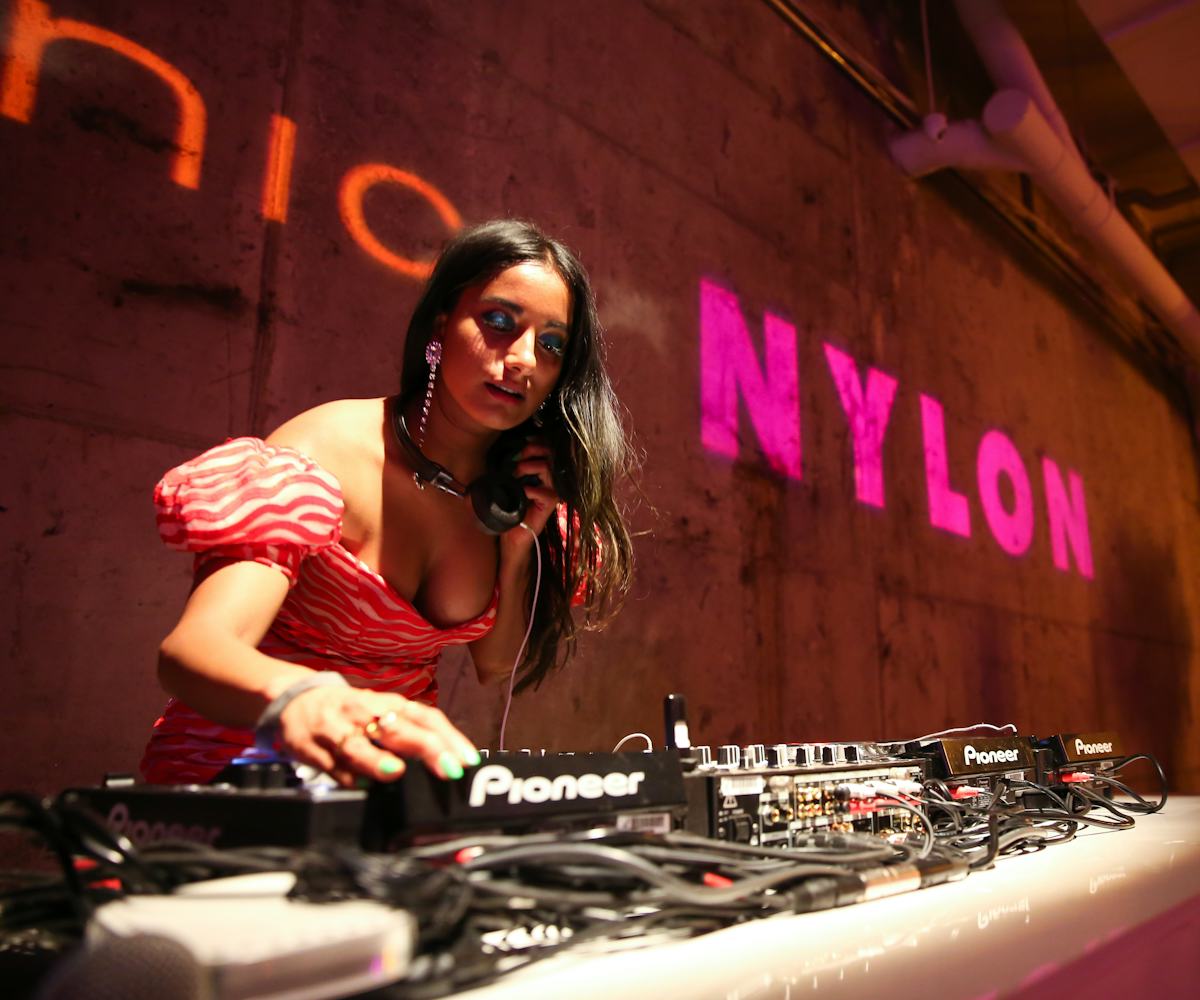 Photo by Mike Vitelli/BFA.com
Check Out Our First-Ever Beauty Innovators Awards
Our first-ever NYLON Beauty Innovator Awards, which were announced earlier this month, along with our Beauty Hit List, was cause for celebration—so we celebrated, naturally. We partnered with Clarisonic and hosted a bash for our innovators, all of whom are changing the beauty industry in their own dynamic way.
Clarisonic unveiled its latest innovations for us, including the Mia Smart, which (if we do say so ourselves) are at the forefront of merging beauty and technology—we felt like we'd seen the future when we saw what its brushes can do. And to give us even more of a reason to treat our skin, the brand brought in an immersive augmented reality sequence, called The Pore, which treated us like one of the pores on our faces. Our skin deals with so much, from extreme temperatures to wind to dirt and pollution, and The Pore let us feel it all. 
We cheered on our innovators over cocktails (exactly what they deserve) and heard a speech from one of our winners, Jessica Alba. Every single person featured is working to make the beauty industry more welcoming, diverse, and celebratory of women—because we shouldn't be focusing on our imperfections, but instead, on what makes us so great.
NYLON's editor-in-chief, Gabrielle Korn, summed it up best in her speech: "Feminism in beauty is the radical notion that a woman's appearance is not a problem to be solved." Check out a video recap of the event, and some behind-the-scenes pics, below. 
All of our Beauty Innovators, from left to right: Katherine, Caroline, and Michelle Ramos, Paul Michaux (on behalf of Arnaud Plas), Tati Westbrook, Nancy Twine, Cyndi Ramirez, and Sarah Levey (not pictured: Julia Wills and Amanda Chantal Bacon).
Jessica Alba, NYLON president Evan Luzzatto, and NYLON editor-in-chief Gabrielle Korn.
A peek at Clarisonic's groundbreaking products.
DJ Amrit tearing it up.
The always stunning Jessica Alba, dropping some wisdom on us.
NYLON editor-in-chief, Gabrielle Korn, is too.
We wish our pores were as pretty as the inside of The Pore.
You'd think it was an entire room, but The Pore was just a little getaway in the middle of the party.
Take us BACK!