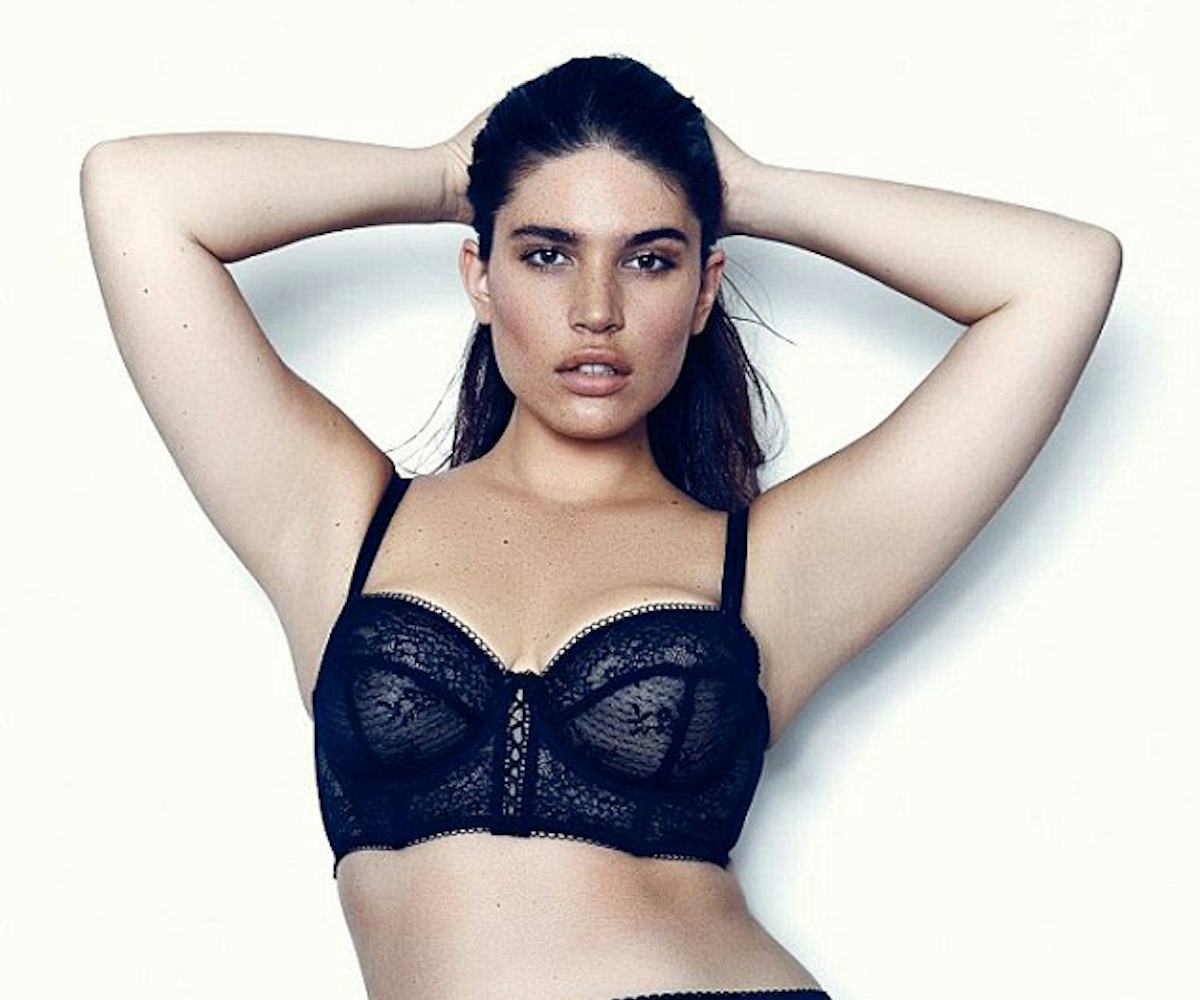 Photo courtesy of Muse Model Management
Christian Louboutin Finally Made A Plus-Size Model The Face Of Their Campaign
French fashion house Christian Louboutin made history last week when it announced that Clémentine Desseaux is the new face of their latest campaign. This marks the first time that the 23-year-old brand, which moved into beauty last year, cast a plus-size model in its advertisements. And, as Jenny McQuaile, director of upcoming documentary Straight/Curve, told Daily Mail, it's a "huge step in the fight for inclusivity and representation of women of all shapes and sizes in high fashion."
This is the latest in a number of body diversity milestones we've seen in recent years. Earlier this year, Sports Illustrated cast Robyn Lawley as its first "plus-size" model in its annual Swimsuit Issue. Candice Huffine was one of 2015's Pirelli Calendar girls, which marked the first time the brand featured someone who identifies as "plus-size." Ashley Graham, Iskra Lawrence, Jennie Runk, Barbie Ferreira, and Tess Holliday have become major forces in the fashion industry. Project Runway's Ashley Nell-Tipton won the season by closing with a plus-size collection. 
"France has always been late in terms of diversity but this is one little step forward," Desseaux, who left her native Paris for New York after being passed up for modeling opportunities, told Daily Mail. "I am hoping that more little steps will follow." She continued, "Being curvy and freckly was never easy back when I was in France. Now, beauty is changing and brands are putting girls that are different in the spotlight. They are opening up to all the beauty that is in the world and not only the European, blond, skinny, white-woman type."
Hopefully Louboutin's casting decision will inspire other high-end brands to embrace women of all sizes and ethnicities and endorse body-positive thinking.