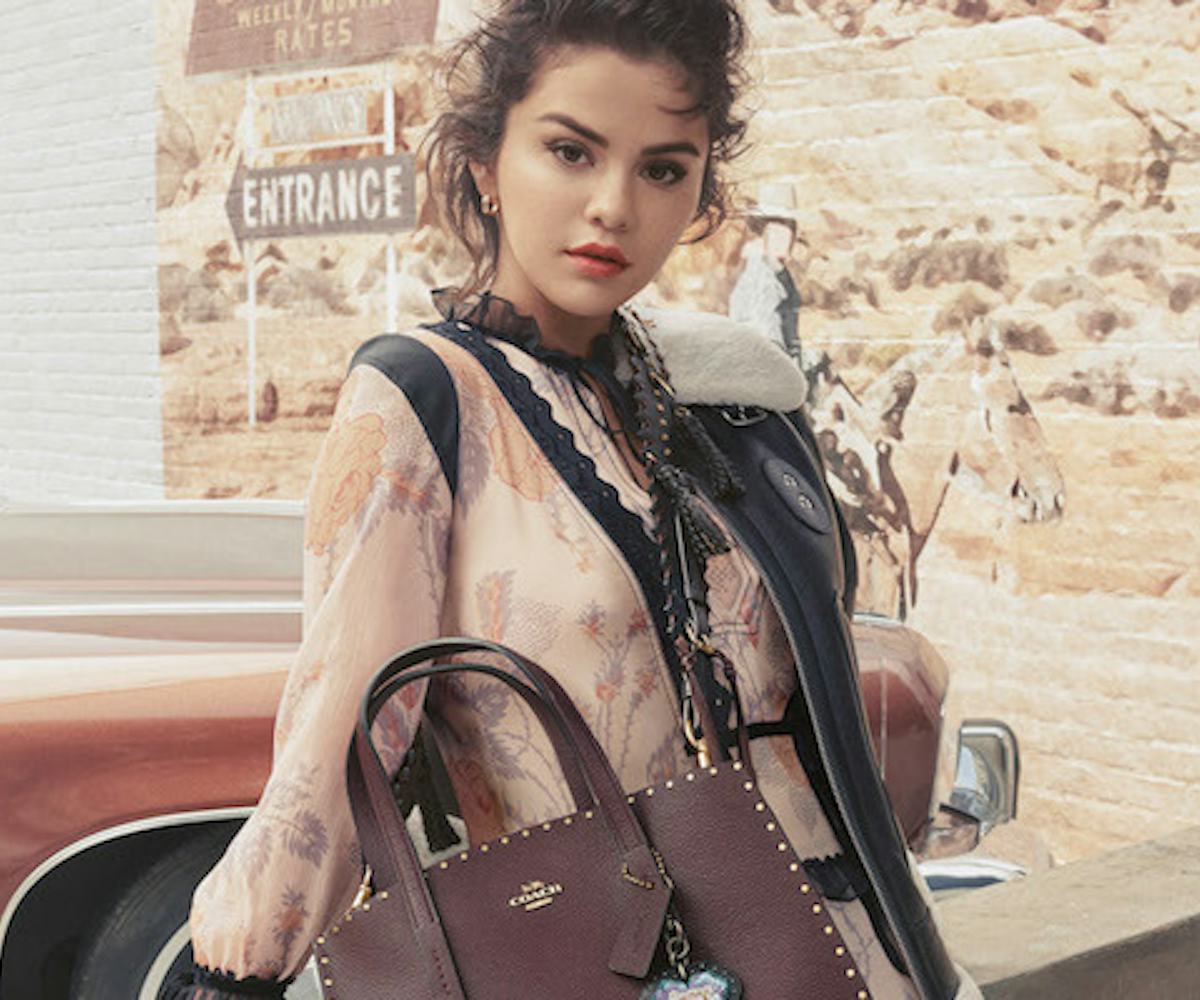 Photo by Steven Meisel
Here's Your First Look At Selena Gomez In Coach's Fall 2018 Campaign
The campaign represents the melting pot that is New York City
Just last June, Selena Gomez starred in her very first campaign for Coach, launching her own collection of bags and small leather goods with it two months later. Now, she's back again for the brand's Fall 2018 campaign, lensed by Steven Meisel.
Joining Gomez are other Coach ambassadors from around the world, such as Japanese actress and model Kiko Mizuhara, Chinese actress Guan Xiaotong, and Chinese actor Timmy Xu. The campaign aims to show the unique melting pot that is New York City and its gang of downtown cool kids. Individuality and diversity plays a major role, yet each put their own New York spin in their personal style.
"I love the way that we have pushed the Coach gang further this season to be more unique, diverse, and just overall cool in their attitude," says Coach creative director Stuart Vevers. "It's how I see people here in New York enjoying wearing clothes and just feels really relevant to me."
The collection itself feels very New York—but at the same time, all American. There are western, prairie references sprinkled throughout, along with vintage-inspired wallpaper prints and fringed biker jackets. It's all very romantic and nostalgic, yet there's an ominous presence of all things dark and mysterious. I mean, if you happened to catch the runway show in February, the collection was presented through a gaggle of models creeping through a dimly lit forest. Spooky!
Take your first look at the new campaign, below.