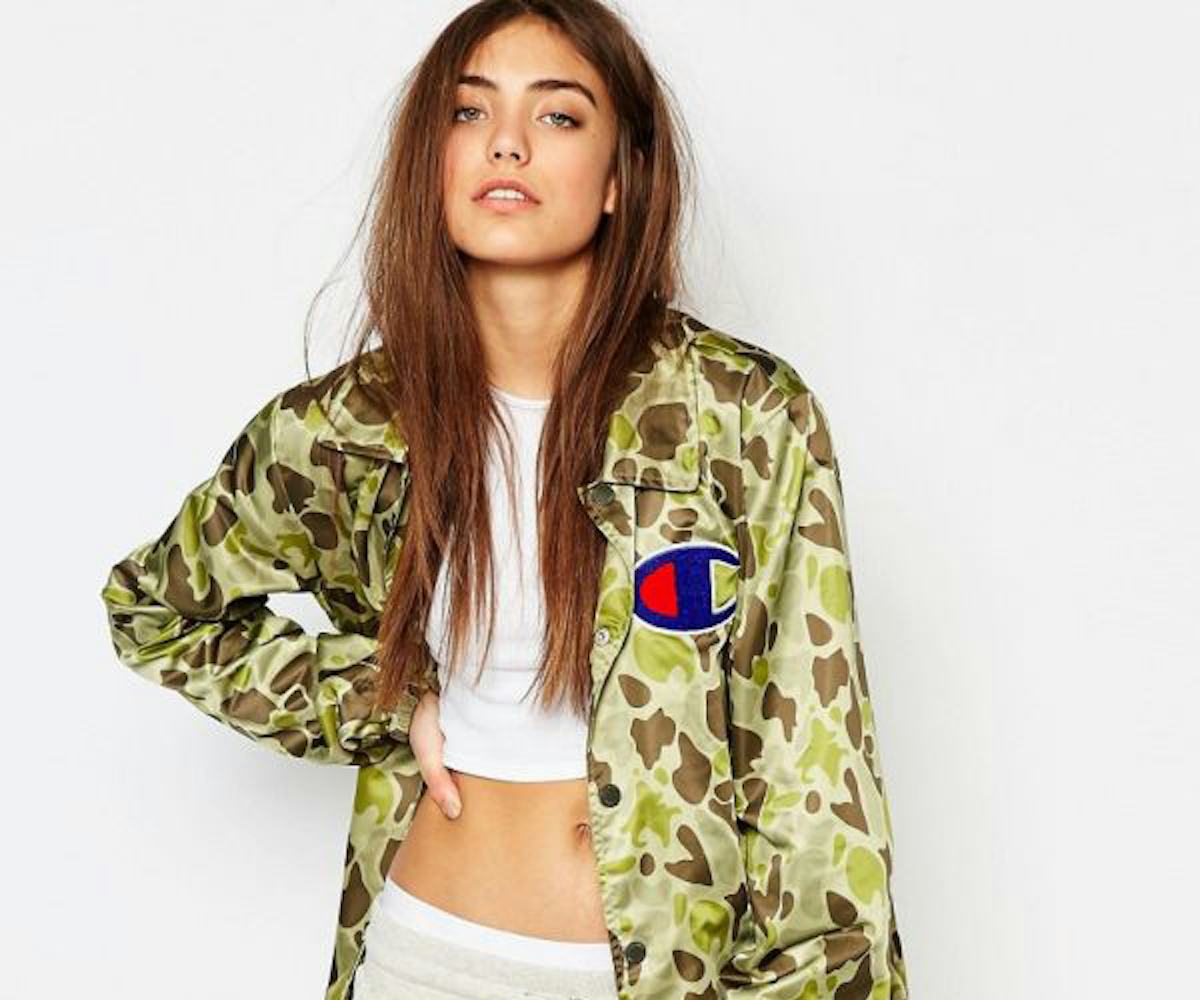 Channel Your Inner 'Friday Night Lights' Fan Girl And Sport This Trend All Spring
Coach jackets that only look athletic
The saying that April showers, bring May flowers, is not really true anymore and the word "spring" can come along with all different types of weather. Lucky for us, with the trend of "merch" happening all over—i.e. Kanye West's and Justin Bieber's pop-up shops in NYC and beyond—there are a few silhouettes that are standing out to us that we think you should catch up to now. No. 1 being the "Coach" jacket. Not sure what that means? Think: Coach Taylor on Friday Night Lights.
The jacket is often waterproof, can serve as a windbreaker, and usually has a varsity letter or emblem on the left or right side of the chest. Yes, it's the jacket every gym teacher had in high school, and one you should probably now own too. Girls keep in mind, women's RTW brands and fast-fashion labels haven't caught on yet. If you want to get on the trend before it blows up, shop the men's section and get one a bit oversized à la Vetements. Once you do, feel free to share with a boyfriend, guy best friend, or brother (and maybe even a dad?); now's the time to go halfsies on a jacket you'll all love. Grab 'em while they are hot, and shop our favorite styles below.
Stussy, Iridescent Coach Jacket, $95, available at Stussy.
Thrasher, Skategoat Coach Jacket Camo, $59.95, available at Thrasher Mag.
Obey Clothing, Sidelines Jacket, $64, available at Obey Clothing.
Publish Brand, McLaren, $90, available at Publish Brand.
Brixton, Ramsey Jacket, $55, available at Brixton.
Champion, Coach Style Jacket, $146, available at ASOS.
Nike SB, Asst Coaches, $79.97, available at Nike.
GCDS, Logo Patch Coach Jacket, $226.90, available at Farfetch.
Volcom, Capitol Coach Jacket, $36, available at Volcom.
RVCA, ANP Coaches Jacket, $65, available at RVCA.