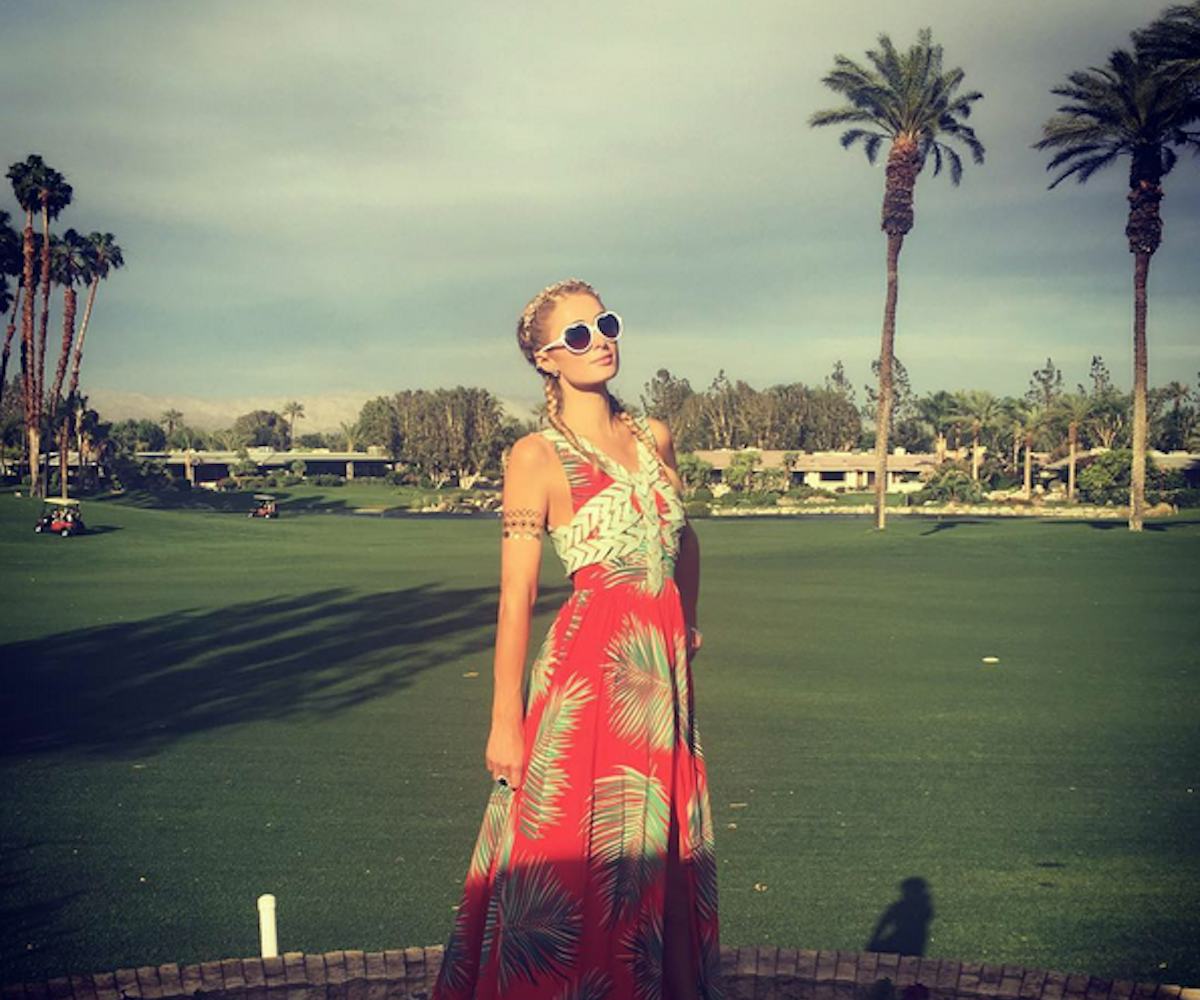 Photo courtesy of @parishilton Instagram
Best Dressed: Coachella's Second Weekend
Round two of our favorite celeb festival looks
Coachella has just wrapped its second weekend, meaning we'll have to wait a whole year before our favorite desert music festival comes around again.
Last week, we rounded up our favorite celeb attendees from the festival's first weekend. While some went to both (because once just isn't enough), the second weekend proved to be just as chock full of fashion inspiration as the first. 
From flowing bohemian dresses to sportier looks, the following actresses, musicians, and models took to their Instagram accounts to share their festival-wear looks with the world, in case you couldn't be there yourself. While Coachella may be over for the year, there are still plenty of festivals coming up this spring and summer—which means we could all use a little inspiration for our own festival-wear attire.
It's clear that sometimes the best accessory for a Coachella look is your crew. Ladies like Nina Dobrev and Alessandra Ambrosio are giving us major #squadgoals.
We rounded up the best decked-out ladies who attended Coachella weekend two, dressed to the nines. Click through the gallery to check out our picks. 
Prepare for some serious FOMO.
Paris Hilton
Nina Dobrev
Tinashe
Normani Hamilton
Alessandra Ambrosio
Alli Simpson
Halsey
Ariel Winter
Leona Lewis
Ellie Goulding