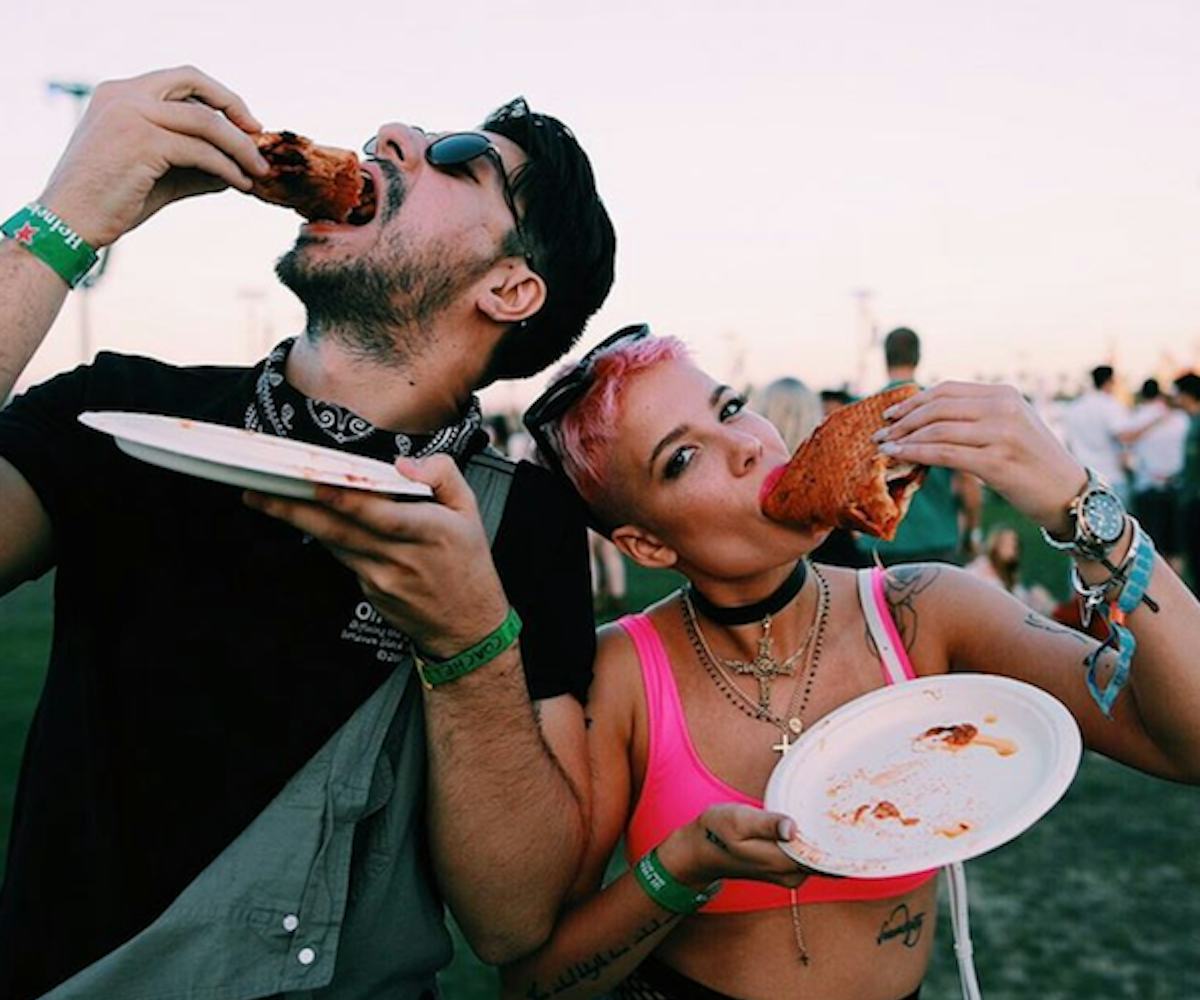 Photo by DONSLENS; via Instagram/@iamhalsey
These Celeb Coachella Outfits Are Everything We Want To Wear This Summer
It's that time of year again for fashion's favorite costume party (and minor survivalist experience), Coachella. As expected, celebs brought their A-games to this landmark festival, packing nothing but their very best sheer lace dresses, black, wide-brimmed hats, platform sneakers, and bikini tops. Which, come to think of it—is Coachella really just the world's coolest alt-goth pool party?
This year, at least, it looks like the stars left culturally-appropriative items at home, with nary a Native American headdress at sight. Instead, get ready for rainbow and highlighter hair, booty shorts galore, fishnets hiked up to the midriff, boho embroidery, and patterns on patterns on patterns. Basically, everything you can't wait to wear once it gets just a teensy bit warmer outside.
While you could probably spend an entire week looking up celebrity Coachella looks on Instagram, we did the hard work for you by cataloging some of our very favorites looks thus far. Below, check out what the likes of Kylie Jenner, Halsey, Hailee Steinfeld, and Katy Perry are wearing this weekend (oh, and s/o to Gigi Gorgeous who DJed our Midnight Garden After Dark party!). Pro tip: If you look at them while on a unicorn pool floatie, it's almost like you're there.