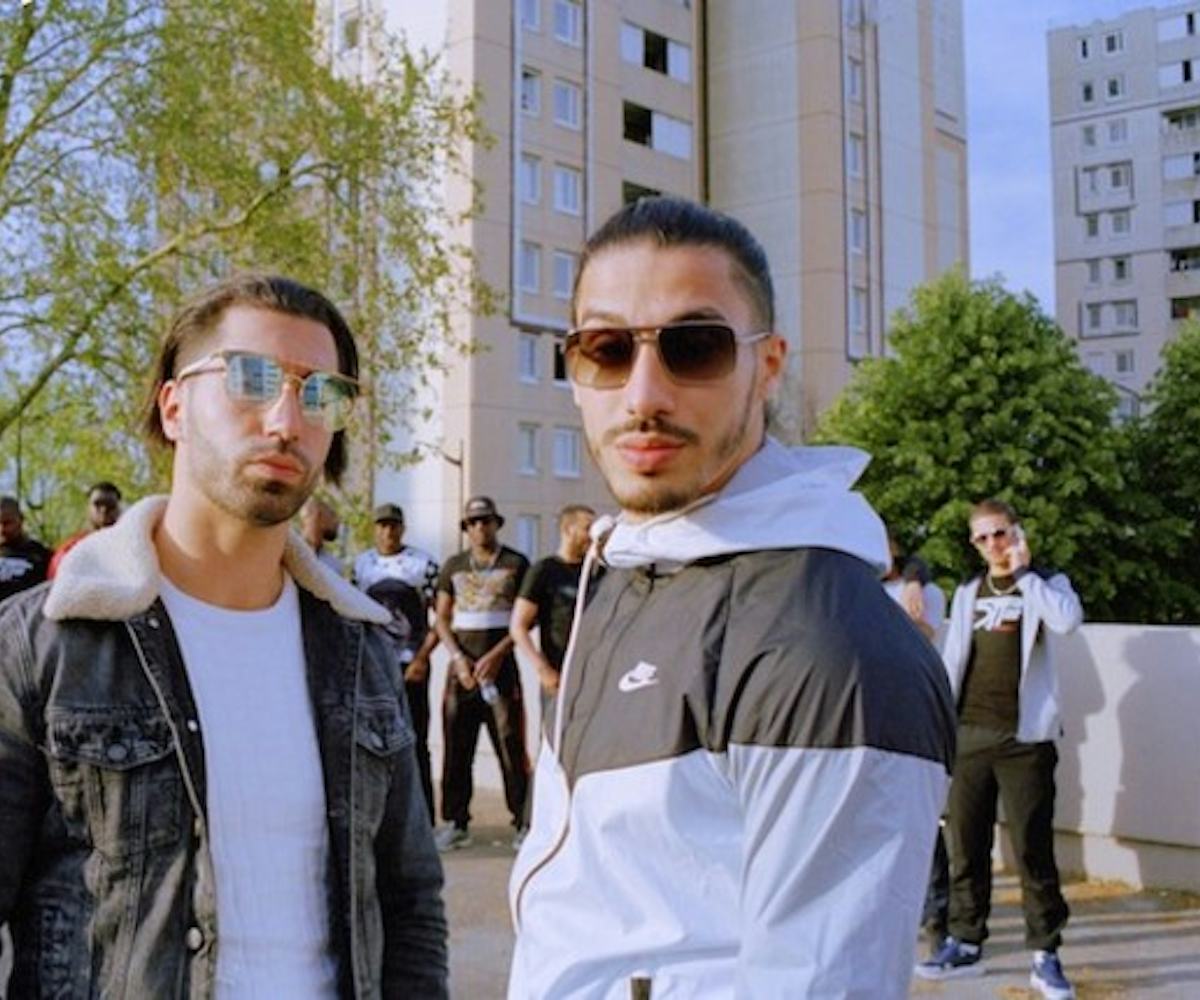 Photo by Alice Moitié/The Fader
Rap Duo PNL Drops Out Of Coachella Due To Immigration Issues
"Thanks to all of you who came to California to bring us strength"
French rap duo PNL, who was set to perform at Coachella this weekend, are dropping out at the last minute due to an unspecified immigration issue.
If you're not familiar with PNL, the duo consists of brothers Tarik and Nabil Andrieu (aka Ademo and N.O.S) who are originally from a suburb of Paris. The group's name stands for "Peace N' Lovés" (or Peace N' Money) and their album, Le Mondo Chico, sold over 500,000 copies in France.
The group formed around 2014 after Ademo was released from prison on a drug charge (according to their engineer, Feve), though they each had independently tried to start rap careers earlier. Their breakout hit was song "Le Monde ou Rien" ("The World or Nothing"), with over 40 million views on YouTube. Little is known about their personal lives, other than the fact that they practice Islam, that their mother is Algerian, their father is a European who lived in Algeria under French colonial rule, and that neither of them likes or wants to be interviewed. Their music isn't overtly political but many have rallied around their lyrics during the 2016 protests in Paris over proposed changes to the labor laws as well as growing racial tensions, the refugee crisis, and economic stagnation.
On Facebook and Instagram, the group posted a message in French that translates to:
"Hey family, we were supposed to be present at Coachella Sunday the 16 and 23 of April. Unfortunately that won't be possible for the first weekend. After months of administrative procedures, one of the two of us still wasn't authorized to come back to the United States for the reasons you are probably imagining. The other is already in place and we are trying to push things forward in hopes of having good news by next week. We will keep you posted. Thanks to all of you who came to California to bring us strength. We're thinking of you!"
While the post hints our current political climate is to blame, it's currently still unclear what exactly prevented them from being able to perform at Coachella. We have reached out to the group for comment and will update this post if more information becomes available.