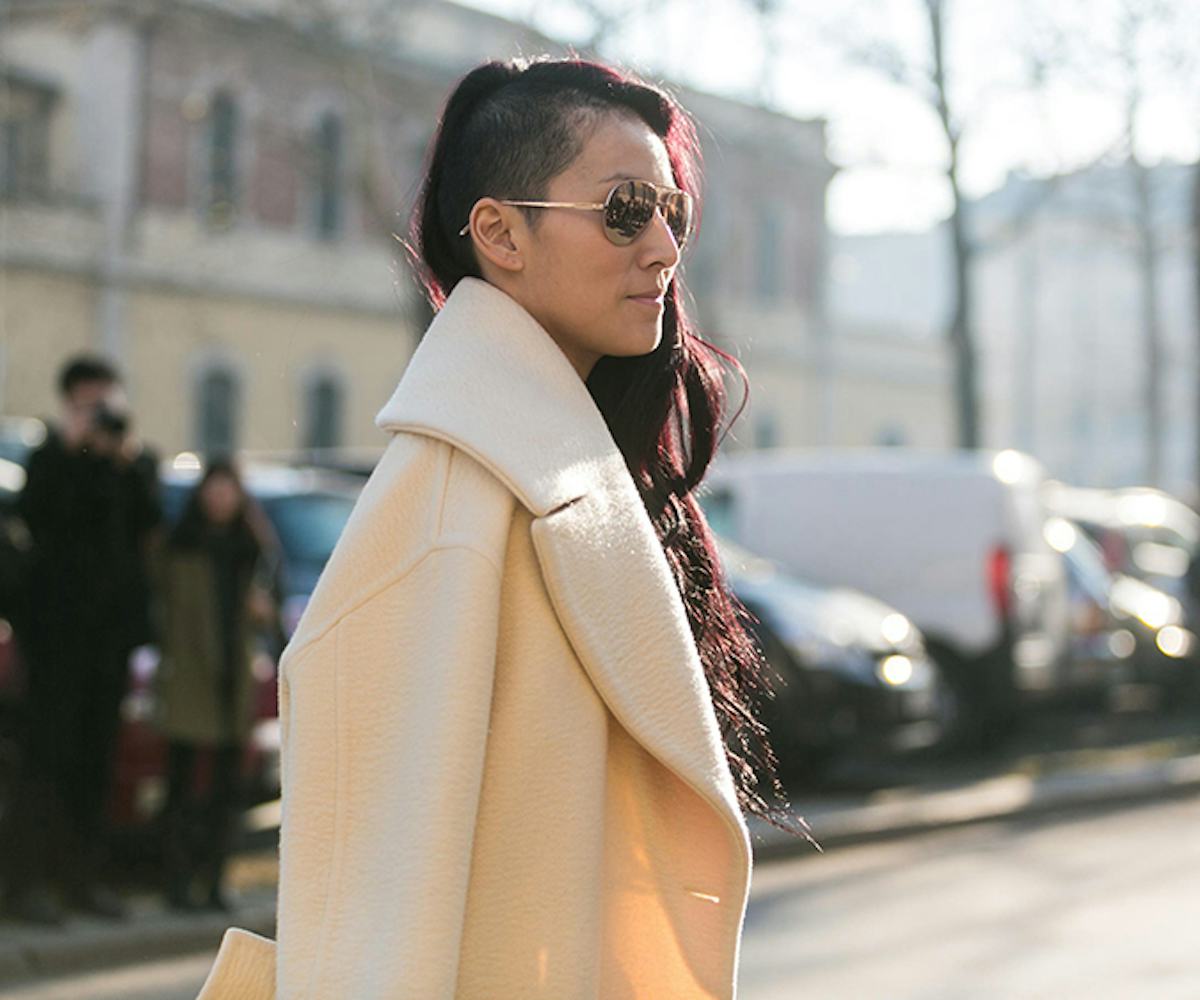 photo by melodie jeng
street view: bundled up
peep the best coats from couture fashion week.
Despite weeks of hoping, praying, and wishing for spring, winter is here to stay. And at think point, we just have to embrace.
But we should get to have a little fun with our cold weather gear, which is why we're taking inspiration from street style at couture and menswear fashion weeks in Europe. From pastel pink trench coats to big fuzzy black bombers, the fashion folks in Europe know how to dress stylishly for the cold. 
So check out all the coolest coats in the slideshow and give your winter wardrobe a little boost. 
All photos by Melodie Jeng / The NYC Streets