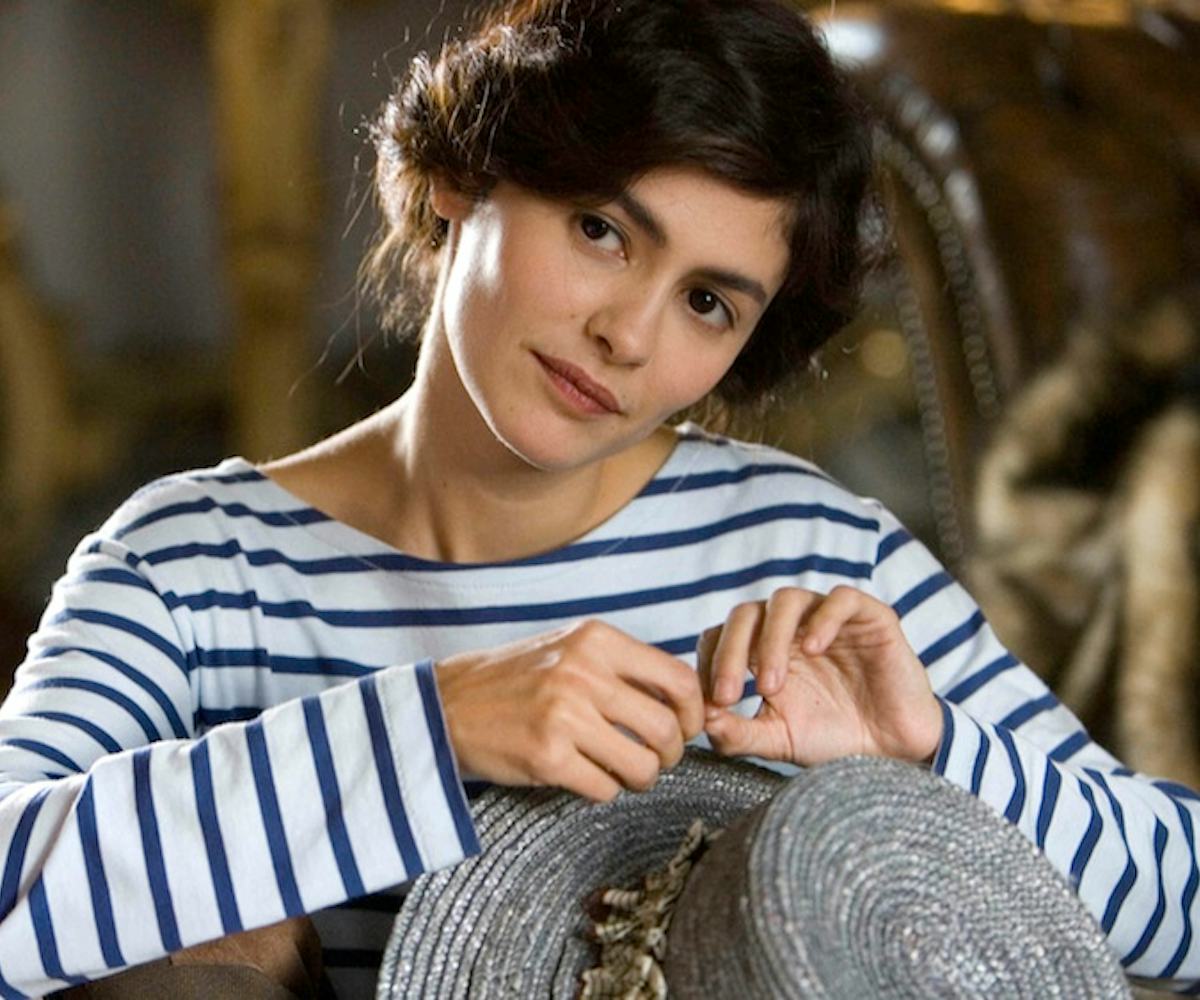 movie marathon: coco chanel
celebrate the designer's birthday in style.
by jennifer suzukawa-tseng
From the iconic Chanel No. 5 fragrance to the coveted quilted purses to the fact she just exuded style, Coco Chanel was an It girl in every sense of the word. She passed away in 1971, but her legacy lives on--and we're still celebrating her would-be 131st birthday by throwing a movie marathon in her honor! The French icon has inspired films starring everyone from  Audrey Tautou, Shirley MacLaine, and Keira Knightley, so consider this your latest lesson in chicness.
And why not slip on your favorite little black dress for the occasion? After all, she always said that "a girl should be two things: classy and fabulous."
See the best Chanel-inspired films below!
Coco Before Chanel
Stars: Audrey Tautou, Benoit Poelvoorde, Alessandro Nivola, Marie Gillain, Emmanuelle Devos
Synopsis: The movie chronicles Gabrielle Chanel with her start working as a seamstress and a singer to when her hats increase in popularity and she falls in love with Arthur Capel.
Coco Chanel
Stars: Shirley MacLaine, Barbora Bobul'ova, Olivier Sitruk, Marine Delterme
Synopsis: This movie tells the rags-to-riches story of Coco Chanel, starting with her orphanage beginnings to her immense success, noting of her significant relationships along the way.
Coco Chanel & Igor Stravinsky
Stars: Anna Mouglalis, Mads Mikkelsen
Synopsis: This film is set in Paris and follows the rumored affair between Coco Chanel and Igor Stravinsky.
Chanel Solitaire
Stars: Marie-France Pisier, Timothy Dalton, Rutger Hauer
Synopsis: This historical drama movie is a biography of Coco Chanel, highlighting her successes and romances.
Once Upon a Time
Stars: Keira Knightley, Clotilde Hesme, Lindsey Wixson, Stella Tennant, Tallulah Harlech
Synopsis: The film chronicles Chanel's interactions with the fashionable French ladies at her first store in Deauville in 1913.
The Return
Stars: Geraldine Chapman
Synopsis: This 30 minute film tells the story of Coco Chanel's 1954 comeback collection.