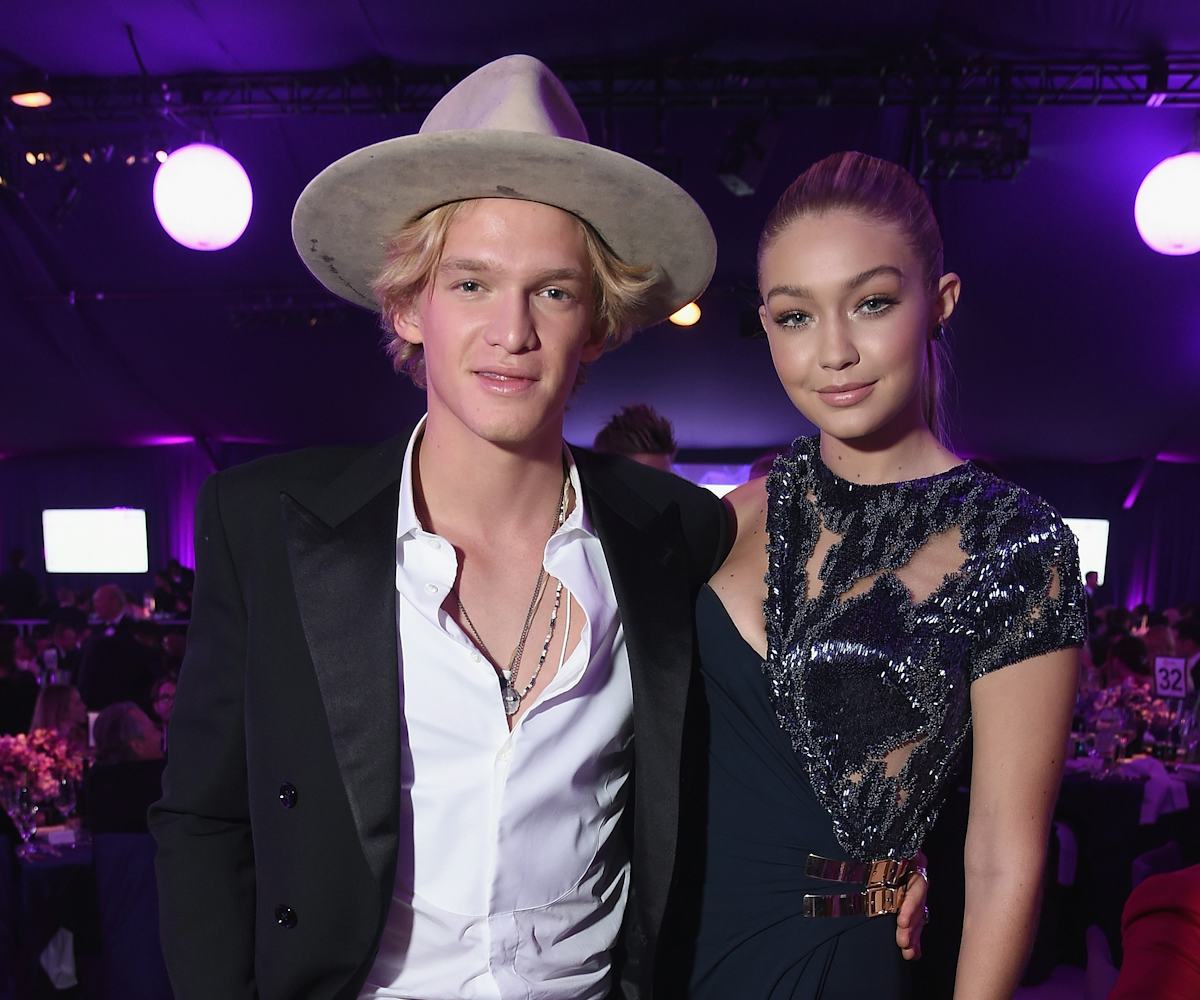 photo via Dimitrios Kambouris / Getty images
gigi hadid + cody simpson have called it quits
One of Hollywood's hottest young couples—and NYLON fans—are officially no more. People magazine has confirmed that Cody Simpson and Gigi Hadid have officially split up. "Cody and Gigi want each other to be in a place right now that allows him to only focus on his music, fans, and new message, while she can focus and continue building her career," Hadid's camp told the magazine. "They love each other dearly and have split up in hopes that growing on their own paths will bring them together in the future." 
The news comes as little surprise, considering that both Simpson and Hadid are at very crucial points in their careers. Hadid has quickly emerged as one of the world's biggest models, and is set to make her acting debut when Taylor Swift's "Bad Blood" video drops later next week. Simpson meanwhile, is undergoing a major career makeover after a five year stint with Atlantic records. The Australian singer/songwriter will self-release his new album Free later this year.
Is there any bad blood between the pair? Not so much. "They remain friends with no hard feelings and each other's biggest supporters," the statement read. 
So that whole conscious uncoupling thing really caught on, huh?