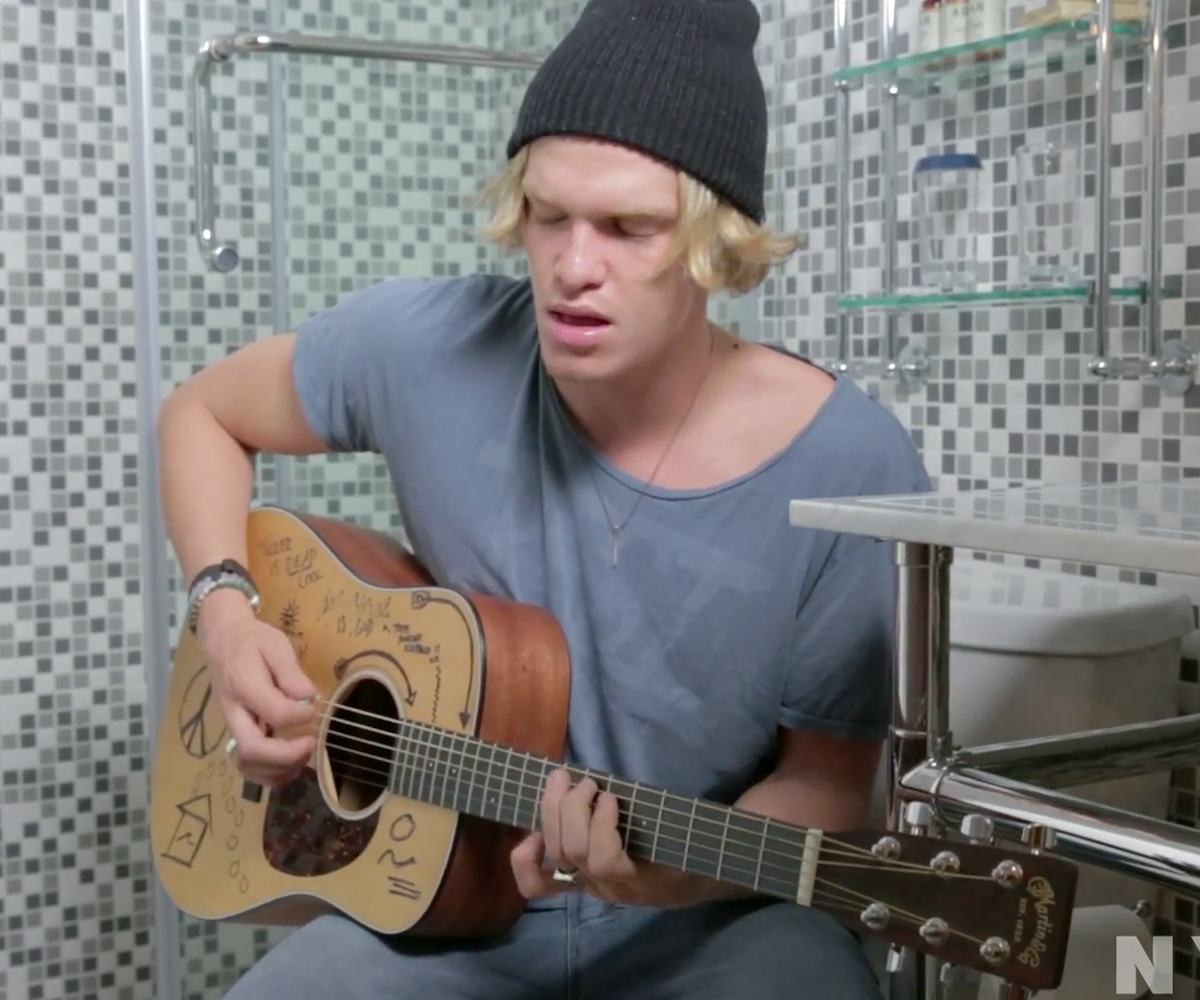 cody simpson singing in the shower will melt your heart
Just a few months ago, to many, Cody Simpson was a YouTube sensation with the power to generate viral gossip headlines. But with a new mature sound and the support of his own indie record label, Coast House Records, Simpson is clearly poised to make a bigger, more lasting impact on pop music. His new album, Free, is filled with cool love songs, breakup tracks, and beachy pop anthems. If you haven't already taken the time to listen, we urge you do so soon. In the meantime, watch Simpson sing "Flower" acoustic in the shower.
Shot on location at Hotel Hugo.